5 Doggy Dollars Slot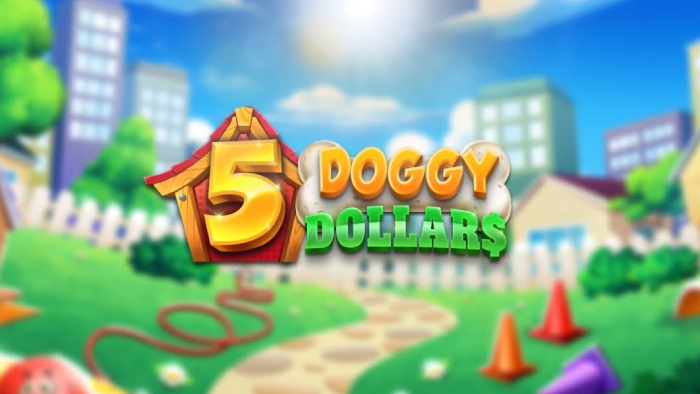 PLAY FOR REAL MONEY

Notice: Trying to access array offset on value of type null in /data/wordpress/htdocs/wp-content/themes/casinocolada/templates/slot/casino.php on line 21
Rated of 100%

Notice: Trying to access array offset on value of type null in /data/wordpress/htdocs/wp-content/themes/casinocolada/templates/slot/casino.php on line 26

welcome bonus

Notice: Trying to access array offset on value of type null in /data/wordpress/htdocs/wp-content/themes/casinocolada/templates/slot/casino.php on line 31

Number of games

Notice: Trying to access array offset on value of type null in /data/wordpress/htdocs/wp-content/themes/casinocolada/templates/slot/casino.php on line 51
-
Payment methods

Notice: Trying to access array offset on value of type null in /data/wordpress/htdocs/wp-content/themes/casinocolada/templates/slot/casino.php on line 56
-
Game providers

Notice: Trying to access array offset on value of type null in /data/wordpress/htdocs/wp-content/themes/casinocolada/templates/slot/casino.php on line 61
-
Min deposit

Notice: Trying to access array offset on value of type null in /data/wordpress/htdocs/wp-content/themes/casinocolada/templates/slot/casino.php on line 66

US Players

Notice: Trying to access array offset on value of type null in /data/wordpress/htdocs/wp-content/themes/casinocolada/templates/slot/casino.php on line 71
Accepted
Notice
: Trying to access array offset on value of type null in
/data/wordpress/htdocs/wp-content/themes/casinocolada/templates/slot/casino.php
on line
74
5 Doggy Dollars Slot Review
Go wild with these victorious doggos!
Slot Information
Provider: 4ThePlayer, Relax Gaming
Return to Player: 96%
Volatility/Variance: Medium High
Progressive Slot:
Slot type:
Rows: 4
Reels: 5
Paylines: 1024
Slot Layout: 5x4
Slot Features
Minimum Bet: $0.10
Maximum Bet: $140
Maximum Win: $700000
Available: Android, IOS, Windows
Other key facts
Date Launched: 13 July 2023
Theme:
Jackpot:
Gamification:
Special Symbols:
Good sides
+ Fun dog-themed design
+ 4 Big Prize Bones
+ 3 Types of Scatter Bonuses
Weaknesses
- No Gamble Your Wins Round
INTRO TO THE 5 DOGGY DOLLARS SLOT
5 Doggy Dollars slot is a delightful creation by 4ThePlayer and Relax Gaming, where cute doggos are about to guide you on your way to victory. As the reels spin, you'll be greeted by wagging tails, dog toys, cozy dog houses, and a charming cast of doggy characters set against a backdrop of colorful visuals and engaging backdrops.
The game instantly draws you in, whether you are a dog lover or simply seeking a fun slot adventure. 5 Doggy Dollars Slot is sure to provide hours of entertainment and the chance to unleash remarkable wins of up to 5000x your bet.
5 DOGGY DOLLARS SLOT ONLINE
Crafted collaboratively by the innovative minds of 4ThePlayer and Relax Gaming, 5 Doggy Dollars brings forth a charming and endearing dog-themed adventure. With its enticing 5×4 layout and a staggering 1024 paylines, the game offers players an expansive canvas for winning combinations to unfold.
The potential for exciting rewards is further amplified by the maximum payout of 5000 times your stake. This slot is a captivating journey filled with wagging tails and thrilling gameplay as you chase after four fixed prizes and multiple bonus rounds.
5 DOGGY DOLLARS SLOT RETURN TO PLAYER – RTP – 96.00%
With a commendable RTP (Return to Player) of 96%, 5 Doggy Dollars offers players a favorable chance to have rewarding sessions with a favorable profit. This percentage indicates that, on average, for every $100 wagered, players can expect a return of $96 over an extended period of spinning the reels. The 96% RTP showcases the game's generosity, making it an attractive choice for slot fans.
WHAT ARE MULTILINE SLOTS?
The 5 Doggy Dollars Slot boasts an impressive 1024 paylines, offering players a multitude of opportunities to fetch delightful rewards. The extensive payline structure enhances the game's excitement as players witness the adorable canine symbols aligning in various ways across the reels.
With the additional Money Ways mechanic, every spin is filled with the potential to trigger even more cash prizes carried by those special winning symbols.
5 DOGGY DOLLARS SLOT REVIEW
5 Doggy Dollars has a vibrant design, nestled within the heart of an upscale neighborhood. The reels take center stage in a delightful yard adorned with an assortment of dog toys, cozy dog houses, and a sparkling swimming pool.
The picturesque setting perfectly complements the playful theme, creating a visually pleasing experience. Prepare to run around with playful dogs where lavish surroundings merge in perfect harmony.
5 DOGGY DOLLARS SLOT PAYTABLE
5 Doggy Dollars has a creative paytable full of adorable and endearing symbols featuring five different breeds of dogs, tasty dog treats for your little friends, and classic card symbols marked with sweet dog paw prints.
Every dog symbol can carry an additional Cash Bone with a rewarding payout value. There are four Big Prize Bones that can appear instead of Cash Bones and generously payout one of the fixed jackpots when involved in a win.
5 DOGGY DOLLARS SLOT SYMBOLS EXPLAINED
5 Doggy Dollars has multiple special symbols to increase the thrill of your sessions. Besides the Cash Bones and the Big Prize Bones, you may stumble upon Wilds and three types of Scatters. The Wild is presented by a yellow fetching ball and serves as a substitute for other symbols, except for the Scatters, when a matching combination is possible to form.
The Collector Scatter symbol, a food bowl, collects all Cash Bone's values in view and awards their total sum as a payout. The Respin Scatter symbols, a trophy item, can appear on reels 1, 3, and 5 and unlock the Respin Bonus when 3+ of a kind land in sight. The Pick-a-Win Scatter, a homey dog house, triggers the Pick-A-Win pick-and-click bonus game for 3+ of a kind.
HOW TO PLAY THE 5 DOGGY DOLLARS SLOT
To start playing 5 Doggy Dollars, you must follow a few simple steps. Firstly, choose one of our online casinos here at Casino Colada, register, and make a deposit. After you are ready, you can launch 5 Doggy Dollars from the slot section at the casino of your choice and play with the available controls.
Getting started with 5 Doggy Dollars is a breeze with the slot's well-organized wagering board. Simply set your preferred betting amount between €0.10 and €140 using the '-' and '+' on the left side of the screen. Then, press the 'Spin' button and enjoy the action unfold as the reels spin to reveal new symbols and possible winning combinations.
5 DOGGY DOLLARS SLOT ONE-LINE BETTING STRATEGY
5 Doggy Dollars has 1024 fixed betways, and you can bet on all paylines at the same time. This limits out the one-line betting strategy, but you can apply multiple other tricks to get you closer to those desired wins.
We suggest playing with an automatic spins mode with an appropriate limit on your losses to always keep track of your funds and profits. Give the demo of 5 Doggy Dollars a chance to get familiar with the gameplay and anything that may help you trigger bonus rounds quicker.
OUR 100 SPINS CHALLENGE ON 5 DOGGY DOLLARS SLOT
In order to ensure the utmost accuracy in our slot reviews, we embark on a regular 100-spin challenge with each slot machine we assess. This rigorous undertaking allows us to provide our readers with comprehensive insights into the gameplay and volatility of the game.
We have now set the reels of the delightful 5 Doggy Dollars slot in motion a hundred times, showcasing its mechanics as well as highlighting the potential for additional bonus opportunities, and you can watch us play below.
DOES 5 DOGGY DOLLARS SLOT WORK ON MOBILE?
Designed with mobile play in mind, 5 Doggy Dollars is optimized for smartphones and tablet devices using HTML5 technology. The slot has a responsive interface and high-quality design that fits even smaller screens. 5 Doggy Dollars ensures you can enjoy spinning the reels and playing with those doggos while snatching big rewards when you are on the go, traveling, or chilling at the dog park with your best friend.
TRY THE FREE PLAY MODE
The 5 Doggy Dollars' demo version offers a risk-free opportunity to explore all the features and mechanics of the slot machine, providing a genuine taste of the gameplay before committing real funds. With virtual credits at your disposal, you can test different betting strategies and familiarize yourself with the game's volatility, RTP, paytable, and bonus features. The demo allows you to gain confidence and understanding of the slot's mechanics, preparing you for the real action.
HOW TO WIN AT 5 DOGGY DOLLARS SLOT
To win at 5 Doggy Dollars, make sure to align those matching symbols in 3+ of a kind on the available betways. Collecting the Cash Bones and the Big Prize Bones will give you worthy instant payouts. Keep an eye out for those elusive Scatter symbols that hold the key to unlocking the game's bonus features, unveiling a world of untapped winning potential.
BONUS FEATURES AND FREE SPINS
5 Doggy Dollars is jam-packed with generous and fun bonus features and special symbols to raise your rewards and winning odds. The game includes a unique Money Wins mechanic where Cash Bones can trigger cash prizes when in a winning combo, and Big Cash Bonus can land you one of four colossal fixed prizes of Big, Super, Mega, or Ultra.
Additionally, we have three bonus features triggered with the use of those Scatters. The Collector Scatter Symbol gathers all cash bones sums and awards them as an instant payout to the player.
When you land 3+ Respin Scatters in sight, the Respin Bonus is unlocked. The reels will respin 3 times. All cash bone symbols pay out their value, remain locked in place, and retrigger the 3 respins meter. If you manage to fill in all reel spots with locked symbols, a frisbee will fly over the reels collecting all cash bone values and multiplying them by 2x, and all other positions will respin.
On any spin, a Frisbee may randomly fly over the reels and rearrange the reel symbols to create or improve a possible winning combo. One Cash Bone symbol is guaranteed. 3+ Pick-A-Win Scatters give you a chance to pick between random symbols on the screen, revealing instant cash prizes in a Pick-A-Win bonus round. The round ends when no more picks are left. Using the Bonus Buy, you can purchase all of the features above in exchange for cash from your bankroll.
5 DOGGY DOLLARS SLOT VOLATILITY
5 Doggy Dollars is a medium to highly volatile slot machine. Players can expect payouts to hit rarer but in colossal amounts worth their time spent on dry spins. Medium to high volatility suggests the risk you take when indulging in 5 Doggy Dollars is a bit lower and more balanced out in comparison with the high risk in high volatility slots.
OUR CONCLUSION ON THIS SLOT REVIEW
5 Doggy Dollars slot offers an enchanting and entertaining gaming adventure and can be played at any of our online casinos supporting 4ThePlayer and Relax Gaming slots. This slot captivates players with its delightful visuals, engaging features, fun dog theme, and medium to high volatility. It stands out among the crowd with a competitive 96% RTP, fixed jackpots, and a variety of bonus features. If you appreciate adorable and lucrative slots, this game is a must-try.
5 DOGGY DOLLARS SLOT: FREQUENTLY ASKED QUESTIONS
Is it possible to trigger Big Wins in 5 Doggy Dollars Slot?
Yes, it is possible to trigger big wins in 5 Doggy Dollars slot and walk away with maximum wins of up to 5000x your bet.
What makes 5 Doggy Dollars Slot so popular among players?
5 Doggy Dollars is popular among players due to its charming dog-themed design, engaging gameplay features, and the potential for exciting rewards.
How can you earn Free Spins while playing 5 Doggy Dollars Slot?
Players can earn Free Spins in 5 Doggy Dollars by landing specific bonus symbols or triggering special features within the game. Other way is to claim smashing free spins bundles at our online casinos for longer free gameplay!
Can you use Bonus Money to play 5 Doggy Dollars Slot?
Players can claim multiple bonuses with bonus cash and FS at the online casinos listed on this page and enjoy 5 Doggy Dollars to the max!
What is the inspiration behind the name of 5 Doggy Dollars Slot?
The inspiration behind the name of 5 Doggy Dollars is derived from its dog-themed concept and the five main doggo characters as symbols on the reels that can help you gain those cash dollar bills!
Is 5 Doggy Dollars Slot available on mobile devices?
Yes, 5 Doggy Dollars is designed to be available on mobile devices.
The Author
Carefully developed by top-tier mixologists, Casino Colada shakes the iGaming world in search of the perfect casino cocktail. Fully understanding that great ingredients make delicious recipes, our staff goes above and beyond in analyzing every single casino in great detail, so that you know what's on the menu. The Colada Seal of Approval will be your guide in the hottest casino bar in town, where our world-famous Martinis are served shaken...not stirred!