Bison Gold Slot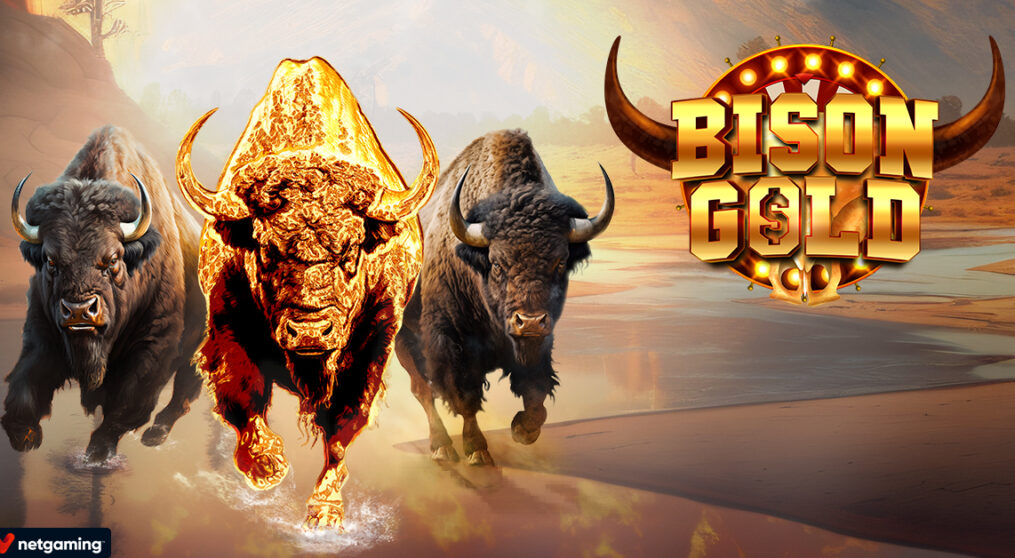 PLAY FOR REAL MONEY

Notice: Trying to access array offset on value of type null in /data/wordpress/htdocs/wp-content/themes/casinocolada/templates/slot/casino.php on line 21
Rated of 100%

Notice: Trying to access array offset on value of type null in /data/wordpress/htdocs/wp-content/themes/casinocolada/templates/slot/casino.php on line 26

welcome bonus

Notice: Trying to access array offset on value of type null in /data/wordpress/htdocs/wp-content/themes/casinocolada/templates/slot/casino.php on line 31

Number of games

Notice: Trying to access array offset on value of type null in /data/wordpress/htdocs/wp-content/themes/casinocolada/templates/slot/casino.php on line 51
-
Payment methods

Notice: Trying to access array offset on value of type null in /data/wordpress/htdocs/wp-content/themes/casinocolada/templates/slot/casino.php on line 56
-
Game providers

Notice: Trying to access array offset on value of type null in /data/wordpress/htdocs/wp-content/themes/casinocolada/templates/slot/casino.php on line 61
-
Min deposit

Notice: Trying to access array offset on value of type null in /data/wordpress/htdocs/wp-content/themes/casinocolada/templates/slot/casino.php on line 66

US Players

Notice: Trying to access array offset on value of type null in /data/wordpress/htdocs/wp-content/themes/casinocolada/templates/slot/casino.php on line 71
Accepted
Notice
: Trying to access array offset on value of type null in
/data/wordpress/htdocs/wp-content/themes/casinocolada/templates/slot/casino.php
on line
74
Bison Gold is a classic ways slot with an exciting free spins feature.
Slot Information
Provider: NetGaming
Return to Player: 94.08%
Volatility/Variance: High
Progressive Slot:
Slot type:
Rows: 4
Reels: 5
Paylines: 1024
Slot Layout: 5x4
Slot Features
Minimum Bet: $0.5
Maximum Bet: $30
Maximum Win:
Available: Android, IOS, Windows
Other key facts
Date Launched: 27 July 2023
Theme:
Jackpot:
Gamification:
Special Symbols:
Good sides
+ Thouands of ways to win
+ Buffalo Theme
+ Bonus Round
INTRO TO THE BISON GOLD SLOT
Bison Gold by NetGaming is an exciting online slot game inspired by the popularity of Wild Buffalo Bonanza. The game is set to hit the market this July 2023. With a classic 5×4 layout and an impressive 1024 paylines, this game offers abundant opportunities to win. The theme revolves around majestic buffalos, set against the backdrop of the wild frontier. Players can immerse themselves in an adventurous gaming experience, complete with a rewarding bonus game and free spins feature. The game's high volatility adds to the thrill, and with an RTP of 94.08%, players can expect an engaging and potentially lucrative gaming session.
BISON GOLD SLOT ONLINE
Bison Gold Slot is an online slot game developed by NetGaming. As an online slot, it can be accessed and played on various online casino platforms that offer NetGaming's gaming content. Players can enjoy Bison Gold on desktop computers, laptops, smartphones, and tablets, making it highly accessible and convenient.
To play Bison Gold Slot online, players need to visit an online casino that hosts NetGaming's games. They can then search for Bison Gold in the casino's game library and choose to play for real money or try the free play mode. Real money play requires players to create an account, deposit funds, and place bets using real money, while the free play mode allows players to enjoy the game without any financial risk.
BISON GOLD SLOT RETURN TO PLAYER – RTP – 94.08%
The Return to Player (RTP) for Bison Gold Slot is specified by the game developer, NetGaming. As per the information provided, the game's RTP is as follows:
Game RTP: 94.08%
Bonus Game RTP: 94.51%
The game RTP refers to the percentage of wagered money that the slot is expected to pay back to players over time. In the case of Bison Gold, for every 100 units wagered by players, the game is expected to return 94.08 units on average. The bonus game, which is triggered by landing three or more bonus symbols and can lead to free spins and significant prizes, has a slightly higher RTP of 94.51%.
It's important to note that RTP is a theoretical statistic calculated over a large number of spins, and individual gaming sessions can deviate significantly from this value. While higher RTP generally indicates better player returns, slots with lower RTP may still provide exciting gameplay and the potential for significant wins due to their volatility and bonus features.
WHAT ARE MULTILINE SLOTS?
Multiline slots are slot games that offer multiple paylines on which players can form winning combinations. In Bison Gold, there are 1024 paylines, providing numerous ways to win with every spin. Unlike traditional slots with a limited number of paylines, multiline slots offer more opportunities for players to land winning combinations, enhancing the overall excitement and engagement.
BISON GOLD SLOT REVIEW
Bison Gold is an action-packed video slot that caters to players of different preferences. The betting range of 0.50 to 30 euros ensures that both casual players and high rollers can enjoy the game. The slot boasts several exciting features, including a wild symbol that can substitute for other symbols to create winning combinations. The bonus game offers enticing prizes and the chance to trigger free spins, further enhancing the winning potential. The game's graphics and sound effects complement the theme perfectly, providing an immersive gaming experience that captures the spirit of the wild frontier.
BISON GOLD SLOT PAYTABLE
The paytable in Bison Gold provides valuable information about the game's symbols and their respective payouts. Players can refer to the paytable to understand the winning combinations and the potential rewards for landing specific symbols on the reels. Understanding the paytable is essential for strategizing and maximizing winnings during gameplay.
BISON GOLD SLOT SYMBOLS EXPLAINED
In Bison Gold, the symbols reflect the theme of the wild frontier and are centered around majestic buffalos. Players will encounter various wildlife symbols, including eagles, owls, rabbits, foxes, and, of course, the bison itself. The wild symbol, represented by a buffalo, can substitute for other symbols, while the bonus symbol triggers the exciting wheel feature and free spins. Collecting gold bison symbols during free spins can lead to symbol upgrades, providing even more chances to win big.
HOW TO PLAY THE BISON GOLD SLOT
Playing Bison Gold is straightforward and easy to grasp. Players need to choose their desired bet amount using the Coin Value option or opt for the Max Bet feature. The game is played with 1024 ways, and each spin costs a minimum of 50 fixed coins. Payouts are made according to the paytable, and wins are multiplied by the coin value. The wild symbol plays a crucial role in creating winning combinations, and players should keep an eye on the bonus symbol to trigger the wheel feature and free spins.
BISON GOLD SLOT ONE-LINE BETTING STRATEGY
For players who prefer a conservative betting approach, the one-line betting strategy involves placing bets on a single payline. While this reduces the overall risk, it may limit the number of winning opportunities since only that specific payline will be active. However, some players enjoy the simplicity and control offered by this strategy.
OUR 100 SPINS CHALLENGE ON BISON GOLD SLOT
To experience the full potential of Bison Gold, players can embark on a thrilling 100 spins challenge. This challenge allows players to explore the game's features and volatility over an extended period, providing a more comprehensive understanding of its mechanics and potential rewards.
DOES BISON GOLD SLOT WORK ON MOBILE?
NetGaming ensures that Bison Gold is fully optimized for mobile play, allowing players to enjoy the game on their smartphones and tablets. The mobile version retains all the exciting features and graphics of the desktop version, offering a seamless gaming experience on the go.
TRY THE FREE PLAY MODE
Before venturing into real money play, players can enjoy the free play mode of Bison Gold. This allows them to familiarize themselves with the game's mechanics, bonus features, and overall gameplay without risking any money. It's an excellent way to get a feel for the slot and develop a strategy before making real bets.
HOW TO WIN AT BISON GOLD SLOT
Winning at Bison Gold requires a combination of luck and strategy. It's essential to manage your bankroll wisely and choose a betting amount that suits your budget. Utilizing the wild symbol effectively can boost your chances of landing winning combinations, and triggering the free spins feature through the bonus game can lead to significant payouts. However, since the game has high volatility, players should be prepared for both thrilling wins and occasional dry spells.
BONUS FEATURES AND FREE SPINS
Bison Gold offers two exciting bonus features. The wheel feature is triggered by landing three or more bonus symbols and awards credits, gold bisons, and free spins. Players can collect gold bisons to upgrade other symbols during free spins, increasing the winning potential.
Additionally, the Buy Bonus feature allows players to instantly access the free spins feature by paying 100x the total cash bet.
BISON GOLD SLOT VOLATILITY
Bison Gold is a high volatility slot, which means that wins may be less frequent but have the potential to be significant when they occur. High volatility games often provide more substantial payouts, making them attractive to players seeking bigger rewards. However, it's important to be aware that high volatility also comes with a higher risk, so players should manage their bankroll accordingly.
OUR CONCLUSION ON THIS SLOT REVIEW
Bison Gold is a thrilling and visually appealing slot game that caters to fans of the wild frontier theme. With its 1024 paylines, high volatility, and rewarding bonus features, players are in for an exciting gaming experience. The possibility of landing substantial wins during the free spins feature and the added excitement of the Buy Bonus option make this game a standout choice for slot enthusiasts. Whether played on desktop or mobile, Bison Gold offers a captivating journey into the heart of the untamed wilderness.
BISON GOLD SLOT: FREQUENTLY ASKED QUESTIONS
Is it possible to trigger Big Wins in Bison Gold Slot?
The official max win is not out yet, however judging by other releases by the company, you can win some substantial jackpots!
What makes Bison Gold Slot so popular among players?
The Bison Gold Slot popularity lies in its vibrant Buffalo theme, exciting gameplay, and potential for significant payouts.
How can you earn Free Spins while playing Bison Gold Slot?
You can earn Free Spins in Bison Gold by landing 3+ Bonus Symbols on the reels to activate the Bonus Round where you get free spins and extra opportunities to win.
Can you use Bonus Money to play this slot?
Yes! Head into our online casino sites here at Casino Colada, and you have the chance to claim hefty bonus bundles with cash and FS for Bison Gold Slot.
What is the inspiration behind the name of Bison Gold Slot?
Keeping in mind the popularity of Wild Buffalo Bonanza, NetGaming thought of creating another buffalo-themed slot – Bison Gold.
Is Miami Beach Slot available on mobile devices?
Yes, Bison Gold can be played from all types of smartphones and tablets while on the go.