Cyber Wildz Slot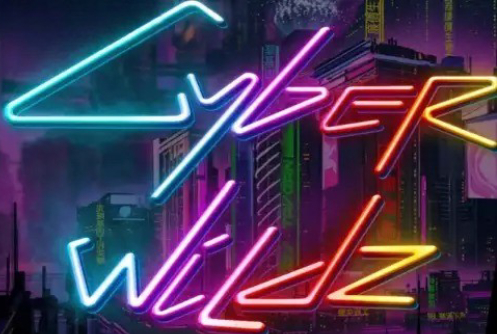 PLAY FOR REAL MONEY

Notice: Trying to access array offset on value of type null in /data/wordpress/htdocs/wp-content/themes/casinocolada/templates/slot/casino.php on line 21
Rated of 100%

Notice: Trying to access array offset on value of type null in /data/wordpress/htdocs/wp-content/themes/casinocolada/templates/slot/casino.php on line 26

welcome bonus

Notice: Trying to access array offset on value of type null in /data/wordpress/htdocs/wp-content/themes/casinocolada/templates/slot/casino.php on line 31

Number of games

Notice: Trying to access array offset on value of type null in /data/wordpress/htdocs/wp-content/themes/casinocolada/templates/slot/casino.php on line 51
-
Payment methods

Notice: Trying to access array offset on value of type null in /data/wordpress/htdocs/wp-content/themes/casinocolada/templates/slot/casino.php on line 56
-
Game providers

Notice: Trying to access array offset on value of type null in /data/wordpress/htdocs/wp-content/themes/casinocolada/templates/slot/casino.php on line 61
-
Min deposit

Notice: Trying to access array offset on value of type null in /data/wordpress/htdocs/wp-content/themes/casinocolada/templates/slot/casino.php on line 66

US Players

Notice: Trying to access array offset on value of type null in /data/wordpress/htdocs/wp-content/themes/casinocolada/templates/slot/casino.php on line 71
Accepted
Notice
: Trying to access array offset on value of type null in
/data/wordpress/htdocs/wp-content/themes/casinocolada/templates/slot/casino.php
on line
74
Cyber Wildz slot is a futuristic video slot with a 6x5 reel, high quality gameplay, unique symbols, and thrillling bonuses!
Slot Information
Provider: Greentube
Return to Player: 94.99%
Volatility/Variance: Medium High
Progressive Slot:
Slot type:
Rows: 6
Reels: 5
Paylines: 100
Slot Layout: 6x5
Slot Features
Minimum Bet: $0.2
Maximum Bet: $100
Maximum Win: $100000
Available: Android, IOS, Windows
Other key facts
Date Launched: 16 June 2023
Theme:
Jackpot:
Gamification:
Special Symbols:
Good sides
+ Free Spins with Win Multipliers
+ Modifier Symbols
+ Futuristic theme
Weaknesses
- High volaitlity may not suit begginers
I
NTRO TO THE CYBER WILDZ SLOT
Immerse yourself into a captivating futuristic universe with the Cyber Wildz slot, an exciting online gaming platform set in a cybernetic world. The game unfolds on an intriguing grid of 6 reels and 5 rows, filled with technologically advanced opportunities for wins. 
This game element illuminates the interface with impressive neon lights and offers significant wins when the Local or Global Modifiers show up on the reels. The Cyber Wildz slot beckons players to take the reels for a spin, engaging with its numerous features in a gaming experience that feels like a home away from home. Experience the thrill of this cybernetic reality and dive headfirst into a world of adventurous gaming.
CYBER WILDZ SLOT ONLINE
The Cyber Wildz slot by Greentube distinguishes itself through a unique gaming structure that utilizes 6 reels and 5 rows, a deviation from the conventional 5-reel format prevalent in many online slots. This innovative arrangement provides players with a broader gaming area, accommodating more symbols and subsequently, expanding the possibilities to form winning combinations. The 6-reel and 5-row design sets the stage for a thrilling and dynamic gaming environment. The matrix of the game is populated with a variety of symbols, each with its unique value and function, resulting in a diverse and intricate gameplay experience. The 6-reel, 5-row feature of Cyber Wildz significantly contributes to the game's allure, promising an engaging and immersive experience for players.
CYBER WILDZ SLOT RETURN TO PLAYER – RTP – 94.13%
Cyber Wildz slot brings an exhilarating blend of high volatility and a decent return to player (RTP) rate, ensuring players are always on the edge of their seats. The game boasts a maximum RTP of 96%, an appealing attribute for players seeking potential high returns. The betting range is also vast, accommodating a variety of players with bets ranging from as low as 10 p/c to a higher limit of £/€10 per spin. This allows all types of players to enjoy this futuristic slot game regardless of their betting preferences. To secure a win in this game, players must land a minimum of three matching symbols on consecutive reels, starting from the leftmost reel. With the Cyber Wildz slot game, every spin holds the potential for a substantial reward, which contributes to the thrilling atmosphere of this cybernetic adventure.
WHAT ARE MULTILINE SLOTS?
Multiline slots, a popular variety of slot games found in casinos, provide a notable departure from the traditional single-payline slots. Instead of being limited to just one way to win, multiline slots feature multiple paylines, typically ranging from 10 to 100 or more. This system increases the opportunities for players to win on each spin, as they can form winning combinations across multiple paylines. The presence of multiple paylines exponentially heightens the thrill of the game and the potential for rewards, as players have increased chances to hit a winning combination. While Cyber Wildz does not explicitly fall under the category of multiline slots, its complex and exciting gameplay offers ample opportunities for significant wins, ensuring that players can experience the high-stakes thrill that multiline slots deliver.
CYBER WILDZ SLOT REVIEW
The Cyber Wildz slot game captivates players with its visually stunning theme and graphics that perfectly align with its intriguing sci-fi narrative. At the heart of the action are two primary characters that not only enrich the storyline but also contribute to the game's generous multipliers, heightening the thrill of every spin. The game's aesthetics are a tribute to a futuristic cityscape, adorned with dazzling neon lights, creating a mesmerizing backdrop that encapsulates the essence of a cybernetic world. Crafted by Greentube, the game presents a visually arresting setting that serves as an ideal stage for players to challenge and showcase their spinning skills. Between the eye-catching features, excellent winning odds, and a well-realized theme, Cyber Wildz promises an immersive gaming experience like no other.
CYBER WILDZ SLOT PAYTABLE
The paytable of the Cyber Wildz slot is centered around two intriguing characters – Kray-Z the Reaper and Y-Pout the Assassin, who make striking appearances on the game's unique 6 x 5 grid. The character Kray-Z the Reaper serves a vital role as the Multiplier Wild. Whenever Kray-Z the Reaper materializes on a winning line, players' winnings are automatically amplified by a factor of x2, x3, or even x5. Moreover, when at least two more Multiplier Wilds appear on a single line, the Multiplier symbols multiply themselves, potentially yielding substantial rewards for the players. This dynamic feature of the Cyber Wildz slot heightens the excitement of every spin and creates ample opportunities for players to achieve impressive wins.
CYBER WILDZ SLOT SYMBOLS EXPLAINED
The symbols in the Cyber Wildz slot are integral components of its gameplay, each having its unique value and role in the game. The low pay card symbols range from 10 to A, and a full 5-of-a-kind winning way of these symbols awards players with 0.3 to 0.6 times the bet. The high pay symbols, depicted as a USB stick, a bug, an eye, an exclamation mark, and a skull, hold a greater value. A 5-of-a-kind combination of these symbols can reward players with 0.8 to 2.2 times their bet, contributing significantly to potential winnings. The game also features Wild symbols, which only appear on reels 2, 3, or 4. These Wild symbols have the power to substitute for any regular paying symbol, thereby increasing the possibility of forming winning combinations. Understanding these symbols and their roles can significantly enhance players' gaming strategy and potential to secure substantial rewards.
HOW TO PLAY THE CYBER WILDZ SLOT
Playing the Cyber Wildz slot game involves a few straightforward steps. Firstly, you must set your desired bet, which can range from 10 p/c to £/€10 per spin. This flexibility accommodates a variety of betting preferences, making the game accessible for different types of players. Once your bet is set, you can spin the 6×5 reel grid, aiming to land three or more matching symbols on consecutive reels, starting from the leftmost reel. The game's dynamic characters, Kray-Z the Reaper and Y-Pout the Assassin, play significant roles, especially Kray-Z the Reaper, who serves as the Multiplier Wild and can greatly enhance your winnings. The game also features exciting bonus elements like free spins and the Hijack virus, which add extra layers of thrill to the gameplay. Remember, the goal is to align matching symbols across the reels and leverage the special features to maximize your potential rewards.
CYBER WILDZ SLOT ONE-LINE BETTING STRATEGY
While the well-known one-line betting strategy may not be directly applicable to the unique structure and features of the Cyber Wildz slot game, players can still adopt several tactics to enhance their chances of winning. The first and foremost is to gamble responsibly, managing your bankroll prudently and taking regular breaks. Prolonged betting sessions can lead to fatigue and impair judgment, so stepping away periodically is advantageous. Furthermore, it's wise to take a break after achieving a significant win, as the high volatility of the game implies that another big win may not immediately follow. Practicing these strategies, along with a keen understanding of the game's features and symbols, can help optimize your gameplay and increase the possibility of successful outcomes.
OUR 100 SPINS CHALLENGE ON CYBER WILDZ SLOT
Join us in our latest challenge as we embark on a 100 Spins Challenge on the Cyber Wildz slot! This is your chance to experience first-hand the futuristic allure of this unique online slot by Greentube, with its 6 reels, 5 rows, and a multitude of winning opportunities. Whether you're a veteran slot player or new to the world of online casino gaming, this challenge promises to be an exciting endeavor. By playing 100 spins, you'll get to fully engage with the game's features, including its Multiplier Wilds, Special Reels, and thrilling Free Spin rounds. So, why not take a chance and join us in the challenge? See for yourself how the dystopian realm of Cyber Wildz can provide not only immersive entertainment but also the potential for big wins.
DOES CYBER WILDZ SLOT WORK ON MOBILE?
Absolutely, the Cyber Wildz slot works seamlessly on mobile devices. Thanks to HTML5 technology, which is a staple in modern online game development, players can enjoy the complete Cyber Wildz experience on their smartphones or tablets without compromising on quality or functionality. This technology ensures that the game adjusts and optimizes itself to fit any screen size, whether you're using an Android, iOS, or any other mobile platform. The vibrant graphics, captivating sound effects, and smooth gameplay transition flawlessly from the desktop to the smaller mobile screen, ensuring you have an immersive and engaging gaming experience on the go. So, whether you're at home or out and about, the dystopian world of Cyber Wildz is just a tap away.
TRY THE FREE PLAY MODE
Before diving into real-money play, it's a great idea to try the free play mode of the Cyber Wildz slot. This feature allows you to experience the game fully, understand its mechanics, features, and symbol values without wagering any of your hard-earned money. It's essentially a risk-free way to familiarize yourself with the game's rules and dynamics. You can learn how the Multiplier Wilds work, observe the trigger for Free Spins, and even test various betting strategies. The free play mode mimics the actual game, meaning you get the same high-quality graphics, sound effects, and overall experience as you would when playing with real money. So, take the time to immerse yourself in the dystopian world of Cyber Wildz, and when you feel ready, you can switch to real-money mode for a chance at actual winnings.
HOW TO WIN AT CYBER WILDZ SLOT
Winning at the Cyber Wildz slot game requires a combination of strategy, understanding of the game, and a bit of luck. You begin by spinning the 6×5 grid with your chosen bet, aiming to land three or more matching symbols on successive reels, starting from the leftmost reel. Special characters like Kray-Z the Reaper, acting as the Multiplier Wild, can significantly amplify your winnings when they appear on a win line. The game also boasts unique features like the Hijack virus and free spins, which can escalate your potential rewards when activated. Landing the infected symbol on a position with an activated ways multiplier can increase the number of hijacked symbols, providing further opportunities for big wins. While the game's high volatility means that wins may not come frequently, when they do, they can be substantial. It's important to remember to manage your bankroll wisely, maintain a balanced strategy, and, most importantly, enjoy the thrilling cybernetic universe of Cyber Wildz.
BONUS FEATURES AND FREE SPINS
The latest slot game by Greentube, Cyber Wildz, takes players on an exhilarating journey through a dystopian realm teeming with Multiplier Wilds, Special Reels, and the potential for sizable wins. The main characters, Kray-Z the Reaper and Y-Pout the Assassin, make noteworthy appearances on the 6 x 5 grid, enriching players' wins with multipliers ranging from x2 to x5. The slot features a Free Spins feature, triggered by landing two Free Spin symbols in one spin, which introduces a random multiplier of x1 to x7 on a Special Reel located at the top of the screen. Both characters act as Local or Global Modifiers in the free spins round, further increasing potential winnings. The Special Reel values increase when modifiers land, leading to wins as high as x20. The game also offers a Bonus Buy feature in some jurisdictions, providing players with the option to engage standard multipliers up to 7x for 100x the bet, or initiate the bonus round with multipliers worth up to 70x for 200x the bet. Cyber Wildz therefore combines a captivating theme with innovative mechanics to offer a unique and rewarding gaming experience.
CYBER WILDZ SLOT VOLATILITY
The volatility of the Cyber Wildz slot game is high. In the context of slot games, volatility (also referred to as variance) describes the level of risk involved in playing a particular slot for real money. High volatility slots are games with a higher risk level, but they also offer potentially larger wins. This means that while wins may occur less frequently in a game with high volatility, such as Cyber Wildz, when a win does happen, it has the potential to be significantly large. Therefore, Cyber Wildz is likely to appeal to players who have a higher risk tolerance and are willing to endure longer periods between wins in exchange for the chance at landing substantial payouts.
OUR CONCLUSION ON THIS SLOT REVIEW
In conclusion, the Cyber Wildz slot is an engaging and thrilling addition to the online gaming world. Its unique 6×5 reel layout and compelling set of features including Multiplier Wilds and Free Spins provide an immersive and dynamic gaming experience. The game offers high volatility, promising potentially large rewards, though these come with their share of risk. It's also appealing for its diverse range of betting options, suitable for both novice and seasoned players. Furthermore, with its compatibility on mobile devices thanks to HTML5 technology, players can enjoy this slot game anytime, anywhere. Whether you choose to test the waters in the free play mode or dive straight into the action with real money, Cyber Wildz is bound to keep you on the edge of your seat. Happy spinning!
CYBER WILDZ SLOT: FREQUENTLY ASKED QUESTIONS
Is it possible to trigger Big Wins in Cyber Wildz Slot?
Yes, it is possible to trigger big wins in Cyber Wildz Slot. The game's high volatility implies that while wins may not happen as frequently, when they do, they can be quite substantial. The presence of Multiplier Wilds and free spins also contribute significantly to the potential for big wins.
What makes Cyber Wildz Slot so popular among players?
The Cyber Wildz slot has gained popularity due to its innovative 6×5 reel layout, unique cyberpunk theme, and intriguing features like Multiplier Wilds and Free Spins. These elements together provide a dynamic and immersive gameplay experience. The game's high volatility also attracts players who enjoy the thrill of chasing big wins.
How can you earn Free Spins while playing Cyber Wildz Slot?
In Cyber Wildz, landing two Free Spins symbols during a single spin triggers the Free Spins Feature. During this feature, various modifiers and multipliers can appear, enhancing your winning opportunities and making the gameplay even more exciting.
Can you use Bonus Money to play Cyber Wildz Slot?
Yes, you can use bonus money to play Cyber Wildz slot, provided it's accepted by the online casino where you're playing. It's always a good idea to check the specific terms and conditions of any bonuses you receive to ensure you can use them on your chosen game.
What is the inspiration behind the name of Cyber Wildz Slot?
The name "Cyber Wildz" reflects the game's unique theme. "Cyber" references the game's futuristic, cyberpunk aesthetic, while "Wildz" refers to the important role of the game's Wild symbols, especially the Multiplier Wilds that can significantly enhance your wins.
Is Cyber Wildz Slot available on mobile devices?
Yes, Cyber Wildz Slot is available on mobile devices. The game is developed using HTML5 technology, ensuring it can be played on various devices including smartphones and tablets. This allows players to enjoy the game anytime, anywhere, maintaining the same quality of graphics and gameplay as on a desktop computer.