Deep Rush Slot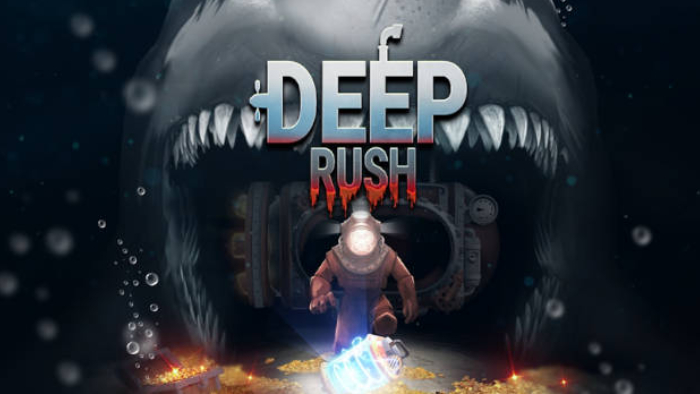 PLAY FOR REAL MONEY

Notice: Trying to access array offset on value of type null in /data/wordpress/htdocs/wp-content/themes/casinocolada/templates/slot/casino.php on line 21
Rated of 100%

Notice: Trying to access array offset on value of type null in /data/wordpress/htdocs/wp-content/themes/casinocolada/templates/slot/casino.php on line 26

welcome bonus

Notice: Trying to access array offset on value of type null in /data/wordpress/htdocs/wp-content/themes/casinocolada/templates/slot/casino.php on line 31

Number of games

Notice: Trying to access array offset on value of type null in /data/wordpress/htdocs/wp-content/themes/casinocolada/templates/slot/casino.php on line 51
-
Payment methods

Notice: Trying to access array offset on value of type null in /data/wordpress/htdocs/wp-content/themes/casinocolada/templates/slot/casino.php on line 56
-
Game providers

Notice: Trying to access array offset on value of type null in /data/wordpress/htdocs/wp-content/themes/casinocolada/templates/slot/casino.php on line 61
-
Min deposit

Notice: Trying to access array offset on value of type null in /data/wordpress/htdocs/wp-content/themes/casinocolada/templates/slot/casino.php on line 66

US Players

Notice: Trying to access array offset on value of type null in /data/wordpress/htdocs/wp-content/themes/casinocolada/templates/slot/casino.php on line 71
Accepted
Notice
: Trying to access array offset on value of type null in
/data/wordpress/htdocs/wp-content/themes/casinocolada/templates/slot/casino.php
on line
74
Dive, Survive, and Thrive in the Depths of Deep Rush!
Slot Information
Provider: Kalamba Games, Wazdan
Return to Player: 96.32%
Volatility/Variance: Medium High
Progressive Slot:
Slot type:
Rows: 1
Reels: 1
Paylines: 1
Slot Layout: 1x1
Slot Features
Minimum Bet: $0.10
Maximum Bet: $100
Maximum Win: $10000000
Available: Android, IOS, Windows
Other key facts
Date Launched: 19 July 2023
Theme:
Jackpot:
Gamification:
Special Symbols:
Good sides
+ Underwater-Themed Crash Game
+ Multiplier up to 10,000x
+ Reaslitic Visuals
INTRO TO THE DEEP RUSH SLOT
Deep Rush by Kalamba Games is an innovative crash game that takes players on an unforgettable underwater journey. This unique variant combines stunning visuals, immersive soundscapes, and fast-paced action to transport players into the mesmerizing depth of the ocean.
As a medium to high volatility game with an impressive 96.32% RTP, Deep Rush offers a perfect balance of risk and reward, promising an exhilarating betting experience. So, grab your diving suit, and let's dive in, searching for the allure of hidden treasures beneath the waves.
DEEP RUSH SLOT ONLINE
Deep Rush is a crash game developed by Kalamba Games, set in a mesmerizing aquatic world. This adrenaline-fueled betting adventure features a single payline and a rapid-rising multiplier, enticing players with strategic decisions on when to cash out before the crash. With expertly designed graphics and realistic soundscapes, layers are immersed in the enchanting undersea realm as they try to help the submarine explore the ocean's secrets.
DEEP RUSH SLOT RETURN TO PLAYER – RTP – 96.32%
Deep Rush has a competitive RTP of 96.32%. This favorable percentage enhances the game's appeal, assuring a rewarding experience. It signifies that, on average, players can expect a 96.32% return of their wagers over engaging in longer gaming sessions.
WHAT ARE MULTILINE SLOTS?
Deep Rush is a classic crash game featuring one single payline. In this game, players place their stakes on one betway, watching the multiplier rise as the round progresses. Betting on one single line always carries a greater risk but is highly generous in return. You can score substantial winnings by implementing strategic timing with the right gameplay strategy and by considering your odds.
DEEP RUSH SLOT REVIEW
Deep Rush is set in the middle of the ocean. As your submarine dives deeper between two rock formations in the dark waters, you can clearly see your surroundings being lit up by the submarine, exploring the depths even further. The atmosphere is intense and exciting, suggesting many adventures to come.
DEEP RUSH SLOT PAYTABLE
The main hero in Deep Rush is a skilled diver ready to embark on adrenaline-pumping underwater adventures with his submarine. The submarine shows the increasing multiplier as your progress further into the game.  While playing Deep Rush, you can spot a vicious shark with sharp teeth lurking in the shadows. When a crash occurs, the shark will bite the submarine and make it explode.
DEEP RUSH SLOT SYMBOLS EXPLAINED
Deep Rush has a multiplier that can reach up to 10,000x your bet, resulting in a maximum prize of $1,000,000. The symbol that you would be most interested in is the submarine. The deeper it goes, the higher the multiplier and the respectful win prize.
HOW TO PLAY THE DEEP RUSH SLOT
Deep Rush is available to play online at our top-listed casino sites. Go ahead and browse through our monthly new casino listings at Casino Colada and pick those suiting your needs. After registering, you can launch Deep Rush on your device and make bets. To adjust your wager size per round, you can use the minus and plus arrows in the middle of the wagering menu.
Bets in this game range between €0.10 and €100. To start the action, click the 'Bet' button and watch the submarine dive deeper into the bottom of the ocean. The aim is to collect your prize before the shark catches you.
When you feel like it's time, you should press the 'Cash Out' option. If you don't manage to do that on time, the shark will bite your submarine, and the round will result in a crash, losing the won money and your bet.
DEEP RUSH SLOT ONE-LINE BETTING STRATEGY
Crash games, such as Deep Rush, have specific strategies you can follow to predict the result of every round. Players must resist the allure of chasing early gains and instead opt for a cautious approach, setting clear profit targets and exit points. Timing in crash games is crucial.
By accessing the game history panel in Deep Rush, you can view your previous win/loss history and make informed predictions about when the next win could possibly strike. Consider your odds and the volatility levels when deciding to cash out. Set a clear budget limit, and don't let yourself go over it.
OUR 100 SPINS CHALLENGE ON DEEP RUSH SLOT
We played Deep Rush as a part of our 100 Spins Challenge on every slot or crash game we recommend and review. This helped us form an unbiased opinion on the gameplay, and you can view our experience in the video below, forming your own informed decision on whether Deep Rush is a game you are willing to try.
DOES DEEP RUSH SLOT WORK ON MOBILE?
Deep Rush is created with the use of HTML5 to be compatible with a great range of different types of devices and screen sizes. The game is playable on iOS and Android mobile phones and tablets with HD-quality graphics, clear visuals, fast-paced gameplay, and easy navigation. You can launch Deep Rush on the road with no issues and no extra add-ons needed.
TRY THE FREE PLAY MODE
Deep Rush has a fully free version where you can play in a demo mode with virtual chips for an unlimited number of reel spins. You can use this to your advantage and gain insight into Deep Rush' mechanics, gameplay, and odds. Test out the volatility, and based on the win/loss results, you can think of a winning strategy to get you satisfying cashouts.
HOW TO WIN AT DEEP RUSH SLOT
The objective of Deep Rush is to predict the multiplier at which the round will result in a 'crash'. Failing to exit in time results in losing your bet. Successfully cashing out before the game crashes is rewarded with a payout (your bet x the respectful multiplier). The challenge lies in deciding when to cash out before the multiplier crashes back to zero.
BONUS FEATURES AND FREE SPINS
Deep Rush doesn't uphold the usual slots bonus features. Instead, it has a progressive multiplier reaching up to 10,000x your stake and a crash games mechanic. The more you progress into the round without crashing, the higher the multiplier gets. Being able to cash out before actually crashing with the highest multiplier possible is the main goal here.
DEEP RUSH SLOT VOLATILITY
Deep Rush offers a crash gaming experience at a medium to high volatility level. The game's volatility indicates a slightly increased degree of risk than the average. In return, players can expect more significant mid to high-sized payouts. This aspect adds an extra layer of suspense and thrill while waiting for those big potential rewards to drop.
OUR CONCLUSION ON THIS SLOT REVIEW
Deep Rush is a unique crash game with underwater ocean-theme by Kalamba Games that has impressed us with its captivating mechanics and stunning design. Deep Rush surges with electrifying excitement. It features a tidal wave of thrills that crashes upon conventional casino games, offering an exhilarating twist. It's the perfect choice when you want to switch things up from traditional slots and try something new.
DEEP RUSH SLOT: FREQUENTLY ASKED QUESTIONS
Is it possible to trigger Big Wins in Deep Rush Slot?
Yes, it is as Deep Rush carries a spectacular maximum bet multiplier of 10,000x, worth your investment.
What makes Deep Rush Slot so popular among players?
Deep Rush recreates the typical crash games mechanic into an exhilarating deep-sea adventure with high multipliers and intense gameplay that keeps you on the edge of your seat.
How can you earn Free Spins while playing Deep Rush Slot?
Deep Rush may not be your typical slot machine with free spins, but you can try your luck without investing a dime by claiming any of the bonus bundles offered at the online casinos here at Casino Colada.
Can you use Bonus Money to play Deep Rush Slot?
Those who wish to play Deep Rush for free can head into our online casinos and collect any of the lucrative bonus money packages they can use to place free bets for long-lasting gameplay!
What is the inspiration behind the name of Deep Rush Slot?
The title refers to the game's underwater theme, suggesting a dive into the depths of the ocean as you rush to claim bigger multipliers before the shark catches you.
Is Deep Rush Slot available on mobile devices?
Yes! Deep Rush is available for multiple Android and iOS mobile phones.
The Author
Carefully developed by top-tier mixologists, Casino Colada shakes the iGaming world in search of the perfect casino cocktail. Fully understanding that great ingredients make delicious recipes, our staff goes above and beyond in analyzing every single casino in great detail, so that you know what's on the menu. The Colada Seal of Approval will be your guide in the hottest casino bar in town, where our world-famous Martinis are served shaken...not stirred!