Mother of Dragons Slot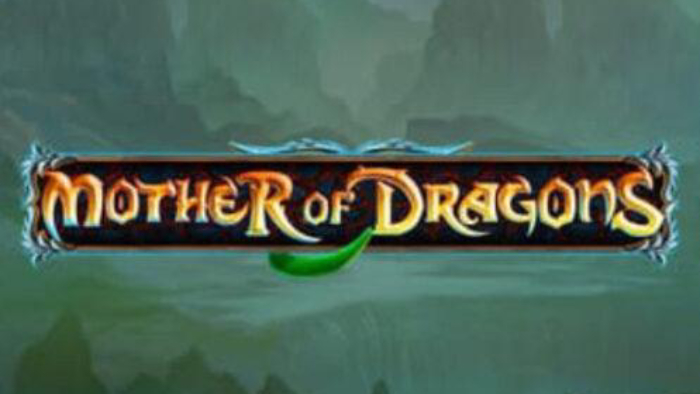 PLAY FOR REAL MONEY

Notice: Trying to access array offset on value of type null in /data/wordpress/htdocs/wp-content/themes/casinocolada/templates/slot/casino.php on line 21
Rated of 100%

Notice: Trying to access array offset on value of type null in /data/wordpress/htdocs/wp-content/themes/casinocolada/templates/slot/casino.php on line 26

welcome bonus

Notice: Trying to access array offset on value of type null in /data/wordpress/htdocs/wp-content/themes/casinocolada/templates/slot/casino.php on line 31

Number of games

Notice: Trying to access array offset on value of type null in /data/wordpress/htdocs/wp-content/themes/casinocolada/templates/slot/casino.php on line 51
-
Payment methods

Notice: Trying to access array offset on value of type null in /data/wordpress/htdocs/wp-content/themes/casinocolada/templates/slot/casino.php on line 56
-
Game providers

Notice: Trying to access array offset on value of type null in /data/wordpress/htdocs/wp-content/themes/casinocolada/templates/slot/casino.php on line 61
-
Min deposit

Notice: Trying to access array offset on value of type null in /data/wordpress/htdocs/wp-content/themes/casinocolada/templates/slot/casino.php on line 66

US Players

Notice: Trying to access array offset on value of type null in /data/wordpress/htdocs/wp-content/themes/casinocolada/templates/slot/casino.php on line 71
Accepted
Notice
: Trying to access array offset on value of type null in
/data/wordpress/htdocs/wp-content/themes/casinocolada/templates/slot/casino.php
on line
74
Mother of Dragons Slot Review
Face the power of the dragons and ignite your winning streak!
Slot Information
Provider: Nektan
Return to Player: 96.3%
Volatility/Variance: Medium High
Progressive Slot:
Slot type:
Rows: 3
Reels: 5
Paylines: 9
Slot Layout: 5x3
Slot Features
Minimum Bet: $0.01
Maximum Bet: $25
Maximum Win: $62500
Available: Android, IOS, Windows
Other key facts
Date Launched: 14 July 2023
Theme:
Jackpot:
Gamification:
Special Symbols:
Good sides
+ Dragon Symbols and Fiery Design
+ Average RTP of 96.30%
+ Rewarding Payouts up to x2500
INTRO TO THE MOTHER OF DRAGONS SLOT
Embark on an epic journey into the world of dragons and adventure with Mother of Dragons, a captivating slot game developed by Nektan. In this review, we'll explore the thrilling gameplay, exciting features, and overall gaming experience of Mother of Dragons, providing you with a comprehensive overview of this fantastical slot game.
MOTHER OF DRAGONS SLOT ONLINE
Mother of Dragons presents players with a visually stunning slot game set in a world filled with mythical creatures. The game features a classic 5×3 reel layout, offering a total of [number] paylines. The immersive backdrop, depicting majestic dragons and breathtaking landscapes, sets the stage for an exhilarating and captivating gaming experience.
MOTHER OF DRAGONS SLOT RETURN TO PLAYER – RTP – 96.15%
Mother of Dragons boasts a competitive Return to Player (RTP) rate of 96,15%. This indicates a favorable payout percentage, providing players with a fair chance to win and enjoy an exciting gameplay experience.
WHAT ARE MULTILINE SLOTS?
Mother of Dragons Slot will take you on an epic adventure across its 9 paylines, where the mystical world of dragons comes alive. With each spin, you'll feel the thrill of the dragon's fiery breath as you chase winning combinations. While the game offers a modest 9 paylines instead of multiple betways, it ensures every spin is packed with excitement and potential rewards.
MOTHER OF DRAGONS SLOT REVIEW
Mother of Dragons takes players on a thrilling adventure into a world of mythical creatures and legendary treasures. The game features a variety of symbols, including fearsome dragons, Wilds, and Scatters. These symbols unlock different bonus rounds and free spins, adding excitement and increasing the potential for significant wins. With its captivating features and stunning visuals, Mother of Dragons delivers an immersive and exhilarating slot experience.
MOTHER OF DRAGONS SLOT PAYTABLE
The paytable in Mother of Dragons showcases a range of symbols inspired by the world of dragons, including dragon eggs, dragon eyes, and dragon claws. Each symbol holds a unique payout value, with the high-paying dragon symbols offering greater rewards for winning combinations. Exploring the paytable will provide you with insights into the potential payouts for different symbol combinations.
MOTHER OF DRAGONS SLOT SYMBOLS EXPLAINED
Mother of Dragons features an array of symbols that contribute to its fantastical theme. The dragon symbols serve as regular symbols, forming winning combinations when aligned on the reels. The Wild symbol can substitute for other symbols, assisting you in completing winning lines. The Scatter symbols trigger the game's exciting bonus features and free spins, offering players the opportunity to explore additional gameplay elements and increase their winning potential.
HOW TO PLAY THE MOTHER OF DRAGONS SLOT
Playing Mother of Dragons is a straightforward process. Set your desired bet amount using the provided controls and spin the reels to immerse yourself in the realm of dragons. The game also offers an Autoplay feature for convenient, hands-free gameplay. Keep an eye out for the Scatter symbols to trigger bonus features and unlock the game's full potential.
MOTHER OF DRAGONS SLOT ONE-LINE BETTING STRATEGY
When it comes to betting strategies and tips for the exhilarating Mother of Dragons Slot, there are a few key factors to consider. Firstly, it's essential to familiarize yourself with the game's paytable and rules to understand the potential winning combinations.
Secondly, managing your bankroll is crucial. Set a budget and stick to it, ensuring you don't exceed your limits. Additionally, considering the volatility of the slot, adjusting your bet size accordingly can help you navigate the game effectively.
Lastly, taking advantage of any available bonus features, such as free spins or multipliers, can significantly boost your chances of scoring big wins. By combining these strategies and tips, you can enhance your overall gameplay experience and increase your chances of success in the captivating world of Mother of Dragons Slot.
OUR 100 SPINS CHALLENGE ON MOTHER OF DRAGONS SLOT
To provide accurate insights, we subjected Mother of Dragons to a 100-spin challenge. This allows us to showcase the gameplay mechanics, volatility, and potential for additional bonuses. By spinning the reels 100 times, we provide a glimpse into the thrilling and rewarding experience that Mother of Dragons offers.
DOES MOTHER OF DRAGONS SLOT WORK ON MOBILE?
Absolutely! Mother of Dragons is fully optimized for mobile play, ensuring that players can enjoy the game on their preferred mobile devices, including smartphones and tablets.
TRY THE FREE PLAY MODE
Before diving into real-money bets, you have the opportunity to try Mother of Dragons in free play mode. This allows you to familiarize yourself with the game's mechanics, features, and the thrilling gameplay it offers, all in a risk-free environment. Take your time to delve into the world of dragons and discover the treasures it holds.
HOW TO WIN AT MOTHER OF DRAGONS SLOT
To increase your chances of winning in Mother of Dragons, aim to land winning combinations of dragon symbols on the reels. The Wild symbols can assist you by substituting for other symbols to complete winning lines. Triggering the free spins feature, which is activated by the Scatter symbols, can lead to even greater rewards and unlock additional opportunities for wins. Proper bankroll management and setting betting limits will optimize your gameplay experience.
BONUS FEATURES AND FREE SPINS
Mother of Dragons offers an array of exciting bonus features that enhance the gameplay. Keep an eye out for the Scatter symbols, as they trigger the free spins feature, where you can experience the full potential of the game and increase your chances of landing significant wins. During the free spins, special features and modifiers come into play, amplifying the excitement and potential for big payouts.
MOTHER OF DRAGONS SLOT VOLATILITY
Mother of Dragons features a [volatility level] volatility, striking a balance between frequent smaller wins and the potential for significant payouts. This volatility level caters to both players who enjoy consistent, smaller wins and those seeking the thrill of high-paying combinations. It offers an exhilarating gameplay experience for a wide range of players.
OUR CONCLUSION ON THIS SLOT REVIEW
Mother of Dragons by Nektan delivers a thrilling and immersive slot game experience. With its stunning visuals, innovative features, and captivating dragon symbols, Mother of Dragons stands out as an exciting and engaging slot game. The competitive RTP, diverse bonus features, and balanced volatility ensure that players can embark on a rewarding and epic gaming adventure. Join the dragon quest and let the reels of Mother of Dragons take you on a journey to legendary wins.
MOTHER OF DRAGONS SLOT: FREQUENTLY ASKED QUESTIONS
Is it possible to trigger Big Wins in Mother of Dragons Slot?
Yes, Mother of Dragons can trigger up to 2500x yoru bet maximum wins!
What makes Mother of Dragons Slot so popular among players?
The popularity of Mother of Dragons Slot stems from its captivating Game of Thrones-inspired theme, immersive gameplay, stunning visuals, and the thrill of chasing dragon-themed wins.
How can you earn Free Spins while playing Mother of Dragons Slot?
In Mother of Dragons Slot, you can earn Free Spins by landing a specific combination of Scatter symbols on the reels.
Can you use Bonus Money to play Mother of Dragons Slot?
Mother of Dragons is playable with bonus cash and free spins gathered by collecting the amazing new bonuses on our page here at Casino Colada!
What is the inspiration behind the name of Mother of Dragons Slot?
Mother of Dragons is based on the iconic Game of Thrones series charackter Daenerys.
Is Mother of Dragons Slot available on mobile devices?
Absolutely! Mother of Dragons is fully optimized for mobile play, allowing you to enjoy the game on your preferred smartphones or tablets. Whether you're at home or on the move, you can immerse yourself in the world of dragons and spin the reels for a chance to win legendary rewards wherever you are.
The Author
Carefully developed by top-tier mixologists, Casino Colada shakes the iGaming world in search of the perfect casino cocktail. Fully understanding that great ingredients make delicious recipes, our staff goes above and beyond in analyzing every single casino in great detail, so that you know what's on the menu. The Colada Seal of Approval will be your guide in the hottest casino bar in town, where our world-famous Martinis are served shaken...not stirred!