Divine Dynasty Princess Slot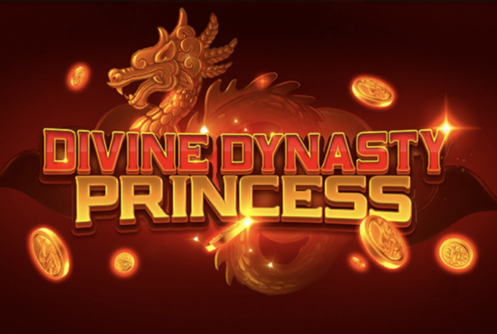 PLAY FOR REAL MONEY

Notice: Trying to access array offset on value of type null in /data/wordpress/htdocs/wp-content/themes/casinocolada/templates/slot/casino.php on line 21
Rated of 100%

Notice: Trying to access array offset on value of type null in /data/wordpress/htdocs/wp-content/themes/casinocolada/templates/slot/casino.php on line 26

welcome bonus

Notice: Trying to access array offset on value of type null in /data/wordpress/htdocs/wp-content/themes/casinocolada/templates/slot/casino.php on line 31

Number of games

Notice: Trying to access array offset on value of type null in /data/wordpress/htdocs/wp-content/themes/casinocolada/templates/slot/casino.php on line 51
-
Payment methods

Notice: Trying to access array offset on value of type null in /data/wordpress/htdocs/wp-content/themes/casinocolada/templates/slot/casino.php on line 56
-
Game providers

Notice: Trying to access array offset on value of type null in /data/wordpress/htdocs/wp-content/themes/casinocolada/templates/slot/casino.php on line 61
-
Min deposit

Notice: Trying to access array offset on value of type null in /data/wordpress/htdocs/wp-content/themes/casinocolada/templates/slot/casino.php on line 66

US Players

Notice: Trying to access array offset on value of type null in /data/wordpress/htdocs/wp-content/themes/casinocolada/templates/slot/casino.php on line 71
Accepted
Notice
: Trying to access array offset on value of type null in
/data/wordpress/htdocs/wp-content/themes/casinocolada/templates/slot/casino.php
on line
74
Divine Dynasty Princess Slot Review
Set in the prosperous and mysterious east explore the secrets of the mythical dragon and phoneix.
Slot Information
Provider: Fantasma Games
Return to Player: 94.36%
Volatility/Variance: Medium High
Progressive Slot:
Slot type:
Rows: 6
Reels: 6
Paylines: 46656
Slot Layout: 6x6
Slot Features
Minimum Bet: $0.2
Maximum Bet: $40
Maximum Win: $5702
Available: Android, IOS, Windows
Other key facts
Date Launched: 12 October 2023
Theme:
Jackpot:
Gamification:
Special Symbols:
Good sides
+ Increasing Multiplier
+ Phoenix Wild Feature
+ Free Spins
INTRO TO THE DIVINE DYNASTY PRINCESS SLOT
So, you've heard of Fantasma Games, right? They've just dropped this cool new slot called Divine Dynasty Princess. Picture this: you're on this epic quest, hunting down this radiant princess, and if you're lucky, her smile might just rain down some good fortune on you. But, here's the twist! There are these crazy Avalanches, some seriously cool win multipliers, wild symbols popping up outta nowhere, and oh boy, the free spins! It's all a gamble whether she'll bless you or not, but trust me, you're in for one wild ride! Fancy a spin?
DIVINE DYNASTY PRINCESS SLOT ONLINE
Step right up and feast your eyes on the mesmerizing features of the Divine Dynasty Princess' slot! With a splendid 6×6 grid layout, this game presents an impressive expanse for every spin. And let's talk about those paylines — up to a whopping 46,656 ways to snag a win! The potential rewards are nothing short of royal with a max win that can skyrocket up to 5,702 times your bet. And whether you're a casual player or a high roller, the bet range from 0.20 to 40 ensures that every adventurer can find their perfect stake. Honestly, the richness of features in this slot is as majestic as the princess herself. A round of applause for Fantasma Games for crafting such a gem!
DIVINE DYNASTY PRINCESS SLOT RETURN TO PLAYER – RTP – 94.36%
Diving beneath the ornate visage of dragons and phoenixes, we uncover the heartbeat of the Divine Dynasty Princess slot: its math model. Now, this beauty boasts a medium-high volatility, which means you're in for some thrilling ups and downs in your gameplay journey. But here's the real kicker: the slot offers a pretty solid return to player (RTP) of 94.36%. And guess what? If you decide to splurge a bit and buy those free spins, you can nudge that number up slightly to 94.52%. That's not just a nod to the princess' generosity; it's a testament to Fantasma Games' dedication to creating a balanced and rewarding gaming experience for players. Hats off
DIVINE DYNASTY PRINCESS SLOT REVIEW
Fantasma Games takes a deep dive into cultural heritage with its Divine Dynasty Princess slot design, reminiscent of an age-old Asian aesthetic. Set against a background graced by the majestic presence of a golden phoenix and dragon, the ambiance echoes the sophisticated allure of a luxury gambling room you might find in Macau or perhaps evokes the mysterious charm of a 19th-century opium den. Every design detail seems thoughtfully curated, resulting in a harmoniously crafted slot game. Further enhancing the player's experience is the gentle Asian-inspired soundtrack, seamlessly woven into the game, which establishes an immersive atmosphere. For aficionados of traditional Asian themes, Divine Dynasty Princess promises to be a delightful escape into a world of elegance and nostalgia.
WHAT ARE MULTILINE SLOTS?
Ever heard of multiline slots and wondered what the fuss is about? Well, let me break it down for you. Traditional slot machines usually come with a set number of paylines, often ranging from just one to a few dozen. But multiline slots? They're the game-changers in the slot world! These slots can offer a staggering number of paylines, sometimes going up to tens of thousands. Imagine a slot boasting up to 46,656 paylines – mind-blowing, right? With that many potential winning combinations, every spin becomes an exhilarating adventure, as you never know which line might hit next. In essence, multiline slots amp up the excitement, giving players more avenues to win and more reasons to spin. So next time you see a slot advertising a gazillion paylines, you know you're in for a wild ride!
DIVINE DYNASTY PRINCESS SLOT PAYTABLE
Let's delve into the Divine Dynasty Princess slot's pay mechanics. To grab a win, you'll want to land matching symbols on 3 to 6 consecutive reels, starting from reel one. On the lower end of the spectrum, we have the blue, green, and bronze blocks, trailed by three distinct coin symbols. These can fetch you rewards from 0.75 up to 1.25 times your bet for a successful 6-of-a-kind match. Elevating in value, the game features pattern-embellished blocks in hues of blue, green, and red. But the star attraction here? The illustrious golden fish symbol. This prized icon can yield returns ranging from 1.5 to 5 times your stake if you manage a 6-symbol combo. Spin wisely and may the reels favor you!
DIVINE DYNASTY PRINCESS SLOT SYMBOLS EXPLAINED
Navigating the captivating world of the Divine Dynasty Princess slot becomes more intriguing when you understand its symbolic dance. Here's how it unfolds: Symbols that form winning combinations graciously pay out and then vanish into thin air. Following their exit, the remaining symbols gravitate downwards, filling the void and potentially crafting fresh winning combinations. This enthralling chain reaction, known as the Avalanche mechanic, persists until the wins run dry. However, the Scatter symbols march to the beat of their own drum—they won't trigger this Avalanche cascade. For a successful win, aim for matching symbols on 3 to 6 neighboring reels, starting with the very first reel. The Wild symbols play the role of the unsung heroes—bridging gaps for potential wins by replacing any regular pay symbol. But there's a catch! They gracefully make an appearance only when beckoned by the Phoenix Wild feature.
HOW TO PLAY THE DIVINE DYNASTY PRINCESS SLOT
Eager to immerse yourself in the world of the Divine Dynasty Princess slot? Here's a quick guide to get you started. First, set your desired bet amount using the game's controls, keeping in mind both your budget and your risk appetite. Once you've locked in your stake, hit the 'Spin' button to set the reels in motion. As they spin, your goal is to land matching symbols on 3 to 6 consecutive reels, starting from the leftmost reel. Symbols that form winning combinations will pay out and then disappear, making way for new symbols to drop into place – this is the game's Avalanche mechanic. Stay on the lookout for special symbols: while Wilds can replace any regular pay symbol to boost your chances of a win, they only make their entrance when triggered by the Phoenix Wild feature. And remember, Scatters won't set off the Avalanche, but they have their own unique charm. As you play, keep an eye on the game's paytable for a clearer understanding of symbol values and potential payouts. Dive in, enjoy the aesthetics, and may the reels be ever in your favor!
DIVINE DYNASTY PRINCESS SLOT ONE-LINE BETTING STRATEGY
For those seeking a twist in their gameplay, the Divine Dynasty Princess slot offers an intriguing approach: the one-line betting strategy. Rather than engaging all available paylines, this method focuses on betting solely on a single, active payline. The idea behind it? By reducing the number of active paylines, you inherently limit your betting expenditure per spin, potentially extending your gameplay and increasing your chances to hit a significant win on that lone payline. It's a high-risk, high-reward strategy, where the thrill lies in the anticipation of landing that perfect combination on the single active line. While this approach might not be for everyone, it introduces a fresh challenge for seasoned slot enthusiasts looking to spice up their gameplay and test their luck in a novel way. But as always, gamble responsibly, and ensure that your chosen strategy aligns with your gaming goals and risk tolerance.
OUR 100 SPINS CHALLENGE ON DIVINE DYNASTY PRINCESS SLOT
Ever wondered what it's like to take on the Divine Dynasty Princess slot in a head-to-head challenge? We decided to find out with our very own 100 spins showdown! With a set budget, we dove into this mesmerizing world, aiming to uncover the game's secrets and witness its features in action. Throughout the spins, we encountered the thrill of the Avalanche mechanic, felt the anticipation as we hoped for the elusive Wilds beckoned by the Phoenix Wild feature, and relished in the symphony of symbols as they formed winning combinations. Each spin was a roller coaster of emotions: hope, excitement, anticipation, and, at times, the bittersweet sting of near misses. By the end of our challenge, we had not only gauged the slot's potential rewards but also experienced firsthand the allure and charm that Divine Dynasty Princess promises. Whether you're an experienced player or just starting out, we'd recommend giving this challenge a spin – it's a fresh way to engage with the game and test its tides of fortune!
DIVINE DYNASTY PRINCESS SLOT WORK ON MOBILE?
In today's digital age, having a slot game compatible with mobile devices is a must, and Divine Dynasty Princess doesn't disappoint. Crafted using HTML5 technology, the game is optimized for mobile play, ensuring that players get the same immersive experience on their smartphones and tablets as they would on a desktop. Whether you're using an Android, iOS, or any other mobile platform, the graphics remain sharp, the gameplay smooth, and all the game's features are easily accessible. So, whether you're on a commute, lounging at a cafe, or just relaxing on your couch, Divine Dynasty Princess is just a tap away, ready to transport you to its enchanting world without any compromise on quality or performance.
TRY THE FREE PLAY MODE
It's always a savvy move to test the waters, and that's precisely where the Free Play Mode shines. This feature allows players to experience the full essence of the game without risking a single dime. It's the perfect playground to familiarize yourself with the game's mechanics, explore its features, and get a feel for its rhythms. Whether you're a novice just starting out or a seasoned player considering a new game, this mode offers a risk-free environment to hone your strategy or simply enjoy the thrill of the spin without the financial commitment. So, before you bet real money, take a spin in the Free Play Mode. It's a fun, educational, and entirely zero-pressure way to immerse yourself in the world of slots!
HOW TO WIN AT DIVINE DYNASTY PRINCESS SLOT
Venturing into the mystical realm of the Divine Dynasty Princess slot? Well, here are some insights to maximize your winning potential. While slots largely rely on luck, understanding the game mechanics can give you an edge. Start by familiarizing yourself with the paytable, so you know which symbols bring the most reward. Remember, landing matching symbols on 3 to 6 consecutive reels from the leftmost reel is your ticket to a payout. Keep an eye out for the game's special features: the Avalanche mechanic can cascade into multiple wins with a single spin, and Wilds, courtesy of the Phoenix Wild feature, can bridge gaps in potential winning combos. And while Scatters don't trigger Avalanches, they come with their own set of perks. Like all slot games, it's crucial to manage your bankroll, set limits, and gamble responsibly. The key is to enjoy the experience, stay patient, and hopefully, with a touch of luck, witness the reels align in your favor
BONUS FEATURES AND FREE SPINS
The Divine Dynasty Princess slot is not just about its breathtaking visuals; it's also packed with exciting bonus features that amplify the gameplay. First up is the Increasing Multiplier. It kicks off at x1 and after each Avalanche, it escalates by +1, powering up your subsequent wins. So, if you get on a winning streak, this multiplier can boost those wins, amplifying the thrill! But note, in the base game, once the spin concludes, the multiplier does revert back to its starting point. And while it might sound too good to be true, it caps out at a generous x20.
Then we have the enigmatic Phoenix Wild Feature. During the base game, after every second winning combo in a single spin, 2 wild symbols sprout up in two random winning spots just before the symbols tumble down. This not only enhances your winning potential but adds a layer of unpredictability to each spin. But there's more! The Free Spins feature is a real game-changer. Scatter symbols making an appearance on the first three reels can award you 10 free spins. Initiate this mode, and the win multiplier starts afresh at x1, but here's the twist: it won't reset until this special feature concludes. Plus, the Phoenix Wild makes a recurrent appearance, adding wilds with every payout. And if you're in luck and land three scatter symbols during this mode, you're in for 10 additional free spins! Want to bypass the wait for free spins? The slot has an option: Buy Free Spins. For a price of 70 times your bet, you can launch straight into a round bursting with guaranteed free spin action. Dive in and let the bonuses enchant you!
CHAMPIONS OF POSEIDON SLOT VOLATILITY
The Divine Dynasty Princess slot operates within a volatility range that sits between medium and high. What does this mean for players? Well, in the grand tapestry of slot games, volatility is a measure of the risk and reward a game presents. A medium-high volatility indicates that while wins might not occur as frequently as in low volatility games, when they do hit, they tend to be of a higher value. It's a balance between the consistency of payouts and the potential for larger wins. Players embarking on this slot should be prepared for a thrilling ride, where patience is key. Those dry spells can be punctuated by moments of substantial rewards, making the gaming experience both exhilarating and unpredictable
OUR CONCLUSION ON THIS SLOT REVIEW
After delving deep into the mystical realms of the Divine Dynasty Princess slot, our verdict is in. The game effortlessly combines aesthetic allure with intricate gaming mechanics, making it a standout in the vast sea of online slots. Its medium-high volatility offers a captivating balance of risk and reward, promising both thrill and potential lucrative returns for the patient player. The array of bonus features, from the Increasing Multiplier to the Phoenix Wild, ensures every spin carries with it a dose of excitement and unpredictability. Plus, with its mobile compatibility thanks to HTML5, it's accessible wherever you go. In sum, Fantasma Games has crafted a slot that's both visually enchanting and gameplay-rich, ensuring that both novices and seasoned slot enthusiasts will find something to cherish. If you're on the hunt for a game that offers more than just spinning reels, Divine Dynasty Princess should undoubtedly be on your radar.
DIVINE DYNASTY PRINCESS SLOT: FREQUENTLY ASKED QUESTIONS
Where can I play this slot?
 The Divine Dynasty Princess slot is developed by Fantasma Games. You can play this slot at any online casino that features Fantasma Games in their game library. Always make sure to choose a reputable casino, and if you're unsure, check out online reviews or casino ratings.
What is the RTP of the game?
The Divine Dynasty Princess slot has a return to player (RTP) of 94.36%. When buying free spins, the RTP increases slightly to 94.52%.
What bonus features does Divine Dynasty Princess Slot offer?
The game boasts several enticing bonus features, including an Increasing Multiplier that can escalate up to x20, the Phoenix Wild feature that introduces additional wilds to the reels, and a Free Spins mode. Players also have the option to Buy Free Spins in the base game.
Can I play Divine Dynasty Princess Slot with Bonus Money?
Yes, many online casinos allow players to use bonus money or free spins on a range of slots, including Divine Dynasty Princess. However, always read the casino's terms and conditions or promotional guidelines to ensure that this slot is included in their bonus offerings.
Does this slot work on mobile?
Absolutely! Divine Dynasty Princess slot is crafted using HTML5 technology, ensuring it's optimized for mobile play. Whether on an Android, iOS, or any other mobile platform, players can expect a seamless and immersive gaming experience on their mobile devices.