Safari Sun Slot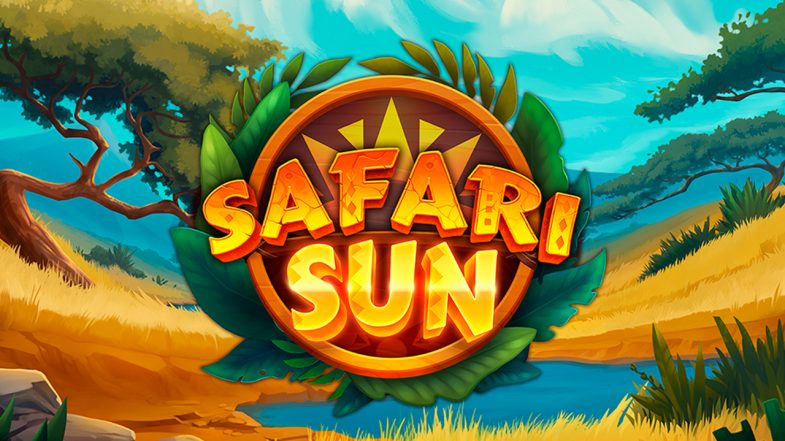 PLAY FOR REAL MONEY

Notice: Trying to access array offset on value of type null in /data/wordpress/htdocs/wp-content/themes/casinocolada/templates/slot/casino.php on line 21
Rated of 100%

Notice: Trying to access array offset on value of type null in /data/wordpress/htdocs/wp-content/themes/casinocolada/templates/slot/casino.php on line 26

welcome bonus

Notice: Trying to access array offset on value of type null in /data/wordpress/htdocs/wp-content/themes/casinocolada/templates/slot/casino.php on line 31

Number of games

Notice: Trying to access array offset on value of type null in /data/wordpress/htdocs/wp-content/themes/casinocolada/templates/slot/casino.php on line 51
-
Payment methods

Notice: Trying to access array offset on value of type null in /data/wordpress/htdocs/wp-content/themes/casinocolada/templates/slot/casino.php on line 56
-
Game providers

Notice: Trying to access array offset on value of type null in /data/wordpress/htdocs/wp-content/themes/casinocolada/templates/slot/casino.php on line 61
-
Min deposit

Notice: Trying to access array offset on value of type null in /data/wordpress/htdocs/wp-content/themes/casinocolada/templates/slot/casino.php on line 66

US Players

Notice: Trying to access array offset on value of type null in /data/wordpress/htdocs/wp-content/themes/casinocolada/templates/slot/casino.php on line 71
Accepted
Notice
: Trying to access array offset on value of type null in
/data/wordpress/htdocs/wp-content/themes/casinocolada/templates/slot/casino.php
on line
74
Enjoy the hot African sun while getting on a unforgettable adventure.
Slot Information
Provider: Fantasma Games
Return to Player: 94%
Volatility/Variance: High
Progressive Slot:
Slot type:
Rows: 5
Reels: 4
Paylines: 576
Slot Layout: 5x4
Slot Features
Minimum Bet: $0.1
Maximum Bet: $5
Maximum Win: $8792
Available: Android, IOS, Windows
Other key facts
Date Launched: 7 September 2023
Theme:
Jackpot:
Gamification:
Special Symbols:
Good sides
+ Hot Jackpot up to 8,792x
+ Exciting Culture Storyline
+ Bonus Buy Funciton
INTRO TO THE SAFARI SUN SLOT
Africa, with its vast and captivating landscapes, has long been a dream destination for travellers eager to immerse themselves in its vibrant wildlife. For many, the allure lies in experiencing a genuine African safari, where one has the unparalleled opportunity to witness majestic creatures in their natural habitats, untamed and unencumbered by barriers or confines. This raw and intimate connection with nature is a stark contrast to the confines of zoos or captivity, and for many, it's an experience that sits at the top of their bucket lists. However, if you're seeking an adventure that guarantees safety while still capturing the essence of this magical experience, Fantasma Games from Sweden presents the ideal solution: the Safari Sun slot. This African wildlife-themed slot game offers players a thrilling virtual journey into the heart of the savannah. And as a fun fact for those curious about the origin of the term 'safari', it is derived from the Swahili word for 'journey', perfectly encapsulating the essence of this adventurous pursuit.
SAFARI SUN SLOT ONLINE
Dive into the heart of Africa with Safari Sun, a slot game that beautifully encapsulates the essence of the wild savannah. Designed with a distinctive reel structure, the game boasts 5 reels with a unique row pattern of 3-4-4-4-3. This innovative setup provides players with a whopping 576 paylines, ensuring ample opportunities to score winning combinations. The game offers a hit frequency of 17.5%, indicating a decent chance of landing a win with every spin. The adventurous souls who dare to venture into this virtual safari can hope to secure a staggering maximum win of 18,792 times their bet. And speaking of bets, the game caters to a wide range of players, with minimum bets starting as low as 0.20 and stretching up to a maximum of 50. With these robust features, Safari Sun promises not just immersive entertainment, but also substantial potential rewards.
SAFARI SUN SLOT RETURN TO PLAYER – RTP – 94%
The Safari Sun Slot offers players an enticing proposition when it comes to its Return to Player (RTP) percentage. By default, the game operates with an RTP of 94%, which represents the long-term average payback to players over an extended play period. However, there's an interesting twist for those looking to enhance their winning potential. When players opt to purchase free spins within the game, the RTP sees a noticeable increase, climbing to a slightly higher rate of 96.06%. This offers players an advantage in terms of the overall expected return, making the purchase of free spins a strategic choice for those aiming to maximize their gameplay benefits.
WHAT ARE MULTILINE SLOTS?
Multiline slots are a thrilling evolution in the world of slot gaming, distinguished by their multiple paylines that offer players numerous chances to win. Traditional slot machines typically had just a single payline, which ran horizontally across the middle of the reels. However, with advancements in technology and design, slot developers began introducing slots with multiple paylines that zigzag across the reels in various patterns. These multiline slots significantly enhance a player's chances of forming winning combinations as they spin the reels. The Safari Sun Slot is a prime example of a multiline slot, boasting an impressive 576 paylines. This vast number of paylines ensures that players have a multitude of opportunities to match symbols and secure wins, making the gameplay experience more engaging and potentially more rewarding.
SAFARI SUN SLOT REVIEW
The Safari Sun Slot transports players into a vivid and enchanting African landscape rendered in delightful cartoon-style graphics. Nestled within a picturesque valley, the reels are flanked by distinctively coiled trees that add a touch of whimsy to the scene. The distant horizon is adorned with majestic mountains that stand tall beneath a serene blue sky, dotted with fluffy white clouds. Adding a dynamic touch, the gentle sway of the green grass in the foreground brings the scene to life, creating a sense of immersion. The slot's design uniquely features outer reels with 3 rows, while the three central reels have an expanded 4 rows. For players to score a win, they must land three or more matching symbols on adjacent reels, initiating from the far-left reel. Ensuring accessibility for all, the Safari Sun Slot is seamlessly optimized for a range of devices, including mobile phones, notepads, and desktop computers, allowing players to experience the beauty of the African plains from virtually anywhere.
SAFARI SUN SLOT PAYTABLE
The Safari Sun Slot presents an engaging mix of symbols on its paytable, combining both the familiar with the unique. At the base level, players will recognize the quintessential casino icons: 10, J, Q, K, and A. These symbols, while lower in value, offer a consistent payout of 1.5X the bet when a player achieves a 5-symbol win. Venturing further into the heart of the African savannah, players will encounter the medium-paying symbols: the striking hornbill and a pair of playful meerkats. A 5-of-a-kind win with these characters awards 3X and 4X the bet, respectively. The slot's crowning symbols, both in visual appeal and value, are the baboon, rhino, and lion. These majestic creatures payout 5X, 6X, and 8X the bet for a 5-of-a-kind win, respectively. It's worth noting that the so-called "baboon" symbol bears a striking resemblance to a mandrill, characterized by its vibrant red nose and a distinguished white beard. While the game forgoes a Wild Symbol, it introduces a Scatter Symbol that holds the key to unlocking the coveted Free Spins feature.
SAFARI SUN SLOT SYMBOLS EXPLAINED
Within the Safari Sun Slot, players are met with a blend of familiar and exotic symbols, depicting the very essence of the wild African savannah. The game showcases classic card ranks, from 10 through to Ace, as its lower-paying symbols. Securing a five-of-a-kind (5 OAK) with these card ranks yields a reward equivalent to one's bet. On the higher end of the pay spectrum, the game boasts vibrant critters emblematic of the African landscape. This includes the bright toucan, playful meerkats, a vividly depicted baboon, the mighty rhino, and the regal lion. These symbols provide a payout range of 1.5 to 5 times the bet for a 5-symbol win. The excitement amplifies during the free spins round. When the slot expands to incorporate a sixth reel, players stand a chance to secure 6 OAK wins. In this mode, the card symbols can fetch 1.5 times the bet, while the captivating animal symbols range between 3 to 8 times the stake. Notably, those hoping to spot a wild symbol during their virtual safari might be slightly disappointed, as Safari Sun abstains from including this feature in its gameplay.
HOW TO PLAY THE SAFARI SUN SLOT
Embarking on a virtual safari with the Safari Sun Slot is a straightforward and captivating experience. To start your journey, first, decide on your desired bet amount by adjusting the bet settings to fit your budget and risk preference. Once your stake is set, simply hit the spin button to set the reels in motion and watch as symbols representative of the African wilderness cascade down. As you play, aim to land three or more matching symbols on adjacent reels, starting from the far left, to secure a win. The game is packed with intriguing features like the Expanding Symbol and Mystery Sun that can be triggered as you spin. If you're looking to expedite the thrill, the game also provides an option to directly purchase the free spins feature. For a more hands-free experience, utilize the auto-play function, allowing the game to take a set number of spins on your behalf. Remember to always refer to the game's paytable for a detailed understanding of symbol values and potential feature triggers. Enjoy your virtual safari, and may the African sun shine favorably on your spins!
SAFARI SUN SLOT ONE-LINE BETTING STRATEGY
The one-line betting strategy is a somewhat unconventional approach to slot gaming that some players employ to potentially maximize their chances of hitting big wins or triggering bonus features. In essence, it involves activating just one of the available paylines, and placing a bet solely on that line. By doing so, the player minimizes their total bet per spin, allowing for longer gameplay with a set bankroll. In the context of the Safari Sun Slot, which boasts 576 paylines, utilizing a one-line betting strategy would be a unique approach. While this strategy might mean fewer regular wins due to the limited active payline, it banks on the hope that when a win does land on the active line, it will be significant, especially if it involves high-paying symbols or feature triggers. It's crucial to remember that slot outcomes are dictated by Random Number Generators (RNGs), and as such, there's no guaranteed strategy for success. Whether employing the one-line strategy or any other, it's always important to play responsibly and for entertainment purposes.
OUR 100 SPINS CHALLENGE ON SAFARI SUN SLOT
Venturing into the vivid landscapes of the Safari Sun Slot, we decided to embark on a 100 spins challenge to get a firsthand experience of the game's dynamics. This challenge, often used as a method to gain insight into a slot's features and frequency of wins, involves playing a fixed set of spins — in this case, 100 — and documenting the journey. As the reels spun, we were treated to the vibrant hues of the African wilderness and the melodious backdrop of nature's symphony. Throughout our spins, we encountered a mix of low and high-paying symbols, eagerly anticipating the unique features like the Expanding Symbol and the elusive Mystery Sun. The challenge provided an intriguing glimpse into the game's volatility and potential rewards. While every spin is governed by a Random Number Generator, ensuring unpredictability and fairness, our 100 spins experience offered a snapshot of what players might expect when they delve into the Safari Sun Slot. Whether you're considering a similar challenge or simply seeking some spins for fun, remember that every slot journey is unique, and the key is to enjoy the adventure!
SAFARI SUN SLOT WORK ON MOBILE?
The Safari Sun Slot effortlessly transitions from the expansive screens of desktops to the compact displays of mobile devices, ensuring that players can delve into the African safari experience regardless of where they are. Leveraging the power and flexibility of HTML5 technology, the game is meticulously optimized for mobile gameplay. This ensures smooth animations, crisp graphics, and responsive controls, even on smaller screens. Whether you're using an iOS, Android, or any other mobile platform, the game adjusts seamlessly, preserving its captivating visuals and engaging features. The utilization of HTML5 not only guarantees compatibility across a range of devices but also ensures that no compromises are made on gameplay quality. Thus, with Safari Sun Slot, the wilderness of Africa is always just a tap away, ready to be explored anytime, anywhere.
TRY THE FREE PLAY MODE
For those who are new to the world of online slots or simply wish to get a feel for a game without committing real money, the Free Play mode is a blessing. This mode, often available on many online casinos and game developer sites, allows players to experience the full spectrum of the game's features, graphics, and mechanics, all without the risk of monetary loss. It's an invaluable tool for understanding paylines, getting a sense of the game's volatility, and familiarizing oneself with bonus rounds and other in-game features. Moreover, it offers a no-pressure environment, ideal for casual play or strategizing for future real-money sessions. By trying out the Safari Sun Slot in Free Play mode, players can embark on an African adventure, soak in its rich graphics, and navigate its features, all while ensuring it aligns with their preferences and playstyle before diving into real bets. It's a blend of fun and strategy, making it a recommended starting point for both novices and seasoned gamers.
HOW TO WIN AT SAFARI SUN SLOT
Winning in the Safari Sun Slot, as with most slot games, requires a mix of strategy, patience, and, of course, a touch of luck. At its core, success in this game revolves around landing matching symbols on adjacent reels, starting from the far left. Given its 576 paylines, there are ample opportunities for wins. To bolster your chances, it's essential to understand the game's features. The Expanding Symbol mechanism can lead to more substantial wins, and the Mystery Sun Feature has its own allure, marking symbols that can then expand to maximize potential rewards. Free spins, triggered by scatter symbols, provide a golden opportunity to amplify winnings, especially given the expanded reel grid during these rounds. Although the game's outcomes are determined by a Random Number Generator, ensuring that each spin is random and fair, players can strategize by setting a budget, utilizing the free play mode to familiarize themselves with the game dynamics, and adjusting bets in accordance with their risk tolerance. Lastly, always remember that slots are designed primarily for entertainment; play responsibly and savor the journey as much as the destination.
BONUS FEATURES AND FREE SPINS
Diving deep into the Safari Sun Slot, players will encounter a range of enthralling features that elevate the gameplay. One such feature is the Expanding Symbol mechanism, where symbols adorned with a sun-mark have the potential to grow, and upon participating in a winning combination, they expand to cover their entire reel. Adding an element of surprise is the Mystery Sun Feature, which can spontaneously emerge during a win in the base game. In this feature, the sun marks symbols on reels 2, 3, and 4 that are part of a winning combo, prompting these symbols to expand and fill their respective reels. It's important to note that the free spins feature remains dormant during the Mystery Sun's activation, and statistically, this feature has a hit chance of 1 in 145 plays.
Taking the gameplay to new heights is the Free Spins bonus, activated when scatter symbols land on reels 2, 3, and 4. Players are rewarded with a free spins bonus round, where the grid ambitiously stretches to encompass 6 reels in a 3-4-4-4-4-3 formation. As players step into this bonus realm, they're granted a choice among five options, each represented by a different animal symbol, ranging from the lion offering 4 free spins to the toucan granting 20. Within this feature, the chosen high-paying symbol is the sole high-value icon to make an appearance. The odds of triggering this feature stand at a theoretical 1 in 170 spins.
SAFARI SUN SLOT VOLATILITY
The Safari Sun Slot is characterized by its very high volatility, a feature that has notable implications for players. In the realm of slots, volatility refers to the frequency and magnitude of potential payouts. A very high volatility slot, like Safari Sun, typically means that wins might not come as frequently, but when they do, they tend to be more substantial in size. This contrasts with low volatility slots where players can expect more frequent but smaller payouts. Such high volatility demands a strategic and patient approach, as players might experience prolonged periods without significant wins, only to potentially hit a sizable jackpot down the line. It's this very element of unpredictability and the allure of big wins that attract many thrill-seeking players to high volatility slots. However, it's always essential to play within one's budget, understanding that the game's nature might require a longer gaming session to witness its full potential rewards.
OUR CONCLUSION ON THIS SLOT REVIEW
After a comprehensive exploration of the Safari Sun Slot, our verdict is decisively positive. The game encapsulates the essence of an African safari with vibrant graphics and engaging mechanics that captivate from the first spin. Its very high volatility offers a tantalizing prospect of substantial rewards, albeit with the need for patience and strategy. The unique features, including the Expanding Symbol and Mystery Sun, add layers of depth, keeping players on their toes and continually anticipating the next big win. While its volatility might not suit everyone's palate, for those who revel in the thrill of chasing significant rewards, Safari Sun presents a compelling proposition. As with any slot, responsible play is paramount. Ultimately, beyond its mechanics and potential payouts, Safari Sun excels in delivering an immersive gaming experience that transports players into the heart of the African wilderness, making each spin an adventure in its own right.
SAFARI SUN SLOT: FREQUENTLY ASKED QUESTIONS
Can Safari Sun Slot Trigger Big Wins?
Absolutely, the Safari Sun Slot is known for its potential to yield big wins, particularly due to its very high volatility. This means while wins might not occur as frequently, when they do, they can be quite substantial, especially when players engage with the game's unique features, such as the Expanding Symbol mechanism and the Free Spins.
Why is Safari Sun Slot so Popular?
Safari Sun Slot has gained popularity due to a combination of factors. Its vivid representation of the African landscape, coupled with captivating graphics and immersive sound effects, offers players a unique gaming experience. Additionally, its special features and the promise of significant returns due to its high volatility make it a magnet for thrill-seekers.
How Do You Get Free Spins on the Safari Sun Slot?
Free Spins in the Safari Sun Slot can be triggered by landing scatter symbols on specific reels in the base game. Once activated, players have a choice among different animals, each representing a distinct number of free spins, further enhancing the potential for considerable rewards during these rounds.
Can You Play Safari Sun with Bonus Money?
Yes, many online casinos offer bonus money or promotional credits to players, which can often be used to play various slot games, including Safari Sun. However, players should always check the terms and conditions of the casino or the specific promotion to ensure the bonus money is applicable to the Safari Sun Slot.