Here Kitty Kitty Slot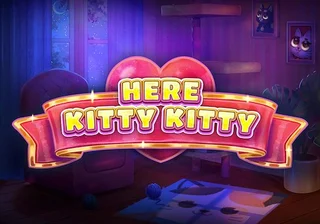 PLAY FOR REAL MONEY

Notice: Trying to access array offset on value of type null in /data/wordpress/htdocs/wp-content/themes/casinocolada/templates/slot/casino.php on line 21
Rated of 100%

Notice: Trying to access array offset on value of type null in /data/wordpress/htdocs/wp-content/themes/casinocolada/templates/slot/casino.php on line 26

welcome bonus

Notice: Trying to access array offset on value of type null in /data/wordpress/htdocs/wp-content/themes/casinocolada/templates/slot/casino.php on line 31

Number of games

Notice: Trying to access array offset on value of type null in /data/wordpress/htdocs/wp-content/themes/casinocolada/templates/slot/casino.php on line 51
-
Payment methods

Notice: Trying to access array offset on value of type null in /data/wordpress/htdocs/wp-content/themes/casinocolada/templates/slot/casino.php on line 56
-
Game providers

Notice: Trying to access array offset on value of type null in /data/wordpress/htdocs/wp-content/themes/casinocolada/templates/slot/casino.php on line 61
-
Min deposit

Notice: Trying to access array offset on value of type null in /data/wordpress/htdocs/wp-content/themes/casinocolada/templates/slot/casino.php on line 66

US Players

Notice: Trying to access array offset on value of type null in /data/wordpress/htdocs/wp-content/themes/casinocolada/templates/slot/casino.php on line 71
Accepted
Notice
: Trying to access array offset on value of type null in
/data/wordpress/htdocs/wp-content/themes/casinocolada/templates/slot/casino.php
on line
74
Here Kitty Kitty Slot Review
Toss around some yarn balls to see the video slot's features unravel!
Slot Information
Provider: Red Tiger
Return to Player: 95.73%
Volatility/Variance: Medium High
Progressive Slot:
Slot type:
Rows: 7
Reels: 7
Paylines: 1
Slot Layout: 7x7
Slot Features
Minimum Bet: $0.1
Maximum Bet: $40
Maximum Win: $2135
Available: Android, IOS, Windows
Other key facts
Date Launched: 29 August 2023
Theme:
Jackpot:
Gamification:
Special Symbols:
Good sides
+ Scatter Pays
+ Huge Available Wins
+ Feature Buy Funciton
INTRO TO THE HERE KITTY KITTY SLOT
Here Kitty Kitty is a captivating slot game by the renowned developer, Red Tiger, which draws players into the serene ambiance of a quintessential domestic setting—a warm, inviting living room complete with a plush armchair and an array of indoor plants. From its initial introduction, it's evident that the game leans heavily on the charm of its feline theme. The home screen is beautifully adorned with images of cats intertwined with hearts. This game not only hints at the mischievous undertakings of our beloved pets but also ensures an experience that is undeniably adorable and immersive from start to finish.
HERE KITTY KITTY SLOT ONLINE
The Here Kitty Kitty slot game, available online, presents a distinctive grid configuration comprising 7 reels and 7 rows. Instead of traditional paylines, players benefit from the Scatter Pays mechanism, adding an innovative twist to winning combinations. This game offers players a chance to secure a maximum win of 2,135 times their stake. With a volatility rating that ranges between medium and high, players can expect a blend of frequent smaller wins and occasional large payouts. Furthermore, the game caters to a wide range of betting preferences, allowing wagers as low as 0.10 units and as high as 40 units, making it accessible to both casual players and high rollers.
HERE KITTY KITTY SLOT RETURN TO PLAYER – RTP – 95.73%
The Here Kitty Kitty slot boasts an RTP (Return to Player) of 95.73%, which might be perceived as slightly below the industry average for online slots. While this percentage suggests a lower return over an extended period of play, it's essential to note that RTP is a theoretical figure calculated over millions of spins. Despite its seemingly low RTP, Here Kitty Kitty has been designed to offer significant winning potential. Its medium to high volatility means that while wins might come less frequently, when they do, they can be substantial. Thus, players shouldn't be deterred solely by the RTP figure. Instead, they should recognize the potential for large payouts and the exhilarating gaming experience that Here Kitty Kitty promises.
WHAT ARE MULTILINE SLOTS?
Multiline slots are a popular type of slot machine that features multiple paylines for players to wager on. The unique draw of these slots is the increased opportunities they provide for forming winning combinations. Not limited to the traditional horizontal match, they often allow for diagonal combinations as well. In the Here Kitty Kitty game, the concept of paying anywhere heightens the anticipation with each spin, enhancing the overall gaming experience. The presence of multiple lines means every spin holds myriad possibilities for wins, leading to heightened player engagement. The multiline format, as exemplified by Here Kitty Kitty, ensures that each spin is not just about potential wins but also about the sheer excitement of the gameplay itself.
HERE KITTY KITTY SLOT REVIEW
The design of the Here Kitty Kitty slot by Red Tiger stands out with its decidedly domestic flair. Set against the backdrop of a warm and cozy living room, replete with a snug armchair and an array of indoor plants, players are instantly transported to a familiar and comforting setting. Right from its introductory home screen, it's evident that cuteness is the order of the day. Adorned with delightful visuals of cats, intertwined with hearts, and the intriguing tagline 'Our furry friends are up to something…', the slot paints a whimsical scene that beckons players. As one delves deeper into the game, the design, theme, and graphics consistently uphold this charming aesthetic, ensuring that Here Kitty Kitty is as endearing in gameplay as it is in its visual appeal.
HERE KITTY KITTY SLOT PAYTABLE
The Here Kitty Kitty slot game features a distinctive paytable intricately tied to stages that determine the activation of various game modifiers. Players must collect symbols to progress through these stages, with the quantities required being 20 symbols for stage 1, an additional 30 for stage 2, 40 more for stage 3, and a further 50 for the final fourth stage. Upon successfully filling a stage, the game introduces a random modifier which springs into action at the conclusion of a cascade sequence, specifically when no further wins emerge. It's noteworthy that only one modifier is triggered at any given moment, even if conditions for multiple modifiers have been met. Completing the initial three stages offers players a range of potential modifiers including Swap symbols, Destroy symbols, or Random wilds. However, reaching the pinnacle by filling stage 4 guarantees the activation of the exciting "Catmageddon" feature, ensuring a memorable gaming moment.
HERE KITTY KITTY SLOT SYMBOLS EXPLAINED
The Here Kitty Kitty slot showcases an array of distinct symbols and features, with the Catmageddon feature standing out prominently. Upon its activation, a 2×2 random cat pay symbol finds its place at the base of the reels. As the symbols cascade down, only those matching this 2×2 symbol stay active and hold the promise of wins. Conversely, all other symbols become inactive. The active, matching symbols then move to the most bottom position on their individual reels. This mechanism persists until the appearance of active symbols ceases. Once this happens, the game evaluates potential wins. If new active symbols land adjacent to the initially placed 2×2 symbol, they have the potential to merge. This merging can lead to the formation of a larger symbol, expanding up to 7×7. Fascinatingly, as the size of this merged symbol grows, so does its multiplier, with an increment starting from x2, peaking at x7.
HOW TO PLAY THE HERE KITTY KITTY SLOT
Playing the Here Kitty Kitty slot is an engaging experience tailored for both novice and seasoned slot enthusiasts. To begin, players should first set their desired bet amount using the game's user-friendly interface, ensuring it aligns with their budget and playing strategy. Once the wager is set, simply press the spin button to set the reels in motion. As the symbols cascade and potentially form winning combinations, players will experience the thrill of the game's features, like the Yarn Ball's progression through its stages and the enticing Catmageddon round. To enhance the gameplay experience, there's also an autoplay function, allowing players to set a predetermined number of spins to run automatically. This feature is ideal for those who prefer a more hands-off approach. Throughout the game, it's crucial to stay attentive to special symbols and modifiers, as they can significantly boost winning potential and elevate the overall gaming excitement.
HERE KITTY KITTY SLOT ONE-LINE BETTING STRATEGY
In the Here Kitty Kitty slot, the one-line betting strategy presents a distinct approach to gameplay. This strategy revolves around placing bets solely on a single payline, directing the entirety of the player's wagering focus to that specific line. By channeling bets in this manner, players amplify their chances of securing winning combinations on the chosen line. Although adopting this method does curtail the breadth of play across the reels, it comes with the tantalizing prospect of heftier payouts when fortune favors the player. It's imperative, however, for players to judiciously adjust their bet sizes and maintain stringent bankroll management when utilizing the one-line betting approach. This particular strategy resonates with players who appreciate infusing their slot sessions with an element of strategy, aiming for potentially richer rewards.
OUR 100 SPINS CHALLENGE ON HERE KITTY KITTY SLOT
Embarking on the 100 spins challenge on the Here Kitty Kitty slot was both an exciting and insightful endeavor. This challenge, typically undertaken by players and reviewers alike, offers a firsthand experience of the game's mechanics, features, and volatility over a fixed set of spins. During our challenge, we witnessed the dynamics of the slot, from regular spins to the activation of special features. Though results can vary for each player, this challenge gave us a deeper appreciation of the game's medium/high volatility and how its features play out over a sustained period.
DOES HERE KITTY KITTY SLOT WORK ON MOBILE?
The Here Kitty Kitty slot is seamlessly compatible with mobile devices, thanks to its development using HTML5 technology. This ensures that players can enjoy smooth, high-quality graphics and uninterrupted gameplay on their smartphones or tablets. Whether using an Android, iOS, or any other mobile operating system, the slot adjusts to various screen sizes, maintaining its visual appeal and functional integrity. The use of HTML5 ensures that no compromise is made on the gaming experience, allowing players to delve into the world of Here Kitty Kitty anytime, anywhere.
TRY THE FREE PLAY MODE
Before committing any real funds, players can get acquainted with the Here Kitty Kitty slot through its Free Play Mode. This demo version allows players to familiarize themselves with the game's features, paylines, and mechanics without the risk of losing money. It's an excellent opportunity for both novices looking to learn and seasoned players wishing to develop a strategy or simply enjoy the game without the pressure of stakes. Trying the slot in Free Play Mode provides a risk-free environment to appreciate the game's nuances and decide whether it aligns with one's gaming preferences.
HOW TO WIN AT HERE KITTY KITTY SLOT
Winning at the Here Kitty Kitty slot requires a combination of luck, strategy, and understanding the game's mechanics. To secure a win, players need to land matching symbols on the designated paylines. The key is to keep an eye out for the game's special features and symbols, as these can significantly boost winning potential. The Yarn Ball, for instance, progresses through its stages with each winning symbol, unlocking exciting features that can further increase your chances of scoring big. The Catmageddon feature, with its potential for merged symbols and multipliers, offers one of the most rewarding opportunities in the game. While the slot's outcome is ultimately governed by a random number generator, ensuring optimal bet sizing and bankroll management can enhance the gaming experience and prolong playtime, providing more opportunities to hit those coveted winning combinations.
BONUS FEATURES AND FREE SPINS
The Here Kitty Kitty slot is truly animated by the Yarn Ball, which takes center stage in driving gameplay progression. As players land winning symbols, the Yarn Ball guides them through its four distinct stages. The unique aspect of this feature is its perpetual nature; as termed by Red Tiger, it operates on the principle of "Perpetual Motion". The more symbols you gather, the more dynamic the game becomes. Upon filling stages one to four by collecting twenty, thirty, forty, or fifty symbols respectively, players unlock random modifiers. This can introduce exciting gameplay elements such as the Swap and Destroy symbols or even random wilds, enhancing the chance for significant wins.
However, the ultimate thrill lies in the Catmageddon feature. Once triggered, a 2×2 cat token is placed at the grid's base, initiating a cascade of matching symbols. In this phase, only symbols identical to the chosen 2×2 token remain active, with all others taking a dormant stance. This sequence persists until no new matching symbols appear. When this occurs, the game evaluates the grid for potential wins. The exciting part is when adjacent symbols begin merging, with the possibility of expanding up to a massive 7×7 size, accompanied by an x7 multiplier. An added dimension to this feature is that players can directly access the Catmageddon round by utilizing the "Buy Feature" button, ensuring they don't miss out on the action.
HERE KITTY KITTY SLOT VOLATILITY
The Here Kitty Kitty slot is characterized by a medium to high volatility. In the realm of slot gaming, volatility, or variance, describes the risk level associated with the game and provides insight into the frequency and size of potential payouts. For a slot with medium to high volatility like Here Kitty Kitty, it implies that wins might be less frequent compared to low volatility games, but when they do occur, they can be substantial in nature. This kind of volatility tends to appeal to players who have a higher risk appetite and are in pursuit of bigger payouts, even if it means enduring longer dry spells between wins. It's essential for players to understand this dynamic as it plays a pivotal role in shaping their overall gaming experience and strategy.
OUR CONCLUSION ON THIS SLOT REVIEW
The Here Kitty Kitty slot, developed by Red Tiger, showcases a delightful blend of engaging gameplay, captivating visuals, and rewarding features. Throughout our analysis, the game consistently stood out for its unique theme that embraces a domestic yet adventurous ambiance. The Catmageddon feature, alongside the Yarn Ball progression mechanic, not only adds depth to the gameplay but also underscores the potential for significant wins, aligning well with its medium/high volatility. The game's compatibility with mobile devices via HTML5 further accentuates its contemporary design and broad accessibility. In sum, Here Kitty Kitty offers both casual and avid slot enthusiasts a well-rounded gaming experience, and we believe it's a worthy addition to Red Tiger's portfolio. Whether you're in it for the immersive theme, the strategic elements, or the potential payouts, this slot has something for everyone.
HERE KITTY KITTY SLOT: FREQUENTLY ASKED QUESTIONS
Why is Here Kitty Kitty Slot so popular?
The Here Kitty Kitty slot has garnered popularity due to its captivating domestic theme, innovative features, and the potential for rewarding payouts. Its design, centered around the coziness of a living room filled with playful cats, resonates with many players. Additionally, the unique mechanics, such as the Catmageddon feature and Yarn Ball progression, offer both excitement and increased winning opportunities, making it a favorite among slot enthusiasts.
How do you get Free Spins on Here Kitty Kitty Slot?
The main focus of the Here Kitty Kitty slot is its feature-based mechanics like Catmageddon and the Yarn Ball progression rather than traditional free spins. Players should check the game's paytable or any promotional features provided by the online casino to see if free spins are available as part of any bonuses or campaigns specific to this slot.
Can you Play Here Kitty Kitty Slot with Bonus Money?
Yes, you can play the Here Kitty Kitty slot with bonus money, provided the online casino you're playing at offers bonus funds applicable to this game. Always check the terms and conditions associated with bonus money at your chosen casino to ensure the game is eligible.
Why Is This Slot Called Here Kitty Kitty Slot?
The name "Here Kitty Kitty" aptly captures the essence and theme of the game. It evokes a sense of playfulness and domesticity, reminiscent of calling a pet cat in a warm, cozy environment. The game revolves around the antics of cats in a homely setting, making the title both fitting and instantly memorable.