Pinatas & Ponies Slot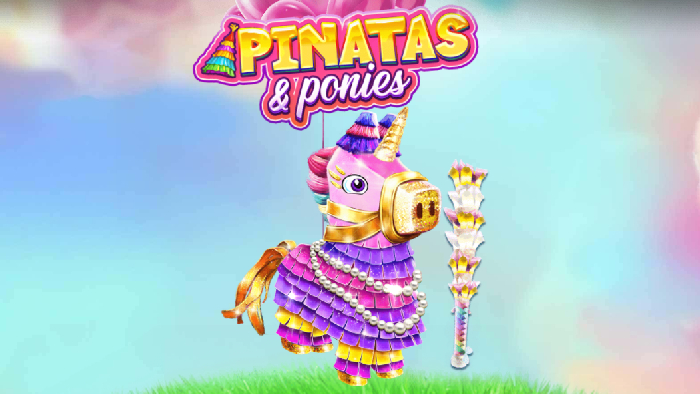 PLAY FOR REAL MONEY

Notice: Trying to access array offset on value of type null in /data/wordpress/htdocs/wp-content/themes/casinocolada/templates/slot/casino.php on line 21
Rated of 100%

Notice: Trying to access array offset on value of type null in /data/wordpress/htdocs/wp-content/themes/casinocolada/templates/slot/casino.php on line 26

welcome bonus

Notice: Trying to access array offset on value of type null in /data/wordpress/htdocs/wp-content/themes/casinocolada/templates/slot/casino.php on line 31

Number of games

Notice: Trying to access array offset on value of type null in /data/wordpress/htdocs/wp-content/themes/casinocolada/templates/slot/casino.php on line 51
-
Payment methods

Notice: Trying to access array offset on value of type null in /data/wordpress/htdocs/wp-content/themes/casinocolada/templates/slot/casino.php on line 56
-
Game providers

Notice: Trying to access array offset on value of type null in /data/wordpress/htdocs/wp-content/themes/casinocolada/templates/slot/casino.php on line 61
-
Min deposit

Notice: Trying to access array offset on value of type null in /data/wordpress/htdocs/wp-content/themes/casinocolada/templates/slot/casino.php on line 66

US Players

Notice: Trying to access array offset on value of type null in /data/wordpress/htdocs/wp-content/themes/casinocolada/templates/slot/casino.php on line 71
Accepted
Notice
: Trying to access array offset on value of type null in
/data/wordpress/htdocs/wp-content/themes/casinocolada/templates/slot/casino.php
on line
74
Pinatas & Ponies Slot Review
Saddle up for a spinning fiesta with Pinatas & Ponies Slot!
Slot Information
Provider: Red Tiger
Return to Player: 95.66%
Volatility/Variance: Medium High
Progressive Slot:
Slot type:
Rows: 6
Reels: 6
Paylines:
Slot Layout: 6x6
Slot Features
Minimum Bet: $0.20
Maximum Bet: $40
Maximum Win: $86880
Available: Android, IOS, Windows
Other key facts
Date Launched: 13 July 2023
Theme:
Jackpot:
Gamification:
Special Symbols:
Good sides
+ Sweet Fieasta and Ponies Theme
+ Pinatas with Win Multpliers
+ Scatter Wins
INTRO TO THE PINATAS & PONIES SLOT
Pinatas & Ponies is a festive and vibrant video slot developed by the one and only Red Tiger. The slot brings the excitement of Mexican fiestas to the reels. With its colorful visuals and lively gameplay, this slot promises a fun-filled experience filled with pinatas, ponies, and potential rewards.
PINATAS & PONIES SLOT ONLINE
Pinatas & Ponies are available for online play, offering convenient access to the game from anywhere and at any time. Whether you're enjoying the slot on your desktop or mobile device, the game's seamless integration ensures an enjoyable gaming experience.
PINATAS & PONIES SLOT RETURN TO PLAYER – RTP – 95.66%
The return to player (RTP) of Pinatas & Ponies is a competitive 95.66%. This indicates that, on average, players can expect a reasonable return on their wagers over time. The game strikes a balance between entertaining gameplay and maintaining an element of risk, providing an enjoyable and potentially rewarding gaming experience.
WHAT ARE MULTILINE SLOTS?
In simple words, multiline slots are video slots with more than one payline. Pinatas & Ponies is a multiline slot offering multiple ways to win. With the slot's pay-anywhere mechanics, players have increased opportunities to create winning combinations. This means that matching symbols can form winning lines in various patterns across the reels, enhancing the excitement and potential payouts.
PINATAS & PONIES SLOT REVIEW
Pinatas & Ponies is a visually appealing slot that captures the festive spirit of Mexican celebrations. With its six reels and six rows, the game offers a familiar layout that is easy to understand. The bonus features, including wilds, free spins, and multipliers, add excitement and increase the potential for big wins. The vibrant graphics, lively music, and immersive gameplay create a truly enjoyable slot experience. On this slot, gamblers can place bets from $0.1 to $500.
PINATAS & PONIES SLOT PAYTABLE
The paytable in Pinatas & Ponies showcases a variety of festive symbols, including pinatas and candies. Each symbol has its own value, and the paytable clearly displays the payouts for different winning combinations. Look out for special symbols like wilds and scatters, as they can trigger bonus rounds and boost your chances of winning.
PINATAS & PONIES SLOT SYMBOLS EXPLAINED
The symbols in Pinatas & Ponies represent the vibrant theme of Mexican fiestas. The higher-paying symbols feature colorful pinatas, while the lower-paying symbols include candies icons with a festive touch. Any candy symbol on the game can be a scatter, and having ten or more of the same type will pay anywhere on the screen. The Sweet Spins symbol triggers the game's free spins feature, unlocking even more excitement and potential rewards.
HOW TO PLAY THE PINATAS & PONIES SLOT
Playing Pinatas & Ponies is a simple and enjoyable experience. Set your desired bet amount, spin the reels, and watch as the festive symbols land. The game offers intuitive controls and customizable autoplay options for added convenience. Keep an eye out for the Sweet Spins, which will trigger the free spins bonus if you land three of them, providing a chance for significant payouts. With its lively theme and engaging gameplay, Pinatas & Ponies ensures an entertaining and rewarding gaming experience.
PINATAS & PONIES SLOT ONE-LINE BETTING STRATEGY
While there is no guaranteed betting strategy, a recommended approach in Pinatas & Ponies is to consider your bankroll and bet size carefully. With its medium volatility, balancing your bets between smaller and larger amounts can help prolong your gameplay and increase your chances of hitting winning combinations and triggering bonus features.
OUR 100 SPINS CHALLENGE ON PINATAS & PONIES SLOT
We took on the 100 Spins Challenge on Pinatas & Ponies to explore its gameplay and rewards. Throughout the challenge, the slot showcased its vibrant visuals, lively features, and potential for significant wins. The bonus rounds, including sweet spins and multipliers, added excitement and increased our overall winnings. The challenge demonstrated that Pinatas & Ponies offers an entertaining experience with a good mix of smaller and more substantial payouts.
DOES PINATAS & PONIES SLOT WORK ON MOBILE?
Yes, Pinatas & Ponies is fully optimized for mobile play. Red Tiger has ensured that players can enjoy this slot on their smartphones and tablets without compromising on quality or features. The game runs smoothly on mobile devices, allowing for a seamless gaming experience on the go.
TRY THE FREE PLAY MODE
Before wagering real money, it's advisable to try Pinatas & Ponies in free-play mode. This allows you to familiarize yourself with the gameplay, bonus features, and paytable without any financial risk. The free-play mode provides an opportunity to understand the slot's mechanics, explore its bonus rounds, and determine if it aligns with your preferences and betting style.
HOW TO WIN AT PINATAS & PONIES SLOT
Winning on Pinatas & Ponies is a combination of luck and effective strategies. It's important to manage your bankroll wisely, set a budget, and adjust your bet size accordingly. Utilizing the game's bonus features, such as wilds and free spins, can increase your chances of forming winning combinations. Pay attention to high-paying symbols, as they offer more substantial payouts. Understanding the slot's volatility and adapting your betting strategy can contribute to a successful gameplay experience.
BONUS FEATURES AND FREE SPINS
Pinatas & Ponies offers a range of appealing bonus features. Any candy symbol can be a scatter symbol if more than ten are landed, while the sweet spins symbol triggers the game's free spins feature. During the free spins round, additional wilds and multipliers come into play, enhancing your chances of bigger wins. Additionally, the game has the buy bonus feature where you can buy the small pinata, the big pinata, the super pinata, or the sweet spins. These bonus features add depth and excitement to the gameplay, making each spin more rewarding.
PINATAS & PONIES SLOT VOLATILITY
Pinatas & Ponies has medium to high volatility, offering a balance between regular smaller wins and occasional larger payouts. This volatility level suits players who enjoy a combination of consistent wins and the possibility of hitting more substantial rewards. It's important to manage your bankroll accordingly and be prepared for both winning and losing streaks.
OUR CONCLUSION ON THIS SLOT REVIEW
Pinatas & Ponies by Red Tiger is a visually appealing slot that captures the festive spirit of Mexican celebrations. The slot offers an entertaining and immersive experience with its colorful visuals, lively gameplay, and bonus features. Whether playing on desktop or mobile, Pinatas & Ponies provides a fun-filled slot adventure that combines festive fun and the potential for rewarding wins.
PINATAS & PONIES SLOT: FREQUENTLY ASKED QUESTIONS
Is it possible to trigger Big Wins in Pinatas & Ponies Slot?
Pinatas & Ponies has the potential to trigger big wins through its bonus features, including free spins and multipliers. The maximum win on this game is x2172, and with its medium volatility, players can experience exciting moments and substantial payouts during their gameplay.
What makes Pinatas & Ponies Slot so popular among players?
Pinatas & Ponies is popular due to its festive theme, vibrant graphics, and engaging gameplay. The slot captures the joy and excitement of Mexican celebrations, resonating with players who enjoy colorful visuals and the potential for entertaining bonus features.
How can you earn Free Spins while playing Pinatas & Ponies Slot?
To trigger the Free Spins feature in Pinatas & Ponies, you need to land the sweet spins symbol. This activates the free spins round, where you can enjoy a designated number of spins with additional wild symbols and potential multipliers for increased winning opportunities.
Can you use Bonus Money to play Pinatas & Ponies Slot?
Yes, many online casinos allow players to use the bonus money to play Pinatas & Ponies. However, it's important to review the specific terms and conditions of the casino and bonus offer to ensure that this particular slot is eligible for bonus play.
What is the inspiration behind the name of Pinatas & Ponies Slot?
The slot is named Pinatas & Ponies because it combines two iconic elements of Mexican culture. Pinatas represents celebration and joy, while ponies symbolize the colorful tradition of horse parades. The title reflects the festive atmosphere and cultural motifs that players can expect from this slot.
Is Pinatas & Ponies Slot available on mobile devices?
Yes, Pinatas & Ponies is available for mobile gambling on the go.
The Author
Carefully developed by top-tier mixologists, Casino Colada shakes the iGaming world in search of the perfect casino cocktail. Fully understanding that great ingredients make delicious recipes, our staff goes above and beyond in analyzing every single casino in great detail, so that you know what's on the menu. The Colada Seal of Approval will be your guide in the hottest casino bar in town, where our world-famous Martinis are served shaken...not stirred!