Bugsy's Bar Slot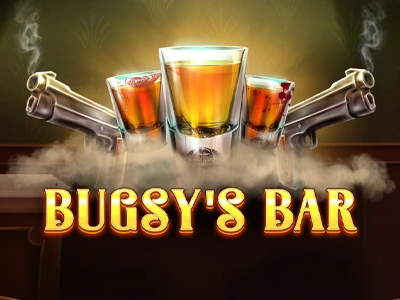 PLAY FOR REAL MONEY

Notice: Trying to access array offset on value of type null in /data/wordpress/htdocs/wp-content/themes/casinocolada/templates/slot/casino.php on line 21
Rated of 100%

Notice: Trying to access array offset on value of type null in /data/wordpress/htdocs/wp-content/themes/casinocolada/templates/slot/casino.php on line 26

welcome bonus

Notice: Trying to access array offset on value of type null in /data/wordpress/htdocs/wp-content/themes/casinocolada/templates/slot/casino.php on line 31

Number of games

Notice: Trying to access array offset on value of type null in /data/wordpress/htdocs/wp-content/themes/casinocolada/templates/slot/casino.php on line 51
-
Payment methods

Notice: Trying to access array offset on value of type null in /data/wordpress/htdocs/wp-content/themes/casinocolada/templates/slot/casino.php on line 56
-
Game providers

Notice: Trying to access array offset on value of type null in /data/wordpress/htdocs/wp-content/themes/casinocolada/templates/slot/casino.php on line 61
-
Min deposit

Notice: Trying to access array offset on value of type null in /data/wordpress/htdocs/wp-content/themes/casinocolada/templates/slot/casino.php on line 66

US Players

Notice: Trying to access array offset on value of type null in /data/wordpress/htdocs/wp-content/themes/casinocolada/templates/slot/casino.php on line 71
Accepted
Notice
: Trying to access array offset on value of type null in
/data/wordpress/htdocs/wp-content/themes/casinocolada/templates/slot/casino.php
on line
74
Meet the tough representatives of the 1930s underworld as the reels spin in the middle of a blood-stained vintage jukebox in Bugsy's Bar.
Slot Information
Provider: Red Tiger
Return to Player: 95.74%
Volatility/Variance: High
Progressive Slot:
Slot type:
Rows: 5
Reels: 4
Paylines: 25
Slot Layout: 5x4
Slot Features
Minimum Bet: $0.1
Maximum Bet: $2
Maximum Win: $24.67
Available: Android, IOS, Windows
Other key facts
Date Launched: 7 March 2023
Theme:
Jackpot:
Gamification:
Special Symbols:
Good sides
+ Mafia Theme
+ Free Spins Feature
+ Huge Available Wins
Intro to Bugsy's Bar Slot
Step into the glamorous world of Bugsy's Bar, a captivating slot game that takes you back to the era of 1920s and 1930s speakeasies and the notorious gangster, Bugsy Siegel. Developed by Red Tiger Gaming, a leading software provider, Bugsy's Bar offers a thrilling experience with its immersive visuals, engaging gameplay, and lucrative bonus features. Get ready to uncover hidden treasures and enjoy the excitement of a bygone era!
Bugsy's Bar Slot Online
Bugsy's Bar is a remarkable slot game that transports you to a dimly lit speakeasy, complete with a jazz soundtrack and vintage aesthetics. The game features a classic setup of 5 reels, 3 rows, and 25 fixed paylines, providing ample opportunities for winning combinations. The stylish symbols on the reels include flapper girls, stacks of cash, vintage cars, whiskey glasses, and Bugsy himself, all adding to the immersive atmosphere of the game.
Bugsy's Bar Slot Return to Player – RTP – 95.74%
Bugsy's Bar offers a solid Return to Player (RTP) of 95.74%, which means that, on average, players can expect a fair return on their wagers. This RTP percentage indicates that the game offers a balanced payout rate and a reasonable chance to win.
What are Multiline Slots?
Bugsy's Bar is a prime example of a multiline slot game. Multiline slots, also known as multi-payline slots, are slot games that feature multiple lines or betways on which winning combinations can be formed. Unlike traditional slots with a single payline, multiline slots offer players a higher number of ways to win. In the case of Bugsy's Bar, the game features 25 fixed paylines, meaning that all 25 lines are active and cannot be adjusted. This provides players with ample opportunities to create winning combinations by aligning matching symbols across the reels. The more paylines a multiline slot offers, the greater the chances of landing a winning combination. Multiline slots often incorporate additional features such as wild symbols, scatter symbols, and bonus rounds to enhance the gameplay experience. These features can contribute to more frequent wins and increase the overall excitement of the game.
Bugsy's Bar, with its 25 fixed paylines and engaging bonus features, falls into the category of multiline slots. It offers players a higher number of opportunities to win and adds to the overall thrill of the game.
Bugsy's Bar Slot Review
Bugsy's Bar captures the essence of the Roaring Twenties, immersing players in a world of clandestine bars, jazz music, and secret meetings. The game's high-quality graphics and smooth animations bring the speakeasy atmosphere to life, creating an engaging and visually appealing experience. The gameplay is straightforward and user-friendly, making it accessible to both novice and experienced players.
Bugsy's Bar Slot Paytable
The paytable of Bugsy's Bar is filled with thematic symbols that further immerse you in the 1920s ambiance. The higher-paying symbols include glamorous flapper girls, stacks of cash, vintage cars, and whiskey glasses. The lower-paying symbols consist of classic playing card symbols adorned with stylish art deco designs. Keep an eye out for the special symbols, as they offer the highest payouts and trigger the game's bonus features.
Bugsy's Bar Slot Symbols Explained
The symbols in Bugsy's Bar slot game are designed to capture the essence of a 1920s speakeasy. The game features various themed symbols, including whiskey bottles, cigars, poker chips, playing cards, and glamorous characters. The Wild Symbol is represented by Bugsy himself, the charismatic gangster, and it substitutes for all other symbols except the Scatter. The Scatter Symbol is depicted as a vintage microphone, and landing three or more of them triggers a special bonus feature.
How To Play Bugsy's Bar Slot
Step into the world of Bugsy's Bar by visiting our recommended online casino site. Once you've created an account and accessed the game, you'll be ready to embark on your thrilling adventure.
Begin by adjusting your wager to suit your preferences. Choose your desired "Bet Level" and "Coin" sizes using the intuitive controls provided. Once you've set your bet, simply click on the "Spin" button to set the reels in motion. It's easy to get started and immerse yourself in the excitement of Bugsy's Bar.
Bugsy's Bar One-Line Betting Strategy
While Bugsy's Bar does not offer a one-line betting option, there are still strategies you can employ to enhance your chances of winning. Set a budget for your gameplay and consider using features like the auto-play function with a loss limit to manage your bets effectively. Take advantage of playing the demo version to practice and develop a solid betting strategy. Remember to play responsibly by tracking your wins and losses and taking breaks when needed.
Our 100 Spins Challenge on Bugsy's Bar Slot
Curious about Bugsy's Bar and its potential? Join us as we put this exciting slot to the test in our 100 Spins Challenge. Witness the gameplay, experience the payouts and volatility, and gain insights into the overall gaming experience. This will help you decide if Bugsy's Bar aligns with your preferences and style of play.
Does Bugsy's Bar Slot Work on Mobile?
Enjoy the thrilling experience of Bugsy's Bar on your Android or iOS device. The game is optimized for mobile play, allowing you to indulge in high-quality graphics and smooth gameplay. Whether you're at home or on the go, Bugsy's Bar offers seamless compatibility with various screen sizes and user-friendly navigation on touch screens.
Try the Free Play Mode
Before you dive into real money play, we recommend trying Bugsy's Bar in free demo mode. This allows you to familiarize yourself with the game's rules, mechanics, and bonus features without any financial risk. Once you feel confident and ready to play for real, head to our recommended online casino sites to capitalize on the excitement and aim for big wins.
How To Win at Bugsy's Bar Slot
To secure a win in Bugsy's Bar, you need to match identical symbols on active paylines. Payouts are awarded based on the paytable, with higher rewards for matching more symbols. Look out for Bugsy himself as the Wild Symbol, as he can substitute for other symbols to help form winning combinations. The Scatter Symbol, represented by the vintage microphone, holds the key to triggering the bonus feature.
Bonus Features and Free Spins
Bugsy's Bar Slot takes players back to the 1930s underworld, immersing them in the gritty atmosphere of a blood-stained vintage jukebox. The slot offers exciting bonus features and free spins to enhance the gameplay. The Wild symbol, represented by a dead gangster, substitutes for all paying symbols on the 5×4 grid. Landing 3 Free Spins Scatter symbols on reels 1, 3, and 5 triggers 7 Free Spins with Bugsy's Special. Before the feature begins, players spin the Mini Slot, which can award rewarding features during Free Spins, such as Super Wilds that can fill entire reels. If 3 Free Spins Scatters are landed during Bugsy's Special, players get a chance to retrigger the feature on the Mini Slot for additional rewards. Bugsy's Bar Slot offers a high volatility experience with a maximum win potential of 26,670x. Enter Bugsy's Bar and show your mettle against the gangsters of the underworld.
Bugsy's Bar Slot Volatility
It's important to note that Bugsy's Bar is a slot game with medium volatility. This means that wins may not occur as frequently, but when they do, they can be quite rewarding. Exercise patience and persistence as you navigate through the game, and be prepared for exciting moments when the wins roll in.
Our Conclusion on this Slot Review
Bugsy's Bar is an immersive slot game that captures the essence of the roaring 20s. With its thematic symbols, engaging gameplay, and rewarding bonus features, Bugsy's Bar offers the potential for substantial cashouts. Step into Bugsy's world and see if you have what it takes to hit it big in this thrilling speakeasy-themed slot game.
Is it possible to trigger Big WIns on the Bugsy's Bar Slot?
The Bugsy's Bar Slot can trigger up to 26,670x your bet in payouts and a progressive jackpot prize!
What makes The Bugsy's Bar Slot so popular among players?
Bugsy's Bar Slot has gained immense popularity among players for its captivating Vegas-inspired theme, immersive gameplay, and lucrative rewards. With its exciting features, engaging bonus rounds, and the chance to strike it big, Bugsy's Bar Slot offers an exhilarating casino experience that keeps players coming back for more.
How can you earn Free Spins while playing Bugsy's Bar Slot?
In Bugsy's Bar Slot, you can earn Free Spins by landing a specific combination of Scatter symbols on the reels. Typically, you need to land three or more Scatter symbols anywhere on the reels to trigger the Free Spins feature. The number of Free Spins awarded may vary depending on the game's mechanics and rules. Once triggered, you can enjoy playing additional spins without having to place a wager, giving you more chances to win and prolonging your thrilling gaming experience in Bugsy's Bar Slot.
Can you use Bonus Money to play Bugsy's Bar Slot?
Yes! You can collect huge bonuses with cash and free spins for the Bugsy's Bar at our online casino sites listed on this page!
What is the inspiration behind the name of Bugsy's Bar Slot?
The name "Bugsy's Bar Slot" is inspired by the legendary American gangster Benjamin "Bugsy" Siegel, who played a significant role in the development of Las Vegas as a gambling and entertainment hub. Bugsy Siegel was known for his involvement in establishing several iconic casinos, including the Flamingo Hotel and Casino. Bugsy's Bar Slot pays homage to this era of mobsters and casinos, capturing the essence of the glamorous and thrilling atmosphere of that time. It invites players to immerse themselves in the world of vintage Las Vegas and experience the allure of a classic bar setting infused with the excitement of slot gaming.