Flaming Scarabs Slot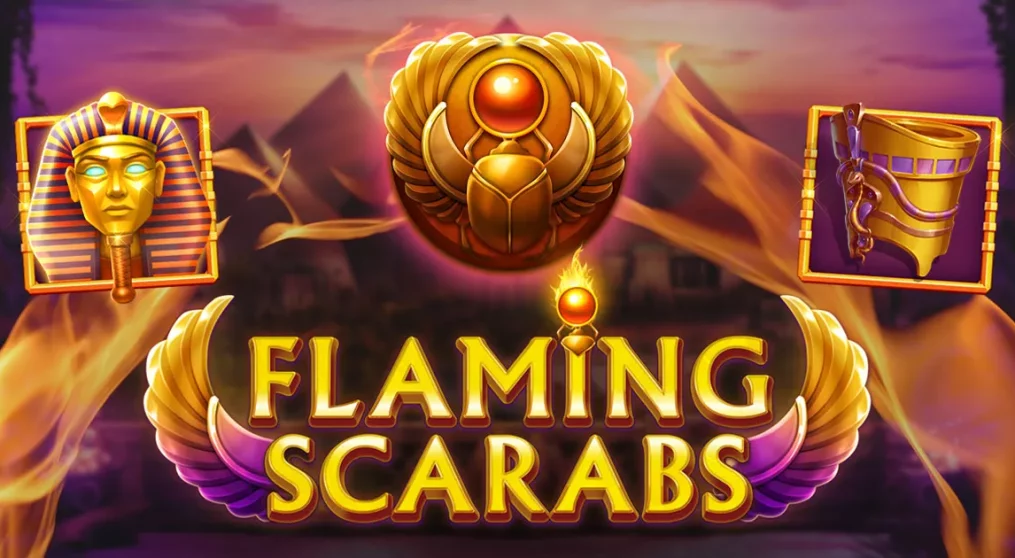 PLAY FOR REAL MONEY

Notice: Trying to access array offset on value of type null in /data/wordpress/htdocs/wp-content/themes/casinocolada/templates/slot/casino.php on line 21
Rated of 100%

Notice: Trying to access array offset on value of type null in /data/wordpress/htdocs/wp-content/themes/casinocolada/templates/slot/casino.php on line 26

welcome bonus

Notice: Trying to access array offset on value of type null in /data/wordpress/htdocs/wp-content/themes/casinocolada/templates/slot/casino.php on line 31

Number of games

Notice: Trying to access array offset on value of type null in /data/wordpress/htdocs/wp-content/themes/casinocolada/templates/slot/casino.php on line 51
-
Payment methods

Notice: Trying to access array offset on value of type null in /data/wordpress/htdocs/wp-content/themes/casinocolada/templates/slot/casino.php on line 56
-
Game providers

Notice: Trying to access array offset on value of type null in /data/wordpress/htdocs/wp-content/themes/casinocolada/templates/slot/casino.php on line 61
-
Min deposit

Notice: Trying to access array offset on value of type null in /data/wordpress/htdocs/wp-content/themes/casinocolada/templates/slot/casino.php on line 66

US Players

Notice: Trying to access array offset on value of type null in /data/wordpress/htdocs/wp-content/themes/casinocolada/templates/slot/casino.php on line 71
Accepted
Notice
: Trying to access array offset on value of type null in
/data/wordpress/htdocs/wp-content/themes/casinocolada/templates/slot/casino.php
on line
74
Flaming Scarabs Slot Review
Set in the enchanting world of ancient Egypt, Flaming Scarabs sees you embark on a thrilling adventure in this classic historical era.
Slot Information
Provider: Kalamba Games
Return to Player: 96.85%
Volatility/Variance: High
Progressive Slot:
Slot type:
Rows: 3
Reels: 5
Paylines: 3600
Slot Layout: 3x3x4x4x5x5
Slot Features
Minimum Bet: $0.5
Maximum Bet: $75
Maximum Win: $25000
Available: Android, IOS, Windows
Other key facts
Date Launched: 21 July 2023
Theme:
Jackpot:
Gamification:
Special Symbols:
Good sides
+ 3600 Payways
+ K-Boost and K-Cash Feature
+ Bonus Buy
Weaknesses
- High RTP might not be great for all players
INTRO TO THE FLAMING SCARABS SLOT
Flaming Scarabs is an enthralling new slot game from Kalamba Games, set against the mystical backdrop of ancient Egypt. This game breaks away from traditional layouts, offering a unique six-reel structure with a 3-3-4-4-5-5 row setup and an impressive 3600 ways to win. It features the innovative K-Cash Feature, triggered by matching symbols on specific reels, and two exciting free spins games, one of which can amplify your K-Cash wins up to 10 times. With its blend of magical Egyptian aesthetics and thrilling gameplay, Flaming Scarabs promises a captivating and potentially rewarding adventure for players.
FLAMING SCARABS SLOT ONLINE
Flaming Scarabs, a video slot by Kalamba Games, is brimming with unique and engaging features designed to enhance the player's experience. It presents an unconventional six-reel structure with a 3-3-4-4-5-5 row configuration, providing a total of 3,600 potential winning combinations. The game caters to a wide range of betting preferences, with a minimum bet of 0.5 and a maximum bet of 40, allowing both casual gamers and high-rollers to enjoy the game according to their comfort levels. Among its standout features is the K-Cash Feature, which triggers cash prizes upon landing matching symbols on specified reels, and the
FLAMING SCARABS SLOT RETURN TO PLAYER – RTP – 96,85%
Flaming Scarabs stands out with a notably high Return to Player (RTP) percentage, offering a solid 96.85% RTP, which is significantly above the average for casino slots. The high RTP ensures that players get a substantial percentage of their wagered money back over an extended playtime, making it an attractive choice for players. Along with this favorable RTP, the slot also features high volatility. This means that while wins might not occur as frequently, when they do, they are often of substantial value. This combination of a high RTP and high volatility creates an appealing balance of risk and reward for players looking for potentially significant payouts.
WHAT ARE MULTILINE SLOTS?
Multiline slots are a variety of slot games characterized by multiple paylines. Unlike traditional slots that typically feature a single payline running through the middle of the reels, multiline slots can have numerous paylines across the reels in different directions and patterns. These multiple paylines increase the number of opportunities for players to win, as they can match symbols on various lines. Flaming Scarabs exemplifies this concept, as it provides an impressive 3600 ways to win. This makes it a multiline slot, giving players a broad range of opportunities to land winning combinations, adding depth to the gameplay and elevating the excitement and potential rewards.
FLAMING SCARABS SLOT REVIEW
Flaming Scarabs by Kalamba Games draws players into a richly themed world of ancient Egypt. The slot grid, encased in a golden frame, sits against a dusky Egyptian landscape, complete with a distant pyramid and fires flanking the reels. The unique reel layout—three rows on the first two reels, four on the middle ones, and five on the last two—contributes to the game's distinctive character. The K-Cash feature is cleverly indicated by two burning frames on the first two reels' second row. The game's atmosphere is further enriched by a mystical soundtrack featuring hand drums and flutes, immersing players in the ancient setting. With wins generated by landing three or more matching symbols on adjacent reels, the game ensures engaging gameplay. This captivating slot is fully accessible on mobile phones, tablets, and desktops, allowing players to experience the intrigue of ancient Egypt on any device.
FLAMING SCARABS SLOT PAYTABLE
Flaming Scarabs slot game employs a mix of classic and thematic symbols in its paytable. The lower-paying symbols are the traditional slot game staples – J, Q, K, and A. These provide modest returns, awarding 0.5X the bet when five of them align on the reels. On the higher end of the paytable, players will find more theme-specific symbols that echo the game's Egyptian setting. These include a ring, a spire, a golden bucket, and the face of a pharaoh. As expected, these symbols offer greater returns, adding an extra layer of excitement to the gameplay as players spin the reels and hope for these higher-value combinations to land.
FLAMING SCARABS SLOT SYMBOLS EXPLAINED
In Flaming Scarabs, the game's symbols play a crucial role in shaping the gameplay and winnings. The higher-value symbols, such as the ring, the spire, the golden bucket, and the face of a pharaoh, yield returns between 1X and 2X the bet when players land five of them. The Wild Symbol, an integral feature of the game, can substitute for all other symbols (except the Scatter) to help form winning combinations. However, the real game-changer is the Scatter Symbol. Not only can this symbol trigger Free Spins when landed, but it also offers a cash prize based on the number of Scatters on the reels. Specifically, landing 3, 4, 5, or 6 Scatter Symbols anywhere on the reels will award a cash prize of 2X, 5X, 10X, and 50X the bet, respectively, adding a layer of high-stakes excitement to the gameplay.
HOW TO PLAY THE FLAMING SCARABS SLOT
Playing the Flaming Scarabs slot is an exciting and intuitive process. To start, players first set their desired bet amount, which can range from a minimum of 0.5 to a maximum of 40, accommodating various betting preferences. Once the bet is set, players spin the reels, aiming to land three or more of the same symbols on adjacent reels to score a win. Wins must start from the leftmost reel. The game features the Wild Symbol that can substitute for all other symbols (except the Scatter) to create winning combinations. The Scatter Symbol, when landed in quantities of 3 to 6, triggers Free Spins and also pays a cash prize. Watch out for the special K-Cash feature, which gets activated when the same type of symbol lands on the second row of the first two reels. The game's design allows for easy navigation and gameplay, ensuring a smooth and enjoyable gaming experience on various devices, including mobile phones, tablets, and desktops.
FLAMING SCARABS SLOT ONE-LINE BETTING STRATEGY
The one-line betting strategy is an approach that some players of Flaming Scarabs might consider. This strategy involves focusing bets on a single payline rather than distributing them across multiple lines. This can provide players with more control over their bets, potentially maximizing payouts on a specific line. However, it's crucial to note that employing this strategy reduces the overall number of active paylines, possibly limiting the chances of scoring wins on other lines. Therefore, it's vital for players to assess their risk tolerance and playing style before opting for the one-line betting strategy in Flaming Scarabs. While it could lead to higher rewards on a specific line, it simultaneously narrows the scope of potential wins across the game's impressive 3600 ways to win.
OUR 100 SPINS CHALLENGE ON FLAMING SCARABS SLOT
We invite our readers to join us in our "100 Spins Challenge" on Flaming Scarabs slot. This engaging challenge is a fantastic way to experience the game first-hand and truly understand its mechanics and exciting features. You'll get to explore the intriguing Egyptian theme, enjoy the mesmerizing graphics, and discover the thrilling features such as the K-Cash and Free Spins. Remember, this is not about winning or losing, but rather about experiencing the game in depth and forming your own impressions. You'll be spinning the reels 100 times, giving you plenty of chances to trigger the game's unique features and see them in action. Whether you're a seasoned gamer or a beginner, this challenge provides an excellent opportunity to immerse yourself in the mystic world of Flaming Scarabs. So why not give it a try and share your experience with us?
FLAMING SCARABS SLOT WORK ON MOBILE?
Yes, Flaming Scarabs slot game is fully optimized for mobile gameplay. Whether you prefer playing on your smartphone or tablet, you can expect a smooth and immersive gaming experience. The game's developers, Kalamba Games, have ensured that the game's rich graphics, captivating sound effects, and all its unique features translate seamlessly onto the smaller screens of mobile devices. This means you can enjoy the thrilling adventure of Flaming Scarabs wherever you go, whether you're at home or on the move. With this mobile compatibility, Flaming Scarabs ensures an accessible and enjoyable gaming experience for all players, regardless of their preferred device.
TRY THE FREE PLAY MODE
Flaming Scarabs offers a free play mode, an excellent option for players who prefer to familiarize themselves with the game before staking real money. This mode allows you to explore the game's unique features, such as its distinct reel layout, K-Cash feature, and free spins, without the risk of losing money. It's also an excellent opportunity to understand the game's mechanics and develop your playing strategy, ensuring you're fully prepared when you switch to real-money play.
HOW TO WIN AT FLAMING SCARABS SLOT?
Winning at Flaming Scarabs requires a combination of strategy and luck. Start by understanding the game's features and paytable, as well as the significance of each symbol. The key to winning lies in landing three or more of the same symbols on adjacent reels, starting from the first reel on the left. Additionally, the Scatter and Wild Symbols play essential roles in boosting your chances of winning. The Scatter symbol can trigger free spins and cash prizes, while the Wild symbol can substitute for other symbols to form winning combinations.
BONUS FEATURES AND FREE SPINS
Flaming Scarabs slot game is laden with enticing bonus features and free spins that add an exciting dimension to the gameplay. The K-Boost feature lets you accumulate divine energy during the base game, enabling the opportunity to start the Free Spins game with up to a generous 30 spins. Meanwhile, the K-Cash feature unfolds the secrets of the sacred symbols. By aligning two symbols on reels 1 and 2, you can experience the thrill of instant cash rewards when matching symbols appear on reels 3-6.
The game also offers a Buy Bonus option, revealing three mystical choices and providing the chance to immediately obtain up to 30 Free Spins. The Free Spins feature is awakened by aligning three diamond or gold scarab symbols, triggering either level 1 or level 2 Free Spins. Level 2 Free Spins provide a mystical K-Cash multiplier of up to 10x and disclose two illuminated positions on reel 2, thereby enhancing the likelihood of significant wins. These unique features collectively create a captivating and potentially lucrative gaming experience in Flaming Scarabs.
FLAMING SCARABS SLOT VOLATILITY
Flaming Scarabs slot game boasts a high volatility, which means that while wins may not occur frequently, when they do, they tend to be substantial. This volatility level suits players who are willing to endure longer dry spells in hopes of landing bigger wins. This, combined with the game's high RTP, offers a balance of risk and reward that many experienced players find appealing.
OUR CONCLUSION ON THIS SLOT REVIEW
Flaming Scarabs is a standout offering from Kalamba Games, impressing with its rich Egyptian theme, unique reel layout, and numerous ways to win. The exciting bonus features, coupled with a high RTP and volatility, create a gaming experience that's both enjoyable and potentially rewarding. Whether you're a seasoned gamer or a novice, the detailed graphics and immersive gameplay make Flaming Scarabs a must-try. Its mobile compatibility also means you can enjoy the game wherever you go. In conclusion, Flaming Scarabs is a well-rounded slot game that offers an entertaining and potentially profitable gaming experience.
FLAMING SCARABS SLOT: FREQUENTLY ASKED QUESTIONS
Can I play Flaming Scarabs for free?
Yes, you can play Flaming Scarabs for free in demo mode. This feature is often available in online casinos and is an excellent way to familiarize yourself with the game's mechanics and features before staking real money.
Can I play Flaming Scarabs on my mobile device?
Absolutely! Flaming Scarabs is fully optimized for mobile gameplay. You can enjoy this slot game on various mobile devices, including smartphones and tablets, ensuring a seamless gaming experience wherever you go.
Can I win real money playing Flaming Scarabs?
Yes, you can win real money while playing Flaming Scarabs, provided you bet with real money. It's important to note that while the game has a high RTP and a multitude of ways to win, it's ultimately a game of chance, and outcomes are determined by a Random Number Generator.
Are there any strategies to guarantee a win in Flaming Scarabs?
Unfortunately, no strategy can guarantee a win in Flaming Scarabs or any other slot game, as these games are based on luck and random outcomes. However, understanding the game's mechanics, features, and paytable can help you make informed betting decisions and potentially enhance your chances of winning.
Can I adjust the bet amount in Flaming Scarabs?
Yes, you can adjust your bet amount in Flaming Scarabs. The game offers a range of betting options, with a minimum bet of 0.5 and a maximum bet of 40, allowing players to select a bet size that suits their budget and playing style.