Mammoth Chase Easter Edition Slot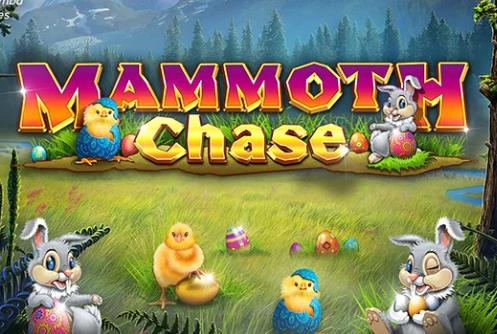 PLAY FOR REAL MONEY

Notice: Trying to access array offset on value of type null in /data/wordpress/htdocs/wp-content/themes/casinocolada/templates/slot/casino.php on line 21
Rated of 100%

Notice: Trying to access array offset on value of type null in /data/wordpress/htdocs/wp-content/themes/casinocolada/templates/slot/casino.php on line 26

welcome bonus

Notice: Trying to access array offset on value of type null in /data/wordpress/htdocs/wp-content/themes/casinocolada/templates/slot/casino.php on line 31

Number of games

Notice: Trying to access array offset on value of type null in /data/wordpress/htdocs/wp-content/themes/casinocolada/templates/slot/casino.php on line 51
-
Payment methods

Notice: Trying to access array offset on value of type null in /data/wordpress/htdocs/wp-content/themes/casinocolada/templates/slot/casino.php on line 56
-
Game providers

Notice: Trying to access array offset on value of type null in /data/wordpress/htdocs/wp-content/themes/casinocolada/templates/slot/casino.php on line 61
-
Min deposit

Notice: Trying to access array offset on value of type null in /data/wordpress/htdocs/wp-content/themes/casinocolada/templates/slot/casino.php on line 66

US Players

Notice: Trying to access array offset on value of type null in /data/wordpress/htdocs/wp-content/themes/casinocolada/templates/slot/casino.php on line 71
Accepted
Notice
: Trying to access array offset on value of type null in
/data/wordpress/htdocs/wp-content/themes/casinocolada/templates/slot/casino.php
on line
74
Mammoth Chase Easter Edition Slot Review
A special Easter edition to the famous Kalamba' Mammoth Chase slot, which comes bearing even bigger cashouts and Easter-themed touches to the designs, symbols, and gameplay.
Slot Information
Provider: Kalamba Games
Return to Player: 96.94%
Volatility/Variance: High
Progressive Slot:
Slot type:
Rows: 4
Reels: 6
Paylines: 4096
Slot Layout: 6x4
Slot Features
Minimum Bet: $0.60
Maximum Bet: $60
Maximum Win: $60.000
Available: Android, IOS, Windows
Other key facts
Date Launched: 25 April 2023
Theme:
Jackpot:
Gamification:
Special Symbols:
Good sides
+ 4096 bet ways
+ Win Multiplier Wilds up to 3x
+ Bonus Jackpot Cashpots
Weaknesses
- High Volatility comes bearing a higher risk
INTRO TO THE MAMMOTH CHASE EASTER EDITION SLOT
Kalamba Games is a highly successful game developer in the iGaming Industry, renowned for creating top-tier casino products that exceed player expectations. With a focus on providing compelling themes, innovative mechanics, and support for a wide variety of currencies, including cryptocurrency, Kalamba Games has attracted over 350 brands worldwide as partners. And the company's reputation continues to grow. One example of Kalamba Games' commitment to excellence is the Mammoth Chase slot, which delivers a thrilling and rewarding gambling experience. The special Easter edition of this popular slot promises big payouts and an unparalleled gaming adventure, all from the comfort of your own home. Get ready to be a winner by spinning the reels of the Mammoth Chase Easter Edition!
MAMMOTH CHASE EASTER EDITION SLOT ONLINE
Kalamba Games, a leading software provider in the iGaming industry, has recently launched its latest slot game called Mammoth Chase. This casino product, inspired by Easter, features a 4096-ways game that offers players the chance to win big. With Free Spins, Wild Symbols, and Bonus Jackpot features, players can expect an immersive and entertaining experience. This expert guide will cover various aspects that make Mammoth Chase a must-try game, including its generous RTP and volatility, bonus features, mobile compatibility, and betting range. Whether you're a seasoned player or a newbie, this slot game is sure to make your Easter celebrations extraordinary. So keep reading to discover how Mammoth Chase can help you hit the jackpot.
MAMMOTH CHASE EASTER EDITION SLOT RETURN TO PLAYER – RTP – 96.94%
Online casinos use the term "Return to Player" (RTP) to refer to the percentage of all money wagered on a particular game or slot that is returned to players over time. The RTP is displayed as a percentage and is calculated based on a large number of games played over an extended period. With the Mammoth Chase slot, players can anticipate an RTP of 96.94%, which is higher than what the game developer typically offers and another advantage of playing this advanced slot machine.
WHAT ARE MULTILINE SLOTS?
The iGaming Industry has undergone significant developments in recent years. With technological advancements permeating the gambling market, casino operators have been compelled to adapt to remain competitive. One such impact of these advancements can be seen in the popularity of multiline slots. As the name suggests, these slots feature several lines, providing players with more opportunities to trigger a winning combination. What's more, the increased number of lines also means that multiline slots come with captivating designs and numerous generous bonus features. The Mammoth Chase slot is a prime example of a multiline slot that has captivated casino enthusiasts. With 4,096 ways to win and a 6×4 grid, you are assured of the potential to change your life for the better when you play this hot release from Kalamba Games this Easter.
MAMMOTH CHASE EASTER EDITION SLOT REVIEW
Kalamba Games' Mammoth Chase slot has it all. It boasts a massive winning potential and a plethora of bonus features that are sure to grab your attention. The slot's theme is set in a forest, with a mountain range visible in the background, and friendly rabbits and chickens at the bottom, keeping you company during your gaming sessions. What makes this slot even more intriguing is its unique 6×4 layout, which is not typical for Kalamba Games. The mammoth, the game's most lucrative symbol, may also contribute to its appeal. Even though mammoths are extinct, Kalamba Games has decided to bring them back to life with this stunning slot. Moreover, the game offers a broad range of bonus features, which can result in massive winnings. It is also mobile-friendly, allowing you to play it from the comfort of your own home. The high RTP ensures a volatile experience throughout the wilderness. Overall, it is evident that Kalamba Games has put in a tremendous amount of effort into the development of this slot.
MAMMOTH CHASE EASTER EDITION SLOT PAYTABLE
It is crucial to understand the paytable to determine how each winning combination affects your balance. In the Mammoth Chase slot, the paytable is readily available and can be accessed while spinning the reels. Our team of experts strongly advises you to review the paytable to avoid any potential disappointment.
MAMMOTH CHASE EASTER EDITION SLOT SYMBOLS EXPLAINED
When playing the Mammoth Chase slot, you will come across various symbols. The low-paying symbols consist of the royals. However, the real excitement comes from landing the bonus features. The most valuable symbol in this game is the mammoth, which will determine the jackpot you will receive based on the number of mammoths landed. The Wild symbol is represented by a diamond, while the Scatter symbol is a rising sun. In addition, you may also encounter other symbols such as wild animals commonly found in the African Savannah.
HOW TO PLAY THE MAMMOTH CHASE EASTER EDITION SLOT
To play the Mammoth Chase slot, you will need to register an account at one of our recommended Kalamba Games Online Casinos. To verify your account, you will be required to fill out a form with basic information such as your name, address, social security number, passport or ID number, and more. Additionally, you will need to make a minimum deposit, which typically doesn't exceed $20 or the currency equivalent. Once you have correctly filled out the form, a representative will review your data, conduct a KYC analysis, and provide you with access to the casino's premium products, including the Mammoth Chase slot.
The Mammoth Chase slot is compatible with various devices, including PCs and electronic devices, and it offers an Autoplay button for those who prefer to focus on the game's stunning reels. You can easily stop the Autoplay button whenever you wish. Moreover, you can customize your bets to suit your preferences. Overall, the Mammoth Chase slot is one of the simplest casino products to play this Easter 2022.
MAMMOTH CHASE EASTER EDITION SLOT ONE-LINE BETTING STRATEGY
It is crucial to have a winning betting strategy to ensure a positive gambling experience. While gambling can be difficult, it is important to play responsibly by keeping track of your funds and knowing when to stop. As for the Mammoth Chase slot, it has a betting range that caters to both seasoned high rollers and novice players. The minimum bet starts at 0.60 credits, while the maximum bet can go up to 600 credits.
OUR 100 SPINS CHALLENGE ON MAMMOTH CHASE EASTER EDITION SLOT
Before recommending a specific slot machine, we subject it to a 100 Spins Challenge. This enables us to evaluate various aspects of the slot, including its mechanics, theme, design, sound effects, bonus features, and winning potential. After running the Mammoth Chase slot through our rigorous testing process, we can confidently say that it is capable of impressing even the most discerning casino players in the iGaming industry, leaving them feeling exhilarated.
DOES MAMMOTH CHASE EASTER EDITION SLOT WORK ON MOBILE?
The Mammoth Chase slot functions seamlessly on electronic devices, meaning that you only need a compatible device running on either iOS or Android and a stable internet connection to place real money wagers on the game. This is made possible thanks to the innovative use of HTML5 technology by Kalamba Games.
TRY THE FREE PLAY MODE
The Free Play Mode provides an opportunity to try out a casino game without wagering any real money. Fortunately, the Mammoth Chase slot offers this feature, allowing you to gain a better understanding of the game mechanics, bonus features, and graphics. We highly recommend taking advantage of the Free Play Mode, which is accessible through both the Kalamba Games Online Casino where you have an account and the official website of the game's creator.
HOW TO WIN AT MAMMOTH CHASE EASTER EDITION SLOT
In order to achieve a win on the Mammoth Chase slot, you need to hit a winning combination. Nonetheless, what makes this game captivating is its jackpot feature, which will be detailed later. To begin winning significant amounts, you need to modify your betting amount and press the "Spin" button. As usual, we encourage players to gamble responsibly. If you're not playing in Free Play Mode, we suggest starting with smaller bets like 0.60 credits and gradually increasing them. This will allow you to grasp the game's mechanics quickly.
BONUS FEATURES AND FREE SPINS
The moment you've been waiting for – let's delve into the Jackpot Bonus of the Mammoth Chase slot! This exciting feature is composed of three levels, each with its own set of requirements. In general, the more mammoth symbols you land on the reels, the higher the jackpot you can win. For instance, getting 10 mammoths will earn you the Silver Bonus Jackpot, while 12 mammoths will grant you the Gold Bonus Jackpot. The most coveted prize, however, is the Platinum Bonus Jackpot, which can be triggered by landing 14 or more mammoth symbols. The Platinum Bonus Jackpot has a starting value of 1,000x the bet, offering the chance for some truly massive winnings!
MAMMOTH CHASE EASTER EDITION SLOT VOLATILITY
The Mammoth Chase Slot is a game of high volatility.
OUR CONCLUSION ON THIS SLOT REVIEW
The Easter Edition of Mammoth Chase slot is one of the top slot games released by Kalamba Games, and we have several reasons to support this claim. Firstly, the slot's impressive 6×4 layout and 4,096 ways to win, combined with its remarkably generous RTP, make it an excellent choice for any casino player. Secondly, the slot machine boasts numerous generous bonus features that can lead to life-changing winnings. Thirdly, you can play this mobile-friendly game from anywhere you want, thanks to its accessibility. Finally, the slot uses an RNG, ensuring complete transparency and fairness. Visit one of our top-rated, licensed Kalamba Games Online Casinos and give the reels of this exciting Easter-themed slot machine a spin.
MAMMOTH CHASE EASTER EDITION SLOT: FREQUENTLY ASKED QUESTIONS
Is it possible to trigger Big Wins in Mammoth Chase Easter Edition Slot?
Mammoth Chase Easter Edition Slot has the potential to award you with substantial cash prizes of up to 60,000 USD, offering a lucrative gaming experience!
What makes Mammoth Chase Easter Edition Slot so popular among players?
The Mammoth Chase Easter Edition Slot stands out among classic slots due to its unique and rewarding theme, making it a popular choice among Kalamba fans and players alike.
How can you earn Free Spins while playing Mammoth Chase Easter Edition Slot?
You can claim exciting free spin offers at our online casinos listed on Casinocolada and use them to play Mammoth Chase Easter Edition Slot by Kalamba. Simply log in to your account and grab your free spins offer!
Can you use Bonus Money to play Mammoth Chase Easter Edition Slot?
Yes, you can use various welcome bonuses, reload bonuses, and free spin offers to play Mammoth Chase Easter Edition Slot without risking your own money. Check out our recommended online casinos and their promotions to find the best bonus offers.
What is the inspiration behind the name of Mammoth Chase Easter Edition Slot?
The Mammoth Chase Easter Edition Slot features a serene blue color scheme, a simple yet elegant design, and a calming atmosphere that provides an enjoyable and relaxing gaming experience.
Is Mammoth Chase Easter Edition Slot available on mobile devices?
Yes, this new slot by Kalamba is compatible with both Android and iOS devices, allowing you to enjoy the game on your smartphone or tablet anytime, anywhere.