Le Bandit Slot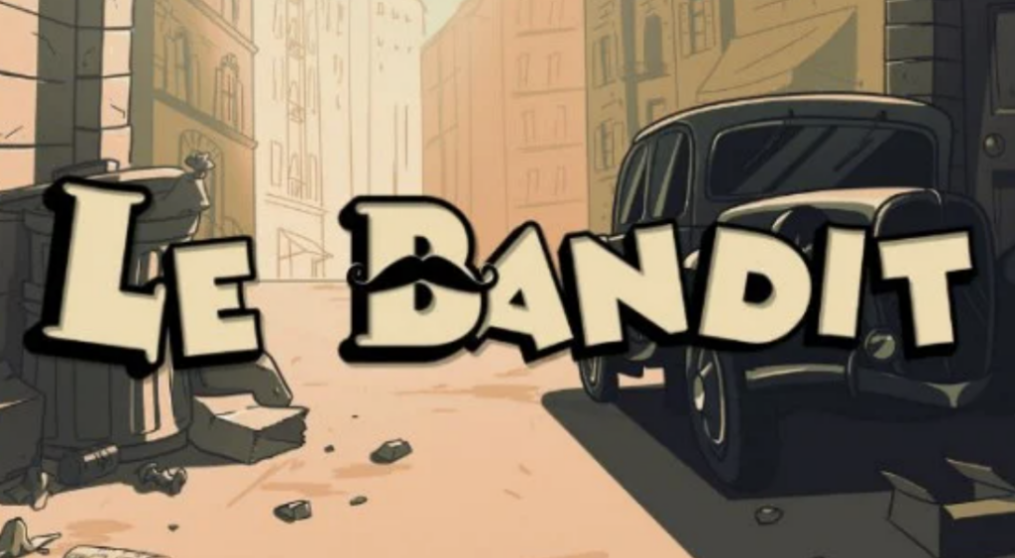 PLAY FOR REAL MONEY

Notice: Trying to access array offset on value of type null in /data/wordpress/htdocs/wp-content/themes/casinocolada/templates/slot/casino.php on line 21
Rated of 100%

Notice: Trying to access array offset on value of type null in /data/wordpress/htdocs/wp-content/themes/casinocolada/templates/slot/casino.php on line 26

welcome bonus

Notice: Trying to access array offset on value of type null in /data/wordpress/htdocs/wp-content/themes/casinocolada/templates/slot/casino.php on line 31

Number of games

Notice: Trying to access array offset on value of type null in /data/wordpress/htdocs/wp-content/themes/casinocolada/templates/slot/casino.php on line 51
-
Payment methods

Notice: Trying to access array offset on value of type null in /data/wordpress/htdocs/wp-content/themes/casinocolada/templates/slot/casino.php on line 56
-
Game providers

Notice: Trying to access array offset on value of type null in /data/wordpress/htdocs/wp-content/themes/casinocolada/templates/slot/casino.php on line 61
-
Min deposit

Notice: Trying to access array offset on value of type null in /data/wordpress/htdocs/wp-content/themes/casinocolada/templates/slot/casino.php on line 66

US Players

Notice: Trying to access array offset on value of type null in /data/wordpress/htdocs/wp-content/themes/casinocolada/templates/slot/casino.php on line 71
Accepted
Notice
: Trying to access array offset on value of type null in
/data/wordpress/htdocs/wp-content/themes/casinocolada/templates/slot/casino.php
on line
74
Experience a different side to urban Paris life where a crowbar-wielding raccoon stalks the streets...
Slot Information
Provider: Hacksaw Gaming
Return to Player: 96.34%
Volatility/Variance: High
Progressive Slot:
Slot type:
Rows: 5
Reels: 6
Paylines: 1
Slot Layout: 5x6
Slot Features
Minimum Bet: $0.1
Maximum Bet: $100
Maximum Win: $10000
Available: Android, IOS, Windows
Other key facts
Date Launched: 27 September 2023
Theme:
Jackpot:
Gamification:
Special Symbols:
Good sides
+ Bonus Buy
+ Coin-Pot SYmbols
+ High Volatility promises big wins
INTRO TO THE LE BANDIT SLOT
Colada presents you the world of "Le Bandit," an exhilarating new casino slot developed by Hacksaw Gaming. This game transports players into a whimsical narrative where a gold-obsessed raccoon has cracked the secret to reaching the end of the rainbow—a feat previously believed only to be within the grasp of the Leprechauns. The Leprechauns, with their unparalleled access to the rainbow's end, have hoarded immense treasures of sparkling gold. Yet now, their riches teeter on the brink of theft as Le Bandit, the crafty raccoon in disguise, has maneuvered his way to their treasure. Players can immerse themselves in this captivating adventure, leveraging unique features like "Luck of the Bandit" and "All That Glitters is Gold," presenting the tantalizing potential to amass winnings of up to 10,000 times their stake. Eager players will be keen to explore the game's stats and see what treasures await within.
LE BANDIT SLOT ONLINE
The Le Bandit Slot offers an engaging and expansive gameplay format, featuring an impressive 6 reels set against 5 rows. Instead of the traditional paylines, players will encounter the innovative 'Cluster Pays' system, providing a fresh and thrilling approach to forming winning combinations. The game promises a substantial jackpot with a maximum win potential of 10,000 times the player's bet. However, it's worth noting that the odds of achieving this colossal win stand at 1 in 14,000,000, highlighting the slot's high-risk, high-reward nature. Catering to a broad range of players, Le Bandit Slot offers a flexible betting range. Players can start their adventure with a minimum bet of just 0.10, or take a bolder approach with a maximum wager of 100, allowing both casual players and high rollers to enjoy the game to its fullest potential.
LE BANDIT SLOT RETURN TO PLAYER – RTP – 96.34%
Le Bandit Slot stands out not just for its engaging gameplay, but also for its distinct RTP structure. By default, the game boasts an RTP of 96.34%, positioning it well within the industry average and offering players a fair return on their wagers. However, what's intriguing is that Hacksaw Gaming has provided game operators the flexibility to choose from three alternative, lower RTP rates—94.23%, 92.17%, or 88.36%. This variability allows operators to customize their offering to best fit their operational goals and strategies.
WHAT ARE MULTILINE SLOTS?
Multiline slots, as the name suggests, are slot games that feature more than one payline. Traditional slot machines often came with a single payline, typically running horizontally across the middle of the reels. However, with advancements in technology and the desire for more engaging gameplay, slot developers introduced machines with multiple paylines, crisscrossing the reels in various directions, including diagonally, zigzag, or in other intricate patterns. These multiline slots offer players increased chances to win with each spin, as combinations can be formed across multiple lines. However, it's worth noting that while multiline slots can boost winning opportunities, they may also require a larger bet to activate all available paylines. On the other hand, games like "Le Bandit" may have fewer paylines—in this case, just 5—but they compensate players with tremendous winning potential, like the impressive 10,000x max win. This serves as a reminder that a game's winning potential is not solely tied to the number of paylines, but rather a combination of its features, bonuses, and payout structure.
LE BANDIT SLOT REVIEW
Immersing players into the captivating world of a raccoon's treasure quest, "Le Bandit" slot brilliantly combines theme, design, and graphics to deliver an unforgettable gaming experience. The game's central theme revolves around Le Bandit, the raccoon, on a relentless pursuit for hidden treasures found at the elusive end of the rainbow. The backdrop of the reels sets the scene perfectly: Le Bandit, with a crowbar in hand, intently and somewhat menacingly observes the spinning reels, reflecting his determination and mischief in equal measure. The game's graphics are meticulously designed to be accessible and visually appealing on multiple platforms, ensuring that players can enjoy this raccoon-themed adventure on notepads, desktops, and mobile devices. The gameplay mechanics are intriguing; wins are achieved by landing five or more matching symbols on adjacent positions, which then triggers the exciting "super cascade" feature, adding another layer of thrill to this wonderfully designed slot.
LE BANDIT SLOT PAYTABLE
Le Bandit slot offers players a clear and structured paytable, dividing its symbols into two distinct categories based on their value. Starting with the lower-paying symbols, players will find familiar card icons: 10, J, Q, K, and A. When a player manages to land a combination of 13 or more of these identical symbols, they can expect a reward of 15X their bet. On the higher end of the paytable, the game showcases a range of thematic symbols, perfectly encapsulating the raccoon's adventurous escapades. These include a trap, a block of cheese, a beer jug, a bag filled with baguettes, and a mysterious black hat. Players striking it lucky with 13 or more of these symbols in a winning combination will be handsomely rewarded, with payouts ranging from 25X to a whopping 100X their bet. This well-defined paytable structure provides both clarity and excitement, as players know exactly what each symbol combination holds in terms of potential returns.
LE BANDIT SLOT SYMBOLS EXPLAINED
Le Bandit slot's symbols are meticulously crafted to echo the adventurous narrative of a raccoon's treasure hunt. Central to the game mechanics is the wild symbol, represented by a 'wanted' poster showcasing our mischievous raccoon, hinting at his notoriety in his treasure-seeking endeavors. The scatter symbol, depicted as a Polaroid camera, adds another layer of intrigue to the game, setting the stage for potential bonus features and spins. Alongside these primary symbols, players will also encounter thematic icons that further immerse them in the game's storyline. These include a radiant rainbow symbolizing the elusive treasure's location, a shimmering coin emblematic of the sought-after riches, a four-leaf clover symbolizing luck and fortune, and a pot of gold, representing the ultimate treasure trove. Each symbol has been designed with care, promising not only potential rewards but also further deepening the game's narrative appeal. With such a diverse and symbolic array in place, players will undoubtedly be eager to discover the functionalities and rewards each feature holds.
HOW TO PLAY THE LE BANDIT SLOT
Venturing into the world of "Le Bandit" slot is both thrilling and straightforward. To begin, players should select their desired bet amount, which can typically be adjusted using the "+" and "-" buttons located near the bet display. With a range that accommodates both cautious gamblers and high rollers, the game offers flexibility in wagering. Once the bet is set, players can initiate a spin by pressing the central spin button, setting the reels in motion. As symbols land, players should look out for combinations of identical symbols on adjacent positions, aiming for clusters of 5 or more to secure a win. Special attention should be given to the game's unique symbols, like the raccoon 'wanted' poster acting as the wild, and the Polaroid camera scatter, which may trigger bonus features. Players also have the option to use the autoplay function, where they can pre-set a specific number of spins to run automatically. Throughout gameplay, it's essential to keep an eye on the paytable and game rules, ensuring a clear understanding of symbol values and feature triggers. With everything set, players can immerse themselves in Le Bandit's captivating narrative, hoping to join the raccoon in his treasure-filled exploits.
LE BANDIT SLOT ONE-LINE BETTING STRATEGY
The one-line betting strategy is a popular approach among slot enthusiasts, primarily focusing on activating just one payline and maximizing the bet on that single line to boost potential big wins. However, it's essential to note that "Le Bandit" utilizes a cluster pays system rather than traditional paylines. This means that winnings are achieved by landing clusters of matching symbols on adjacent positions, rather than lining them up on a specific payline. Thus, the traditional one-line betting strategy may not be directly applicable to this game. However, players can adapt the essence of this strategy by concentrating their bets and gameplay on triggering specific features or targeting the higher-paying symbols, aiming to maximize payouts. It's always essential to play within one's limits and understand that while strategies can enhance the gaming experience, slots are fundamentally games of chance, and outcomes are unpredictable.
OUR 100 SPINS CHALLENGE ON LE BANDIT SLOT
We decided to dive deep into the captivating world of "Le Bandit" slot by undertaking the 100 spins challenge. This challenge aims to give players a firsthand experience of the slot's gameplay, features, and overall return over a set number of spins. Beginning with a pre-determined bankroll, we set our bets and spun the reels, eagerly watching as Le Bandit's narrative unfolded before us. Throughout the spins, we encountered a variety of symbols, from the low-paying card icons to the elusive raccoon 'wanted' poster and the intriguing Polaroid camera scatter. While the cluster pays system provided numerous thrilling moments of anticipation, it was the game's unique features and high-paying symbols that truly captured our attention. By the end of our 100 spins, we had a clearer understanding of the game's volatility, payout frequency, and overall entertainment value. This challenge served as a perfect snapshot of what players can expect when embarking on their own adventure with Le Bandit. Whether one walks away with treasures or simply a memorable gaming experience, the challenge reinforces the unpredictable and thrilling nature of slot gaming.
DOES LE BANDIT SLOT WORK ON MOBILE?
Le Bandit slot seamlessly transcends the boundaries of traditional gaming platforms, thanks to its HTML5 foundation. HTML5 is a modern web technology that ensures games are responsive, allowing them to adapt fluidly across various device screen sizes, from desktops to mobile devices. This means that players can indulge in the adventures of Le Bandit on-the-go, right from the palm of their hands. Whether using an Android, iOS, or any other mobile operating system, the slot maintains its high-quality graphics, smooth animations, and engaging audio. Every spin, feature, and win animation is optimized for mobile touchscreens, ensuring that players get the same immersive experience as they would on a larger screen. The integration of HTML5 ensures that the Le Bandit slot remains accessible, responsive, and visually stunning, regardless of where or how you choose to play.
mooth and visually appealing gaming experience on the go.
TRY THE FREE PLAY MODE
For players eager to explore a new game without committing real funds, the Free Play Mode is a godsend. This mode allows you to delve into the game's mechanics, graphics, and features without the risk associated with real-money wagers. It's an excellent opportunity for both novices looking to understand the nuances of a slot and seasoned gamers aiming to devise or refine strategies. By using the Free Play Mode, players can familiarize themselves with symbol values, bonus rounds, and potential payout patterns. Moreover, it provides a chance to experience the game's ambiance and narrative, ensuring it aligns with personal preferences before diving into real-money gameplay. Whether you're testing the waters or merely seeking a risk-free gaming session, the Free Play Mode serves as an invaluable tool in the modern gamer's arsenal.
HOW TO WIN AT LE BANDIT SLOT
Victory in the "Le Bandit" slot is an intriguing dance of strategy, luck, and understanding the game's mechanics. While the slot operates on a foundation of chance, knowing its unique cluster pays system is crucial. Players win by landing clusters of five or more identical symbols on adjacent positions. Activating features like the Super Cascade can magnify winning opportunities; when a win occurs, the winning symbols vanish, replaced by new ones cascading from above, potentially leading to a chain of wins in a single spin. High-paying symbols, such as the bag of baguettes and black hat, offer larger returns, making them highly sought after on the reels. The wild symbol, represented by the raccoon's wanted poster, can substitute for other symbols to form winning combinations, further increasing the odds. However, the real treasures lie in the game's bonus features, where free spins and multipliers can escalate winnings substantially. As with all slots, it's essential to play responsibly, set a budget, and remember that while strategies can improve the gaming experience, the outcomes are fundamentally unpredictable.
BONUS FEATURES AND FREE SPINS
One of the most exhilarating features in "Le Bandit" slot is the Super Cascade. Whenever players secure a win, this feature springs into action. The winning symbols are removed, making way for new ones that cascade from above to fill the gaps. This cascade continues its sequence as long as new winning combinations are formed, enhancing the possibility of consecutive wins within a single spin. Another integral component of the game's design is the Wild Symbol. Acting as a versatile substitute, the wild can stand in for many of the slot's symbols, paving the way for enhanced winning combinations. However, certain special symbols, like the rainbow, scatter, coin, four-leaf clover, and pot of gold, remain unaffected by the wild's transformative powers.
When players align three scatter symbols on the reels, they activate the "Luck Of The Bandit" feature, ushering them into a rewarding realm of 8 free spins. Within this realm, if a player is fortunate enough to land additional scatter symbols, they can earn even more free spins, with two or three scatter symbols granting 2 or 4 additional spins respectively. One notable aspect of this bonus game is the persistence of golden squares; they remain illuminated between spins, waiting for the rainbow symbol to activate them. Securing four scatter symbols elevates the bonus game to "All That Glitters Is Gold," gifting players with four additional spins. Lastly, for those in search of the grandest treasure, the "Treasure At The End Of The Rainbow" feature awaits. Triggered by five scatter symbols, players are presented with 12 free spins and the assurance of a rainbow symbol on every spin. Furthermore, the absence of bronze coins within this feature raises the stakes and potential rewards. If players wish to bypass the traditional gameplay and immediately engage with these features, they have the option of the Bonus Buy, allowing them to directly purchase entry into their preferred bonus rounds.
LE BANDIT SLOT VOLATILITY
In the world of slots, volatility provides players with an insight into the risk-reward profile of a game, and "Le Bandit" slot stands firmly in the medium volatility category. This means that the game offers a balanced blend of smaller, frequent wins and larger, less frequent payouts. For players, this translates to a gaming experience where they can enjoy the thrill of sizable wins without waiting an eternity, but also without the extreme unpredictability of high volatility slots. The medium volatility nature of "Le Bandit" makes it suitable for a broad spectrum of players, from those who enjoy steady rewards to those willing to take moderate risks in the hope of landing a substantial prize. This balanced characteristic ensures that players remain engaged and entertained, with a fair chance of experiencing both the thrill of significant payouts and the satisfaction of consistent, smaller wins.
OUR CONCLUSION ON THIS SLOT REVIEW
After a comprehensive analysis of the "Le Bandit" slot, we've come to appreciate its unique blend of engaging storytelling and robust gameplay mechanics. Hacksaw Gaming has indeed showcased its prowess by embedding rich visuals with innovative features that cater to a wide spectrum of players. The medium volatility strikes a harmonious balance, providing a gaming experience that oscillates between frequent modest rewards and the tantalizing allure of more significant payouts. The multi-layered bonus rounds not only ramp up the anticipation but also magnify the potential for substantial rewards. All in all, "Le Bandit" emerges as a standout slot, delivering a rich tapestry of entertainment, strategy, and the chance for a rewarding adventure.
LE BANDIT SLOT: FREQUENTLY ASKED QUESTIONS
Is it possible to trigger Big Wins in Le Bandit Slot?
Yes, it is possible to trigger big wins in "Le Bandit" Slot, especially with features like the Super Cascade and bonus rounds that offer multipliers. The game boasts a max win of up to 10,000x, which can translate to substantial payouts.
What makes Le Bandit Slot so popular among players?
"Le Bandit" Slot has gained popularity due to its captivating raccoon-themed narrative, medium volatility which offers balanced gameplay, and a slew of bonus features that enhance the winning potential. The unique blend of immersive visuals and strategic gameplay mechanics ensures that players remain engaged and entertained.
How can you earn Free Spins while playing Le Bandit Slot?
Free Spins in "Le Bandit" Slot can be earned by landing three or more scatter symbols on the reels. Depending on the number of scatter symbols landed, players can activate different bonus games, each offering a specific number of free spins.
What is the inspiration behind the name of Le Bandit Slot?
The name "Le Bandit" translates to "The Bandit" in English. The game is themed around a raccoon, aptly named Le Bandit, who is on a quest to discover hidden treasures at the end of a rainbow. This mischievous character adds a whimsical and adventurous touch to the game, making it memorable and engaging.