Rip City Slot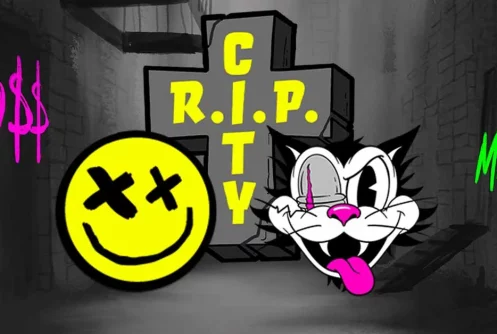 PLAY FOR REAL MONEY

Notice: Trying to access array offset on value of type null in /data/wordpress/htdocs/wp-content/themes/casinocolada/templates/slot/casino.php on line 21
Rated of 100%

Notice: Trying to access array offset on value of type null in /data/wordpress/htdocs/wp-content/themes/casinocolada/templates/slot/casino.php on line 26

welcome bonus

Notice: Trying to access array offset on value of type null in /data/wordpress/htdocs/wp-content/themes/casinocolada/templates/slot/casino.php on line 31

Number of games

Notice: Trying to access array offset on value of type null in /data/wordpress/htdocs/wp-content/themes/casinocolada/templates/slot/casino.php on line 51
-
Payment methods

Notice: Trying to access array offset on value of type null in /data/wordpress/htdocs/wp-content/themes/casinocolada/templates/slot/casino.php on line 56
-
Game providers

Notice: Trying to access array offset on value of type null in /data/wordpress/htdocs/wp-content/themes/casinocolada/templates/slot/casino.php on line 61
-
Min deposit

Notice: Trying to access array offset on value of type null in /data/wordpress/htdocs/wp-content/themes/casinocolada/templates/slot/casino.php on line 66

US Players

Notice: Trying to access array offset on value of type null in /data/wordpress/htdocs/wp-content/themes/casinocolada/templates/slot/casino.php on line 71
Accepted
Notice
: Trying to access array offset on value of type null in
/data/wordpress/htdocs/wp-content/themes/casinocolada/templates/slot/casino.php
on line
74
Check out Rip City by Hacksaw Gaming!
Slot Information
Provider: Hacksaw Gaming
Return to Player: 96.22%
Volatility/Variance: High
Progressive Slot:
Slot type:
Rows: 5
Reels: 5
Paylines: 19
Slot Layout: 5x5
Slot Features
Minimum Bet: $0.1
Maximum Bet: $100
Maximum Win: $1200500
Available:
Other key facts
Date Launched: 17 March 2023
Theme:
Jackpot:
Gamification:
Special Symbols:
Good sides
+ Bonus Buy Feature
+ Adjustable RTP
+ Big Potential Wins
Intro to the Rip City Slot
Introducing RIP City Slot, a thrilling online slot game developed by Hacksaw Gaming that brings the age-old rivalry between cats and mice to life. Inspired by classic cartoons like Tom & Jerry, RIP City combines an old-school animated style with modern gaming features. Players can look forward to engaging gameplay, complete with two exciting bonus rounds and various options for bonus buys, depending on your location. Immerse yourself in this whimsical world where cats and mice battle it out for supremacy and the chance to win big rewards.
Rip City Slot Online
RIP City Slot, developed by Hacksaw Gaming, is a visually stunning 5-reel, 19-line video slot that offers players an engaging and immersive gaming experience. The game boasts a variety of symbols, including classic card icons and unique characters that seamlessly blend with the overall aesthetic. As players spin the reels, they are transported into a thrilling world of excitement and potential riches. The betting range for RIP City is quite accommodating, with a minimum bet of 0.10 and a maximum of 100, making the game accessible to players with different budgets and preferences. Whether you're a high roller or a more cautious player, you can find a betting level that suits your needs in this captivating slot game.
Rip City Slot Return to Player – RTP – 96.22%
Hacksaw Gaming's RIP City is a 19-line, 5-reel video slot that caters to a wide range of players with its minimum bet of 0.10 and maximum bet of 100. The game boasts a return-to-player (RTP) percentage of 96.22%, which indicates a high potential for payouts. In addition, with a hit frequency of 18.22%, players can expect a winning combination to appear, on average, every 4.8 spins. RIP City offers medium volatility gameplay, striking a balance between risk and reward, and a maximum win potential of 12,500x the wager, making it an attractive option for players seeking thrilling and potentially lucrative gaming experiences.
What are Multiline Slots?
Multiline slots are slot machines that feature multiple paylines, providing a more engaging and entertaining experience compared to their mechanical predecessors. Many gamblers prefer multiline slots due to the increased chances of winning and the variety of gameplay options. While payouts in most of these games are predetermined, RIP City allows players to choose the number of paylines they want to bet on, ranging from 15 to their desired amount. This flexibility in choosing the number of active paylines in a grid game makes the gameplay more adaptable, catering to different preferences and strategies. By offering more ways to win, multiline slots have become a popular choice among players seeking an immersive and dynamic gaming experience.
Rip City Slot Review
RIP City is an ideal choice for players who enjoy games that blend familiar mechanics with innovative ideas. The game offers an entertaining and engaging experience even without activating any bonus features. However, the excitement and potential payouts truly skyrocket when wilds, scatters, and other special symbols and features appear on the screen. Players will find themselves captivated by the unique gameplay and the possibilities for big wins. Whether you're a seasoned gamer or new to the world of slots, RIP City is sure to provide a thrilling and rewarding experience that will keep you coming back for more. The game's design successfully merges classic elements with a fresh twist, ensuring that players of all levels can enjoy the excitement it has to offer. So, take a chance and give RIP City a spin today!
Rip City Slot Paytable
The paytable for RIP City Slot features ten standard paying symbols, with five categorized as low-paying and five as high-paying. The low-paying symbols are represented by Tens to Aces, which reward players with payouts between five and ten times the initial wager for a full house. On the other hand, the premium symbols include a banana peel, a skull with a lit candle on top, two dice, a happy face, and an eight-ball or heart. The payout for a premium win of five ranges from 15 to 20 times the initial wager.
In addition to these symbols, RIP City has two distinct wild symbols, both of which can appear on any spin. When a wild symbol serves as a replacement, a five-of-a-kind win rewards players with 25 times the wager. This diverse paytable adds an extra layer of excitement to the game, as players have numerous opportunities to achieve winning combinations and enjoy substantial rewards.
Rip City Slot Symbols Explained
The Wild Cat symbol in RIP CITY Slot plays a crucial role in enhancing players' winning chances. When part of a winning combination after expanding, the Wild Cat symbol remains on the reel as a full tile, substituting for all positions. A non-expanding Wild Cat icon is treated as a 1×1 wild, and only one Wild Cat symbol may appear on any given reel.
When a Wild Cat symbol becomes more significant than its surrounding wilds, the entire extended Wild Cat sign is multiplied by the resulting factor. The range of available multipliers varies from 2x-10x, 15x-20x, to 25x-50x-100x-200x. If a winner has multiple multipliers, they are summed together before being applied to the win. This dynamic approach to wild symbols and multipliers in RIP CITY Slot adds a layer of excitement and anticipation, giving players the chance to significantly boost their winnings and enjoy the thrilling gameplay.
How To Play the Rip City Slot
Playing Hacksaw Gaming's RIP City slot is a simple and enjoyable process, making it accessible to players of all experience levels. To begin, players can select their desired bet amount, which ranges from a minimum of 0.10 to a maximum of 100. Once the bet is set, players can spin the reels and watch as the game comes to life. The visually stunning graphics and engaging gameplay keep players captivated, while the various symbols and combinations present the opportunity for exciting wins. Whether you're a seasoned slot enthusiast or a newcomer to the world of video slots, RIP City offers a thrilling and rewarding experience that caters to all types of players. So, dive into the realm of excitement and potential riches by spinning the reels of RIP City slot today!
Rip City One-Line Betting Strategy
If you like online slots, try RIP City. The one-line betting approach may improve your betting experience and odds of winning. This technique concentrates on one of the game's 19 paylines. By doing so, you can maximize your return on investment and still hit the game's special features and high-paying symbols.
This approach requires several phases. RIP City's minimum bet is 0.10. This reduces money loss risk. Second, activate one payline. Since some games have higher minimum paylines, this may require custom settings. After setting up, spin the reels and hope for a winning combination or special feature on the chosen payline.
If you win, increase your bet, but control your bankroll. Remember that one-line betting is riskier because it focuses on one payline. This means longer losing streaks but greater payouts. Thus, any gambling strategy must include budgeting, setting limits, and gambling responsibly. Enjoy the game while avoiding financial risk.
Our 100 Spins Challenge on Rip City Slot
Are you ready to join us on an exciting adventure through the vibrant world of RIP City? We invite you to take part in our 100 Spins Challenge on RIP City slot. This challenge is designed to give you a comprehensive understanding of the game mechanics, special features, and potential payouts. By completing 100 spins, you'll have ample opportunities to trigger the bonus rounds and witness the game's unique features in action. So, come along and experience the thrilling gameplay of RIP City slot firsthand. We encourage you to share your results and experiences with us and fellow players, as together we can uncover the secrets behind this captivating slot game.
Does Rip City Slot Work on Mobile?
Good news for mobile gamers! RIP City slot is fully optimized for mobile devices, providing an enjoyable and seamless gaming experience across a wide range of platforms, including smartphones and tablets. Thanks to Hacksaw Gaming's advanced technology and high-quality graphics, you can enjoy the game on both iOS and Android devices. The intuitive interface and responsive design ensure smooth gameplay, allowing you to take the exhilarating world of RIP City with you wherever you go.
Try the Free Play Mode
Before diving into the real money version of RIP City slot, we highly recommend giving the free play mode a try. This demo version allows you to familiarize yourself with the game mechanics, paytable, and special features without risking any real money. The free play mode offers an excellent opportunity to test out different betting strategies and discover which one works best for you. Additionally, it enables you to understand the game's volatility and hit frequency, helping you make informed decisions when playing with real money. So, go ahead and enjoy the free play mode of RIP City slot and hone your skills before embarking on a thrilling real-money adventure.
How To Win at Rip City Slot
Winning at RIP City slot by Hacksaw Gaming, like any other online slot game, relies on a combination of chance and skillful play. One of the most crucial strategies to prolong your gameplay and increase your winning potential is effectively managing your bankroll and stake amount. Familiarizing yourself with the paytable and the game's special features, such as wild symbols, bonus games, and free spins, can significantly boost your odds of winning. To further enhance your chances, opt for an online casino that offers attractive bonuses and promotions. Remember, online slots are games of chance, and no winning technique can guarantee success. Regardless of the outcome, players should prioritize playing responsibly and enjoying the overall gaming experience.
Bonus Features and Free Spins
The RIP City slot game offers a variety of bonus features, including an expanding Wild Cat symbol and the Ro$$ Bonus round. The Wild Cat symbol starts as a 1×1 tile and expands to the bottom of its reel if it would be part of a winning combination when expanded. Each position covered by the expanded Wild Cat symbol is wild. If the Wild Cat symbol does not expand, it counts as a 1×1 wild. Each reel can have one Wild Cat symbol at a time. If a Wild Cat symbol expands through a wild symbol, it gets a multiplier applied to the entire expanded Wild Cat symbol. Multiplier values can range from 2x-10x, 15x, 20x, 25x, 50x, 100x, or 200x. If a win has more than one multiplier in it, the values are added together and then applied to the win.
Landing 3 FS scatter symbols in the base game awards 10 free spins in the Ro$$ Bonus round, giving players a better chance of landing Wild Cat symbols and wilds than in the base game. If exactly 3 FS symbols hit, +4 free spins are awarded. If 4 FS symbols land, the Maxx Bonus free spins play when the current spin ends. In the Maxx Bonus feature, triggered by landing 4 FS scatters in the main game, a Wild Cat symbol activates its reel when it lands. When a reel is activated, a Wild Cat symbol is guaranteed to land on that reel until the feature ends. Players win +4 free spins when 3 FS scatters land during this feature. The game also includes five feature buy options, allowing players to access various bonus modes with different bet multipliers, volatility levels, and maximum RTP percentages.
Rip City Slot Volatility
RIP City slot, a medium-volatility cat-and-mouse comedic slot from Hacksaw Gaming, is played on a 5×5 grid with 19 bet lines. In the Ro$$ Bonus, players have a better chance of encountering expanding cat wilds, which can be upgraded to provide multipliers of up to 200x. This medium-volatility level ensures a balance between the frequency of winning combinations and the potential payouts, making it suitable for a wide range of players. Meanwhile, in the Maxx Bonus, the cat wilds trigger reels that always feature fresh cat wilds, increasing the chances of bigger wins. The maximum payout in RIP City slot is an impressive 12,500 times the wager, making this game an exciting and rewarding option for slot enthusiasts.
Our Conclusion on this Slot Review
In conclusion, RIP City Slot by Hacksaw Gaming is an entertaining and engaging cat-and-mouse themed slot that appeals to a wide range of players. With its 5×5 grid, 19 bet lines, medium volatility, and exciting bonus features like the Ro$$ Bonus and Maxx Bonus, it offers numerous opportunities for big wins. The game's availability on mobile devices ensures that players can enjoy this thrilling slot game on the go. Overall, RIP City Slot's unique theme, captivating gameplay, and potential for significant payouts make it a popular choice for online slot enthusiasts.
Is it possible to trigger Big Wins in Rip City Slot?
Yes, it is possible to trigger big wins in Rip City Slot. With a maximum payout of 12,500 times the wager, players have the opportunity to win substantial amounts, especially during the bonus features such as Ro$$ Bonus and Maxx Bonus.
What makes Rip City Slot so popular among players?
RIP City Slot is popular among players due to its engaging cat-and-mouse comedic theme, medium volatility, unique bonus features, and the potential for big wins. The 5×5 grid and 19 bet lines offer a fresh gaming experience, while the expanding Wild Cat symbols and various bonus rounds keep the gameplay exciting.
How can you earn Free Spins while playing Rip City Slot?
You can earn free spins in RIP City Slot by landing 3 FS scatter symbols in the base game, which awards 10 free spins in the Ro$$ Bonus. Additionally, landing 4 FS scatter symbols in the main game triggers the Maxx Bonus with 10 free spins.
Can you use Bonus Money to play Rip City Slot?
The ability to use bonus money to play RIP City Slot depends on the online casino's terms and conditions. Some casinos may allow players to use bonus funds on specific slot games, while others may have restrictions. Always check the casino's bonus policy before playing.
What is the inspiration behind the name of Rip City Slot?
The inspiration behind the name "RIP City Slot" is not explicitly stated by the developer, Hacksaw Gaming. However, the game's cat-and-mouse theme and comedic elements contribute to its distinct and entertaining atmosphere.