Ronin Stackways Slot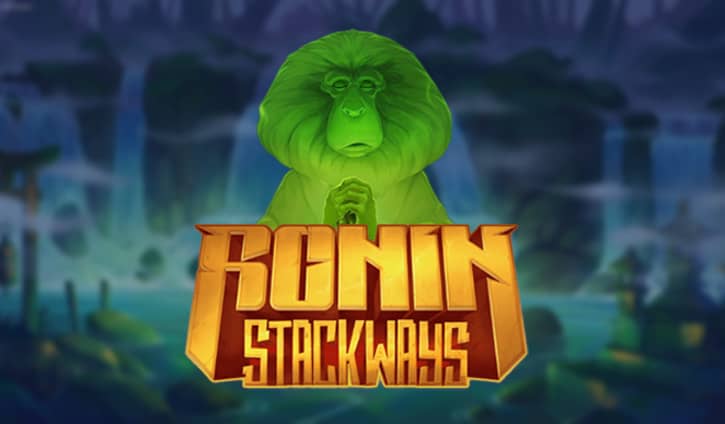 PLAY FOR REAL MONEY

Notice: Trying to access array offset on value of type null in /data/wordpress/htdocs/wp-content/themes/casinocolada/templates/slot/casino.php on line 21
Rated of 100%

Notice: Trying to access array offset on value of type null in /data/wordpress/htdocs/wp-content/themes/casinocolada/templates/slot/casino.php on line 26

welcome bonus

Notice: Trying to access array offset on value of type null in /data/wordpress/htdocs/wp-content/themes/casinocolada/templates/slot/casino.php on line 31

Number of games

Notice: Trying to access array offset on value of type null in /data/wordpress/htdocs/wp-content/themes/casinocolada/templates/slot/casino.php on line 51
-
Payment methods

Notice: Trying to access array offset on value of type null in /data/wordpress/htdocs/wp-content/themes/casinocolada/templates/slot/casino.php on line 56
-
Game providers

Notice: Trying to access array offset on value of type null in /data/wordpress/htdocs/wp-content/themes/casinocolada/templates/slot/casino.php on line 61
-
Min deposit

Notice: Trying to access array offset on value of type null in /data/wordpress/htdocs/wp-content/themes/casinocolada/templates/slot/casino.php on line 66

US Players

Notice: Trying to access array offset on value of type null in /data/wordpress/htdocs/wp-content/themes/casinocolada/templates/slot/casino.php on line 71
Accepted
Notice
: Trying to access array offset on value of type null in
/data/wordpress/htdocs/wp-content/themes/casinocolada/templates/slot/casino.php
on line
74
Ronin Stackways Slot Review
Samurai swords at the ready... we're winding back the clock to the Feudal Japanese era when heroic wandering warriors left a lasting legacy.
Slot Information
Provider: Hacksaw Gaming
Return to Player: 96.35%
Volatility/Variance: High
Progressive Slot:
Slot type:
Rows: 5
Reels: 4
Paylines: 100000
Slot Layout: 5x4
Slot Features
Minimum Bet: $0.1
Maximum Bet: $100
Maximum Win: $10000
Available: Android, IOS, Windows
Other key facts
Date Launched: 14 September 2023
Theme:
Jackpot:
Gamification:
Special Symbols:
Good sides
+ 100,000 winning ways
+ Stackways Feature
+ Super Stacks Spins
INTRO TO THE RONIN STACKWAYS SLOT
Venture into the mystic realm of Feudal Japan with Ronin Stackways, a slot game that pays tribute to the legendary roaming samurai of ages past. Set against the tranquil backdrop of a serene valley, this slot evokes feelings of peaceful contemplation and ancient heroism. With the resurgence of the Stackways™ mechanic, players are treated to an expansive gameplay experience that can potentially unlock a staggering 100,000 winning ways across its 5×4 matrix. As samurai swords gleam and the narrative unfolds, players are drawn into a world where honor, bravery, and massive wins intertwine.
RONIN STACKWAYS SLOT ONLINE
Dive deep into the world of and embrace a slot experience that masterfully melds tradition with modern gaming mechanics. Spanning a configuration of 5 reels and 4 rows, this slot provides an expansive betting range from a mere 0.10 to a substantial 100. But what truly sets this game apart is its dynamic paylines system. Starting with a base of 1,024 ways to win, the Stackways™ mechanic allows players to unlock an astonishing maximum of 100,000 winning ways. This innovative approach not only amplifies the excitement but also provides ample opportunities for players to claim legendary victories, much like the revered samurai warriors the game is themed upon.
RONIN STACKWAYS SLOT RETURN TO PLAYER – RTP – 96.35%
Delving into the Ronin Stackways slot, players will find that its Return to Player (RTP) rate is set at a medium 96.35%. While this figure is fairly standard in the world of online slots, it's the game's ability to alter the RTP based on activated bonus features that makes it intriguing. With four distinct RTP values associated with different bonus options, the game adds layers of strategy and unpredictability. This adaptable RTP structure, combined with the rich samurai-themed narrative, offers players a balanced mix of potential returns and immersive gameplay, reminiscent of the versatile nature of the renowned samurai warriors.
WHAT ARE MULTILINE SLOTS?
Multiline slots, as the name suggests, are slot games that feature multiple paylines, offering players numerous ways to win on a single spin. Unlike traditional slot machines which typically had just one central payline, multiline slots expand the game's potential by crisscrossing lines in various directions across the reels – horizontally, vertically, diagonally, and even in zigzags. Ronin Stackways stands as a prime example of the grandeur of multiline slots. With its dynamic payline structure ranging from 1,024 to an astonishing 100,000 ways to win, it showcases the evolution and immense potential of modern slot games. This vast array of paylines not only amplifies the thrill of each spin but also increases the chances of landing winning combinations, making the gaming experience richer and more rewarding.
RONIN STACKWAYS SLOT REVIEW
Stepping into the realm of Ronin Stackways is akin to immersing oneself in a vibrant fusion of Feudal Japan and a fantastical animal kingdom. Crafted with an Asian-inspired theme, this slot stands out, not just for its captivating homage to the valorous Ronin warriors but for its unique character depictions. Rather than the stoic human samurais, the reels come alive with a menagerie of animal swordmasters and sagacious advisors. These anthropomorphic characters, ranging from wise old owls to nimble feline sword wielders, elevate the gaming experience, blending tradition with whimsy. The meticulous graphics and design elements echo the rich tapestry of Asian folklore, ensuring that players are not only in pursuit of wins but are also treated to a visual and thematic feast. Every spin feels like a step alongside these noble animal guardians on the path to honor and treasure.
RONIN STACKWAYS SLOT PAYTABLE
In the captivating realm of "Ronin Stackways," players are introduced to a diverse array of symbols that echo the game's rich theme and narrative. The paytable starts with the ever-familiar low-paying card symbols: 10, J, Q, K, and A, which many seasoned slot players will recognize instantly. However, it's the high-paying symbols that truly encapsulate the game's essence. Featuring an ensemble of majestic animals, each symbol tells a story. From the cunning monkey and the fierce tiger to the elusive fox, the powerful bear, and the tranquil panda, each animal reflects attributes akin to the noble Ronin warriors of ancient Japan. These symbols not only offer higher rewards when landed on the reels, but they also immerse players deeper into a world where nature and warrior ethos blend seamlessly.
RONIN STACKWAYS SLOT SYMBOLS EXPLAINED
Within the dynamic gameplay of Ronin Stackways, players will encounter Stackways symbols, intriguing elements that bring a twist to the standard slot experience. Found on all reels, these symbols come in two distinct varieties: Normal Stackways and Revealing Stackways. The former, when activated, can populate a reel with 2, 3, or 4 symbols, amplifying the potential for a win. The latter, the Revealing Stackways, offers even grander opportunities, potentially filling a reel with anywhere from 5 up to a whopping 10 symbols. The uniqueness of these symbols lies in their adaptability; they morph into whichever symbol will yield the longest winning combination based on the existing reel layout at the time of triggering. And in instances where multiple equal-length wins are possible, the resultant symbol is chosen at random. Importantly, this stacking process is only initiated if it culminates in a win. Speaking of wins, the symbols themselves have distinct payouts, with the agile monkey awarding up to 4x the stake, the ferocious tiger bestowing up to 3x, and other animal characters offering payouts of up to 2x. This structure elevates the excitement and unpredictability of each spin.
HOW TO PLAY THE RONIN STACKWAYS SLOT
Embarking on a journey with Ronin Stackways offers an immersive experience set in the heart of Feudal Japan, replete with animal samurai warriors. To begin your adventure, first set your desired bet amount, which can range from a minimal 0.10 to a more daring 100. Once your stake is decided, simply hit the 'spin' button to set the reels in motion. As you play, be vigilant for the game's unique Stackways symbols. These symbols can transform and stack, creating varying paylines from 1,024 to a staggering 100,000, significantly increasing your potential winnings. For players seeking a hands-free gaming experience, there's also an autoplay feature. This allows you to set a predetermined number of spins, letting the game run while you sit back and immerse yourself in the captivating world of Ronin warriors. As always, familiarize yourself with the paytable and game features to fully understand symbol values and combinations.
RONIN STACKWAYS SLOT ONE-LINE BETTING STRATEGY
For seasoned players, the one-line betting strategy is a well-known approach, especially in multiline slots like Ronin Stackways. This tactic involves betting on a single payline, even in games that offer thousands or even hundreds of thousands of lines. By doing this, the player extends their gameplay, focusing on activating special features, like free spins or bonuses, rather than consistently landing standard line wins. In the case of Ronin Stackways, with its expansive range from 1,024 to 100,000 paylines, employing a one-line betting strategy can be particularly effective. This allows players to target the game's unique Stackways features, maximizing the chances of triggering significant payouts. However, as with all betting strategies, it's crucial to approach with caution and always play responsibly. Remember, this method is about enjoying the gameplay experience and aiming for big feature wins, rather than expecting consistent returns.
OUR 100 SPINS CHALLENGE ON RONIN STACKWAYS SLOT
Recently, we undertook the 100 spins challenge on the Ronin Stackways slot to get an in-depth feel of the game's dynamics and payout potential. Armed with a set bankroll and a spirit of adventure, we delved into the world of animal-themed Ronin warriors. Over our gameplay journey, we were enthralled by the game's visuals and the innovative Stackways mechanic, which intermittently increased our winning ways significantly. While we encountered several low-paying symbol combinations, the thrill came when the Stackways symbols triggered, changing the game's landscape. By the end of our 100 spins, we had a mix of small wins, a few near misses, and a couple of substantial payouts, thanks to the Revealing Stackways. It's essential to note that this was our personal experience, and slot outcomes are random by nature. Thus, another player's 100 spins could yield entirely different results. The challenge was not just about gauging profitability but also about experiencing the game's features, graphics, and overall entertainment value, and Ronin Stackways did not disappoint.
RONIN STACKWAYS SLOT WORK ON MOBILE?
In today's digital era, accessibility and flexibility are paramount, and Ronin Stackways slot seamlessly adheres to these standards. Designed with cutting-edge technology, the game is optimized for mobile gameplay, ensuring players can dive into the Feudal Japanese world of animal warriors on the go. Whether on a smartphone or tablet, the graphics remain sharp, animations fluid, and the game mechanics function without a hitch. Touch-responsive controls are intuitively placed to ensure easy navigation, making spinning the reels and adjusting settings a breeze. Thanks to its HTML5 foundation, Ronin Stackways is compatible across various devices, be it iOS, Android, or Windows, ensuring that players can enjoy the enthralling experience anytime, anywhere.
mooth and visually appealing gaming experience on the go.
TRY THE FREE PLAY MODE
Diving into the world of online slots can often be an investment, both in time and finances. However, with the "Free Play Mode" available, newcomers and seasoned players alike have the fantastic opportunity to test the waters before committing any real currency. This mode allows users to become familiar with the slot mechanics, understand the symbol values, and get a feel for the game's pace and features without the pressure of potential monetary losses. By practicing in this risk-free environment, players can fine-tune their strategies, explore various features, and ultimately make an informed decision about whether the game aligns with their preferences and play style. It's an invaluable feature that underlines the importance of player comfort and confidence.
HOW TO WIN AT RONIN STACKWAYS SLOT
Navigating the landscape of Ronin Stackways demands both strategy and a touch of luck. To boost your chances of reaping rewards, it's vital to understand the game's mechanics. The unique Stackways feature is central to big wins; with symbols having the potential to stack and expand across the reels, maximizing your winning ways. In particular, watch for the Revealing Stackways symbol, which can fill a reel with up to 10 symbols, significantly enhancing potential payouts. While the outcomes of slots are inherently unpredictable, grasping how these features play out can optimize your gameplay. Remember, the character symbols, especially the monkey and tiger, offer higher payouts. Focus on understanding these nuances and play consistently, always keeping an eye out for the game's special features to increase your winning opportunities.
BONUS FEATURES AND FREE SPINS
In the engaging world of Ronin Stackways, the Stackways symbol is a cornerstone that infuses life into the game's spinning reels. Players can witness the reel being filled with 2 to 10 identical symbols by landing on either the Normal or the innovative Revealing Stackways symbol. The Normal symbol can house values ranging from 2 to 4, while its more rewarding counterpart offers stacks that tower from 5 to 10 symbols high on a reel. But here's the catch: the stacking comes into play only when at least one win is imminent. The game decides the symbol to stack based on which one offers the most extended winning combination. In instances where multiple symbols present equal win lengths, the game picks one randomly to work its magic. This dynamic ensures that the gameplay remains unpredictable and engaging.
The excitement doesn't end there. Dive into the Stack Spins Bonus by landing three FS base game symbols, and you'll be gifted with ten free spins. These spins come with increased odds of encountering the Stackways symbols. Players can also re-trigger additional spins during this round by landing the FS symbols. Another tantalizing feature, the Super Stack Spins, is initiated when four FS symbols appear simultaneously during a base game spin. In this round, players start with ten free spins and only encounter the more generous Revealing Stackways symbol, guaranteeing heftier returns. To sweeten the deal further, the game offers a Bonus Buy menu. This feature allows players to invest a bit more, equivalent to three times their stake, and in return, bask in a 5x higher chance of triggering one of the luscious bonus rounds.
RONIN STACKWAYS SLOT VOLATILITY
In the intricate world of slot games, volatility plays a pivotal role in shaping a player's experience, and with Ronin Stackways, players are met with low volatility. This implies that wins occur more frequently, albeit with generally smaller payouts. Such a characteristic makes it ideal for players who prefer a more relaxed and extended gameplay session, reveling in the steady stream of rewards without significant fluctuations in their bankroll. In essence, Ronin Stackways provides a consistent and smoother gaming journey, allowing players to immerse themselves in the Feudal Japanese theme without the intense highs and lows commonly associated with high-volatility slots.
OUR CONCLUSION ON THIS SLOT REVIEW
After thorough evaluation, Ronin Stackways stands out as an engrossing slot with its unique blend of Feudal Japanese theme and innovative Stackways™ mechanic. The fusion of historical essence with animal characters provides a fresh spin to the traditional Asian-themed slots, ensuring both visual appeal and engaging gameplay. With up to 100,000 winning ways and a range of enticing bonus features, the game offers ample opportunities for rewarding experiences. The low volatility ensures consistent payouts, making it suitable for players who appreciate a balanced gaming rhythm. In sum, Ronin Stackways serves as a testament to the dynamic evolution of slot games, merging tradition with innovation, and is undoubtedly worth a spin for both novice and seasoned players.
RONIN STACKWAYS SLOT: FREQUENTLY ASKED QUESTIONS
Can Ronin Stackways Slot trigger big wins?
Yes, Ronin Stackways Slot, with its innovative Stackways mechanic and up to 100,000 winning ways, has the potential to trigger significant wins, especially during the bonus rounds.
Why is the Ronin Stackways Slot so popular?
Ronin Stackways Slot gains its popularity due to its unique blend of the Feudal Japanese theme with animal characters, the innovative Stackways™ mechanic, and the potential for high payouts. The dynamic bonus features also add to its appeal, providing an immersive gaming experience.
How do you get free spins on Ronin Stackways Slot?
Players can activate free spins in the Ronin Stackways Slot by landing three or more FS base game symbols, which initiate the Stack Spins Bonus. Moreover, the Super Stack Spins are triggered by landing four FS symbols simultaneously during a base game spin.
Why is this slot called Ronin Stackways Slot?
The slot is named "Ronin Stackways" because it merges the theme of 'Ronin' – the wandering samurai warriors of Feudal Japan – with the game's unique 'Stackways' mechanic that offers variable winning ways.